Benefits of Adding Money to your wallet

Attractive Cash Back!
You will get cashback, everytime you add money to your wallet. $100K+ cash back till now
Instant Refund!
Get refund for any dispute settlement, instantly in your wallet.

No Payment Failures!
We have the fastest and most secure network, which gives you complete freedom from payment failures. You can add and withdraw money from your wallet anytime, anywhere.

Quick Bookings!
Now you can book your assignments anytime and from anywhere using your wallet.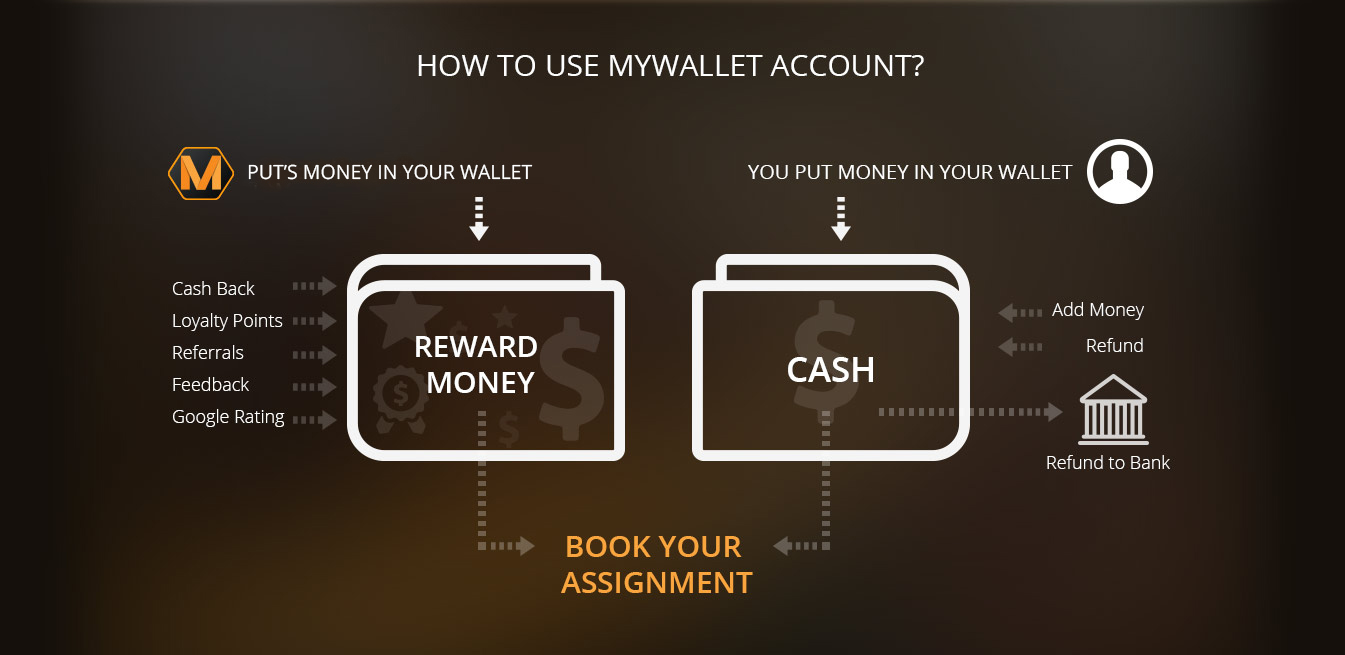 What is a wallet?
MyAssignmenthelp.com has introduced a unique digital wallet facility that allows you to store balance credits from cash back, referral bonuses, rewards, discount offers and refunds. You can use the amount while placing your orders with us.
How can I use my wallet?
You can start using MyAssignmenthelp.com wallet once you register with us and do your first recharge.
View Your Transaction

SUBMIT YOUR ASSIGNMENT REQUIREMENTS
Visit myassignmenthelp.com and fill up the assignment submission form. Mention the assignment requirements and upload the relevant files. You can immediately chat with our 24 x 7 assignment expert and get the best price.

Make Payment
Once you receive the best price for your assignment, make the payment through- paypal, credit card, debit card or online banking.

Get Assignment Solution
Your high quality and well referenced assignment will be delivered straight in your MyAssignmenthelp.com's student account, long before the agreed deadline.
Frequently Asked Questions