Save Time & improve Grade
Just share requirement and get customized Solution.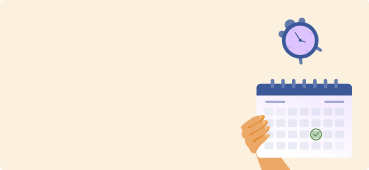 10 Best Institutions for ESL Programs
Mark
08 January,2015
ESL programs are dedicated to provide an opportunity to international students to work with bilingual teachers in order to learn English as a second language. You can hone your English writing and speaking skills by participating in ESL programs. Due to economic globalization, the borders are becoming blurred and English is largely being usedin all spheres of professional and personal life. So if you master the language, you will be able to keep pace with the fast-changing society.
Here is summarized list of 10 best institutions for ESL programs around the world.
Rank 1: Arizona State University (ASU)
Location – Phoenix, US
ASU has specially designed the intensive ESL program that has served students from more than 115 countries. It has 4-week and 8-week sessions. The American English and Culture Program (AECP) classes are scheduled for 8 weeks. But whoever is unable to attend 8-week session may attend the first or second half of any session.
Rank 2: Columbia University (CU)
Location – New York, US
Columbia University aims at preparing students to develop communicative competence in English to function more effectively in academic, professional and social setting.
Its intensive program is a14-week course
Advanced academic preparation is eight-week course
Rank 3: ESL Universal English College
Location – Sydney, Australia
ESL College offers English language courses including General English and Academic English among others.General and Academic English programs are categorized into—
General English Morning
General English Evening
Academic English
Working Holiday Package
English+ Internship
The Junior English programs cover —
High School Preparation
Junior Holiday English
Rank 4: The University of Edinburgh
Location – Manchester, UK
SI-UK offers IELTS preparation classes in the heart of London to international students.IELTS courses are divided in different sessions like —
21 lessons
30 lessons
45 lessons
60 lessons
Private IELTS courses comprise —
10 lessons
20 lessons
50 lessons
Rank 5: International Language Institute (ILI)
Location – Washington, DC, US
Since, 1970, ILI has benefited thousands of students from all parts of the world by teaching them English language.The courses offered are —
12 levels of Intensive English (ESL)
6 levels of Semi-Intensive English
Preparation for Standardize Education and Professional Testing
English Exam Preparation Course
TESOL/TEFL English Teacher Certification
Rank 6: English Language Company
Location – Sydney, Australia
English Language Company is an accredited English School in Australia. Its courses include —
General English
Full-time Intensive English
Part-time Semi-Intensive Program
Cambridge Exam Preparation
IELTS Exam Preparation
International Business English
English for Hospitality and Tourism
Rank 7: Michigan State University (MSU)
Location – East, Lansing, MI, US
English Language Center at MSU was founded in 1961 as a unit of the Department of English and College of Arts and Letters. It offers courses like —
Intensive English Program
English for Academic Purpose
Eurocentres at MSU
ESL 291
Preparing for Academic Life
Special Contract Program
Rank 8: Kaplan International College London (KIC)
Location – Leicester Square, London, England, UK
The English courses offered by KIC, are ideal for students of all levels, with short and long term English courses of various levels. The courses are —
General English Course
Intensive English Course
Business English Course
Vocation English Course
TOEFL and Academic English Course
IELTS Exam Preparation Course
Rank 9: English At St. Andrews (EASA)
Location – Scotland, UK
EASA provides unique residential courses designed for business executives, professionals, business graduates and many more disciplines. The courses are —
Full Immersion Customized Intensive English Course
General English or Business English Training
Rank 10: Pennsylvania State University (PSU)
Location – University Park, PA, US
PSU proffers Intensive English Communication Program in order aid international students to reach their academic goals. There are four levels —
Level 110: Higher Beginner
Level 120: Intermediate
Level 130: Higher Intermediate
Level 140: Advance
All these institutes have the best infrastructure and facilities to provide ESL programs. So now you have multiple options to choose from.
How MyAssignmenthelp.com can help students in academic writing?
MyAssignmenthelp.com has earned a reputation for itself, owing to its swift and quality service to students in Australia, UK and USA. Our team of professional writers takes care of each and every order and makes sure that they are written with authentic information. Our expert writers, tutors and researchers are capable of delivering professional help on essays, dissertations, assignments, term paper, research paper and thesis on any topic. Log on to our site to place your order with us.
Was this article helpful?