Save Time & Excel Academics
Share your requirements & connect with top tutor !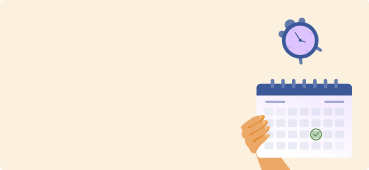 10 Steps to Complete a PhD Dissertation Plan
Mark
06 February,2015
If you are having sleepless nights over a dissertation plan, you are certainly not the only one. Hundreds of students develop cold feet while preparing a PhD dissertation plan. However, if you have a plan to tackle the research project then things will become much smoother.
How to write a PhD dissertation plan?
Here are a few tips to help you plan for your PhD project. Follow them in principle to make the most out of your PhD course.
1. Choosing a topic:
The first step to a PhD dissertation plan is to choose a relevant topic. A good topic can make all the difference. Its sets you aside from other scholars. Further your dissertation committee will also be impressed by a good research topic. But then how to choose a topic? Here a few things that can be given a try:
You can consult your supervisor. Your supervisor should be able to guide you and help you find relevant topics.
You can also come up with a research topic on your own. But for this you will need to have adequate academic knowledge and practical skills in your area of specialization.
You can also talk to senior research fellows. These fellows are in the thick of their research and can help you to find your ground.
Finally, plenty of online sites provide step by step instruction on planning for a research work. Keep them handy in case other options fail.
2. Choosing a research question:
A research question is the basic starting point of your research, your entry into the subject area and the central question that defines your research. It may mean several things:
It can refer to the central issue that you would be discussing
The main argument of your thesis
The limits or the scope of your research work beyond which you will not veer.
Here is an example:
Suppose the topic is on the banking practices of the big businesses in a post globalized world where you explore several things like the operation of banks in the world, how they modulate global financial policies and the impact of these policies on common people, then the research question may be written like this:
"The negative impact of corporate policies of banks on the banking practices of common people."
3. Selecting a research methodology:
Now that you have a topic, the next thing that you need to prepare for a dissertation plan is research methodology. A research methodology is the method which is followed in order to conduct a research. It is the tool that is needed for carrying out the research. Try any one of the following methods for carrying out your research:
Interview of people for deep psychological insights
Questionnaire or a list of question in order to get the collective opinion of a number of people
Surveys which are common in marketing studies
Historical research or research involving old historical documents
Lab experiments for science based subjects
Logic reasoning which is essential for both hard sciences as well as social sciences.
4. Preparing a time table:
A dissertation plan takes time to write. Further you must complete a chunk of research before you write your dissertation plan. This can take weeks. Thus, PhD dissertation plan requires deft time management and perhaps the best way to manage your time is through a time table. Here is what a time table of a PhD scholar looks like:
| | |
| --- | --- |
| 1st month, Jan to Feb | Brainstorming for a research topic |
| 2nd month, Feb to March | Framing a research question |
| 3rd month, March to April | Conducting the research |
| 4th month, April to May | Writing the research proposal |
5. Minding the supervisor:
Your supervisor is also your boss. He or she can make or break your research. You will have to maintain a good working relationship with him/her. Few simple tips to help you see through:
Try and maintain regular contact with your supervisor
Submit a copy of your research findings every month
Make all the additions and alterations which are suggested by your supervisor
Keep minutes of the meeting with the research supervisor
Turn up for each and every meeting.
6. Collecting data:
If you are collecting data on a research project, then you should be careful about the following things:
Data can get lost. This will be disastrous for your study. So always have a back up.
Record your data (whether qualitative or quantitative) efficiently.
Analyze and compare your data.
Have an efficient storage system (virtual or otherwise) for your data.
Try out tools for data collection, storage and retrieval. These include card indexes, cross-referenced exercise books, databases, bibliographic software and discipline specific tools.
7. Undertaking a literature review:
A good research work requires efficient literature review. Literature review entails a detailed study of the existing research works on the subject. You must have a firm grasp over the existing arguments, the research findings and the scope of existing researches. There are a number of key tools you can try out:
Internet search engines: Just type in any word and trust Google to find out the best online resources on the required subject.
Open library catalogue: Open Public Access Catalogue or Open Library Catalogue are online list of books which a particular library holds. Find out any book you need through such catalogues.
Electronic journals: All the journals and magazines have their electronic versions.
Bibliographies: List of books is called bibliography. Ask your supervisor or your senior to give you a detailed bibliography on the research project that you are undertaking.
8. Writing the dissertation plan:
After you have collected all the material and read all the existing books and journals on the subject, you are finally ready to write the research or dissertation proposal. Here is the way forward:
Try to finish off the data collection early on
Have a good idea of the existing literature. You are going to be called upon to comment briefly on the research topic
Think about a proper structure of your research work before beginning
Start with the research question followed by the research methodology. Finally write briefly about the chapters followed by a bibliography you have consulted.
9. Troubleshooting:
Despite these guidelines, there would remain a number of areas of trouble. A good way to avoid problems is to predetermine the possible areas of trouble. They are:
Data can get lost
Research question cannot be framed
Books required for the topic are not available
Other methodological problems might arise
These may be some of the chief areas where issues might crop up. If you have a backup plan for each of these issues then you might avert a debacle easily. Otherwise it is a disaster waiting to happen. Do not say we didn't warn you.
10. Submitting the dissertation plan:
Once you have finished off writing a dissertation plan, keep in mind the following words of advice in order to avert last minute glitches:
Submit the PhD dissertation plan on the scheduled day to avoid penalties
Consult your supervisor to incorporate some last minute changes
Proofread and copy-edit before submitting.
Avail PhD dissertation help from MyAssignmenthelp.com
MyAssignmenthelp.com is a leading assignment help provider which provides high quality dissertation writing services on a range of subjects like law, management, computer programming and nursing. We also provide copy-editing and proofreading services at extremely affordable prices.
Since dissertation takes a longer time than regular assignments and essays, contact us early in order to get great discounts and quality work. We provide genuine quality with 100 percent plagiarism-free dissertations. In order to place your order, log on to MyAssignmenthelp.com, fill up an order form and make your payment. Your dissertation will be waiting in your mailbox much before the deadline.