Save Time & improve Grade
Just share requirement and get customized Solution.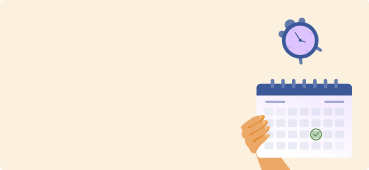 10 Ways Australian Online Assignment Help Companies Prove Beneficial to Students
Mark
26 December,2016
The Australian universities are known for their high academic standards. The professors assign a number of writing tasks to the students to develop their analytical, research and writing skills. But several students find assignment writing tough due to the norms laid down by the universities in their curriculum. This eventually affects their final grades as they fail to handle the enormous pressure of coursework, lectures and homework. Working on multiple assignments and taking part in extra-curricular activities adds up to the burden of the students. But a number of assignment help services available online in Australia these days are ready to share this burden. These services guide students to not only complete the assignments perfectly and score high, but also facilitate for a comprehensive understanding of a particular topic.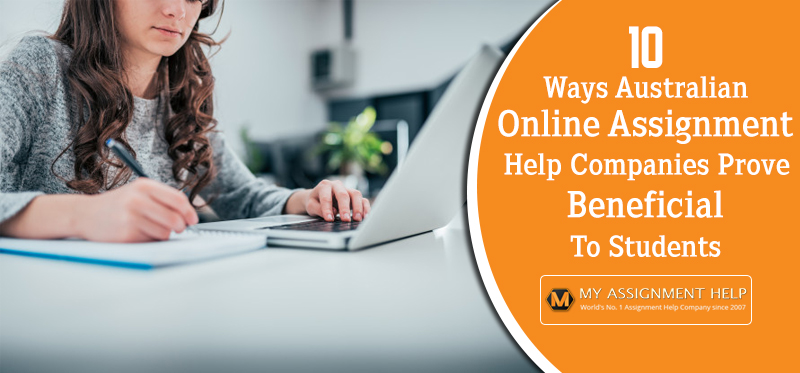 These assignment help services in Australia offer sample papers of similar topic written by professional writers. It is often seen that the university students find it difficult to select an interesting topic that can impress their professors and help them secure high grades. Here, the Australian assignment help service providers prove to be of great help. Once the subject and theme of the assignment paper is specified by the students to the support team, the experts conduct a search and suggest a unique topic to the students. The experts make sure the concept is genuine, not copied, well researched and compatible enough to prepare a highly impressive assignment.
There are several other advantages of availing online assignment help from companies in Australia as well. Let us explore them in details.
1. Top Quality Work
One of the first aspects of Australian assignment help services is that they never compromise on their quality of work. Be it regular subjects like Management, Healthcare, English, Literature or History that are easy to manage or the not-so-traditional subjects like Business Administration, Finance Management or the other industry targeted topics, the online assignment help in Australia always stick to their said parameter.
So stop struggling with your assignments of any kind. Being afraid of academic assignments are age-old concepts. Just click on one of those search results popping in the computer window and get your job done - without a single hassle. Plus, you can always avail these online assignment help services at any time of the day. The online assignment help services in Australia further comprise quality analysis teams that keep close eye on the deadlines and quality of work delivered to the students. This assures the students that the expert team is always working to deliver the best quality assignments to the students with zero compromise on deadline.
2. Reasonable Price and Discounts
Online assignment help services for the Australian students are flexible with their pricing policies. Many have the facility to offer assignments to the students at a reasonable rate. The university students in Australia find it budget-friendly. Moreover, price often becomes a secondary criterion if quality, deadline and original content are maintained.
Students also want discounts on their assignment orders and are attracted to those service providers who offer such facilities frequently. The assignment help providers in Australia are, therefore, always ready with discount services - while some provide Christmas offers, some attract students by allowing a certain percentage of concession on first order. Few online assignment help service providers who receive bulk orders also give 50 percent discount on the prices.
3. 24x7 Live Support Team:
An authentic service provider that serves the Australian students with assignment help is always open round the clock. The service providers are equipped with a support team that can be easily connected via e-mail, phone or chat. The 24*7 service tends to be one of the beneficial features for the students as most end up struggling with their assignment papers at weird hours and find no one to help them.
Seeking assistance for homework is normal. While few Australian students help themselves with class notes and assignment papers made by earlier students, others require extra care. This care is provided by the Australian assignment help services 24*7 and facilitated by their live support team. Students can post their queries or ask for live help at any time of the day and find answers immediately.
4. Customized Assignment Paper Written By Australian Professionals:
Australian students do not have concrete understanding of the assignment topics provided to them by the university and hence they require professional help. Teachers and professors are not available across the day, and students are able to hold discussion with them only during the class. However, students are left in a difficult situation as time constraint of the professors takes a toll on the quality of assignment.
Therefore, students seek subject matter experts and customized help. The combination is rare and is offered by the online assignment help services in Australia. The assignment help in Australia hires only subject matter experts, who have Masters' Degree or equivalent educational qualification in subjects. Many also hold Ph.D degree from the native universities. The writers hired by these online academic assistance service providers in Australia are experts and have work-experience in teaching and guiding Australian students for several years. Therefore, these Australian writers are proficient in structuring a content that is customized and equipped with information for the Australian students. Moreover, they never make the work look dull and always fill it with necessary and well-researched data. The Australian writers, being from different background, are accurate in interpreting the problems in the paper. Presentation, creativity and diversity in the chosen topic are maintained strictly.
5. Original Work for Australian Students Comprising Advanced Modes of Research:
The Australian writers guarantee to encompass statistical data, well researched and authentic information in the assignment paper written for the Australian students. Assignments for topics like Accounts, Statistics, and Economics, in fact, are handled with extra care and have significant addition of exceptional research results to secure high grades.
The online assignment help services for Australian students always revert with 100% original content. The online service providers make sure that all the assignments made by their professional writers are plagiarism-free and have undergone the three-tier plagiarism check software. The service providers always tend to take help of advanced software and other tools to detect any fault in work done by the writers.
6. Free Samples:
Free samples are another significant incorporation when it comes to state the advantages of online assignment help in Australia. All the online assignment help services available in Australia have a considerable number of samples on their website made by the expert Australian writers. Australian students can check these sample according to their requirement and then order theirs if they are satisfied with the quality.
The free samples provided by the online assignment help services in Australia can thus help them comprehend the subject or a particular topic.
7. Respect to Deadlines:
The Australian assignment help companies available online understands the importance of deadline. Therefore, the professional Australian writers are always working to make sure that the assignment reaches the student before the last date of submission knocks the door.
Moreover, the Australian online assignment help service providers are specialist in delivering the academic papers on very tight deadlines - even within three hours after an order has been posted.
8. One-time Payment and Free Rework:
Online assignment help is Australia is open to receiving orders on any topic and any subject. The writers are flexible and can easily structure their write-ups providing assignment help, dissertation help, thesis help or essay help - as per the students' requirement. Though an authentic assignment help in Australia comprising experienced and professional writers has zero reworks and complaints about their finished work, but sometimes there are unavoidable issues on assignments.
Issues are not always meant for wrongly made assignments; sometimes students have queries on structuring, formatting, usage of words and in incorporating data. However, the Australian online help service is as helpful as they can be and provides students with numerous rework sessions. In most cases, the Australian assignment help service providers tend to deliver free rework within 72 hours. No further money is claimed for rework from the students. Australian students pay only once for their assignments and get satisfied with the service.
9. Multiple Mode of Transaction:
The online assignment help services in Australia are resilient with their payment systems and open to multiple payment methods. The Australian students availing online assignment services are not always flexible with only online or offline modes. So by restricting them to only one payment mode often hampers the business.
Therefore, the Australian service providers are open for payments through PayPal, Debit or Credit card and online banking.
10. Easy Availability and Access in All Australian Cities:
People these days are tech-savvy and find it quite an easy job to avail services that are not present physically in their hometown. The effectiveness of being available across the Australian cities is long-term. Students are registered in different universities across Australia. The syllabuses are different; the approach is different and so the way assignments should be done is different too. The online help services in Australia are capable of meeting all these aspects and hence are popular among the students.
Eminent experts also suggest availing the services of those Australian online assignment companies that work for the Australian students from all parts of the country. It is a strict no-no to make a choice of one such Australian assignment help service that has limited itself to geographical boundaries.
Don't Confuse Yourself and Choose MyAssignmenthelp.com to Avail the Finest Facilities of Assignment Help in Australia
MyAssignmenthelp.com is one among the finest online assignment help available in Australia. We are the industry players for several years and are adequately aware of the Australian students' requirements. We have a pool of 3000+ assignment writers with us. The writers are efficient, Ph.D. degree holders and have significant expertise in the subjects.
Our support team is live for 24 hours all seven days of a week and reverts immediately to Australian students' queries. With MyAssignmenthelp.com, therefore, you are secured to grab the highest grades that you always have dreamt of all these years. Plus, our services being completely flawless, you have zero tension about the originality of content, plagiarism check, proofreading and revisions.
Also, the professional Australian writers are experts in completing homework, coursework paper, dissertation, thesis, essay and term papers on any subject according to the students' need. The customized write-up by the Australian writers helps the students lead a stress-free life, without worrying about the quality of their assignment or deadline.
Call Us On +66261003843 or Mail at [email protected] For Your Assignment Queries.
Was this article helpful?