Save Time & Excel Academics
Share your requirements & connect with top tutor !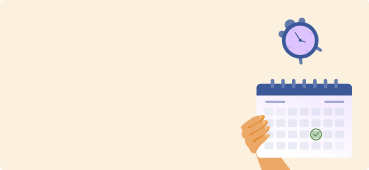 10 Ways Nursing Assignment Writers Can Help Students Write The Best Paper Of Their Lives
Mark
15 May,2017
So you are a medical student in the field of nursing. Kudos to you then. Managing regular classes along with grueling training sessions at hospitals is far from a cakewalk; and yet you've been doing it with a tireless spirit and spurts of never ending energy. Still, there's one sore thumb in the middle of it all that you just cannot seem to shirk off – your assignments.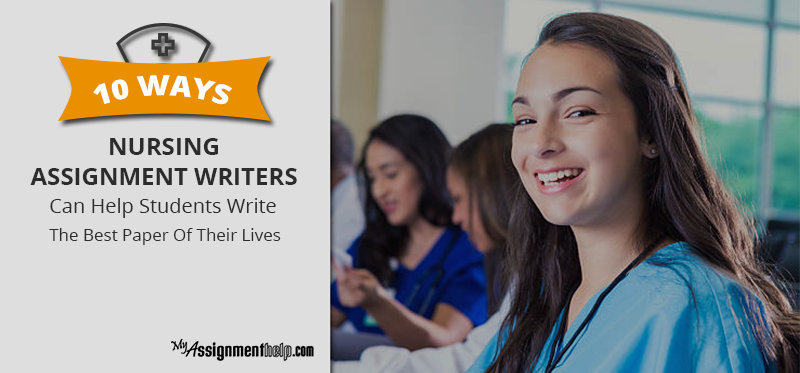 Assignments are a necessary evil, unfortunately. And we understand that they have been the reason behind many bouts of red eyes and the consumption of copious amounts of caffeine, which have barely ever resulted in straight 'A's. And the lack of time just seems to make things worse. However, like everything else, there's a way out of this misery too, and it lies in taking help from nursing assignment writers. These are a talented lot who can assist you in solving every problem you face. Here are 10 ways in which they can help you.
1. They can Help you Choose the 'right' Topic
A 'right' topic is not one that has plenty of information available on it. It's not even the one that your professor would love to read or one that you will find interesting to write on. It is a combination of all three. Finding such a topic can be like looking for the Holy Grail. But if you take the help of nursing assignment writers, you can have the 'right' topic gracing the title page of your paper in the blink of an eye. From dissertations to essays, you can get a plethora of engaging topics on any type of assignment. Sample these -
• A case study on the NHS
• How intuition can help in better nursing
• Do psychiatric nurses 'burn out'? A critical study
• Ethical dilemma in the practice of nursing
• The merits and demerits of nursing as a profession
2. They can Help you write on any Branch of Nursing
There are over 60 different specializations in the field of nursing, and each of them comes with its own set of requirements. This consequently means that each of them will be different from the other, thereby increasing the pressure you already face on a daily basis. Nursing assignment writers are professionals who have certified degrees in nursing and can, therefore, help you write papers of the highest quality on any area of nursing – be it cardiac nursing, maternal child nursing, radiology nursing, forensic nursing or any other type of nursing.
3. They can Help clear up the Confusion on the Terminology of Nursing
Nursing has its own collection of words, phrases and abbreviations which will be a big part of your vocabulary when you get down to writing your assignments. Naturally, at first, they can seem very overwhelming and cause a lot of confusion. However, the right word used in the wrong place can change the meaning of what you intended to say and affect your grades negatively. This is why you should take the assistance of nursing assignment writers. They know all the different terminologies as well as the back of their hand and can tell you that AKA stands for 'above knee amputation', while AC is an abbreviation for 'before meals'. They can also teach you how to address patients and doctors in the correct way and give you other tips on the ways of writing.
4. They can Help Explain and present accurately the Purpose of the Paper
In many cases, your professor will assign you a topic. While understanding the purpose of a topic you choose is easy, understanding that of one that has been given to you can be tough. Nursing assignment writers can help you interpret the purpose that your professor wants you to keep in mind while writing in the most accurate manner. Plus, they can also assist you in presenting that purpose in your essay so that your professor can be sure that you've got it right.
5. They can Provide you with Well-Crafted Examples
When you want to learn something new, it's always easier for you to comprehend as well as remember it if you have some examples to fall back on. Nursing assignment writers will provide you with just that. The sample papers they provide you with have been composed by them only, written in the most impeccable manner with flawless grammar and diction. By going through them, you can get an idea of how to present your arguments in the most appropriate way. You will also get the chance to learn how to reference your paper properly.
6. They can Help you Draft the Outline
You may want to skip this step, but it is of utmost importance as making an outline can give a clear direction to your paper. If you don't know how to create the first draft of your paper, nursing academic scholars can help you out. They follow three simple steps to creating the most effective outline. They first read the question and try to understand it so that they know what to research on in order to answer the question. They then carry out their research and gather all the information that is needed to answer the said question. Lastly, they list down all the arguments they will promulgate in the paper in a sequential order, backing them up with the help of the research material. Creating such an outline can help you finish your paper quickly and efficiently.
7. They can Help you write the Introduction
The introduction is one part of a nursing assignment, which most students struggle to write. That's bad news though as the introduction has to be impressive or your professor may not even go through the rest of your paper. And if you cannot write the perfect introduction on your own, you should ask nursing essay writers to do the writing for you. They are experts in crafting the most engaging introductions, which perfectly sum up the essence of the essay and do a pretty good job in introducing the theme of the paper.
8. They can Assist in Constructing the Main Body of the Paper
The main body of your paper is where all the action lies. The arguments presented here have to be sound and backed up by credible data or you can just forget about getting good grades. This is where nursing assignment writers take the cake. They know how to put forward the different arguments that are relevant to the topic in the most assertive and politically correct manner. They make it a point to back up all arguments with concrete and authentic facts and figures too. Plus, they ensure that each paragraph of the main body contains a clear thesis statement, and has been written in an easy to read and understand manner.
9. They can Help you Conclude the Paper
Another thing that expert writers in the field of nursing can help you do is to conclude your paper. The conclusion of your nursing assignment is as crucial an element of it as is the introduction as its purpose is to tie up all loose ends and put them together in a conclusive whole. For example, if you're composing a case study on the epidemic of the Zika virus in Brazil, you cannot just stop after mentioning all the facts and figures and giving preventive measures. You will have to give a takeaway for your readers in the conclusion of your paper. Nursing assignment writers can help you with that. They are also smart enough to not introduce new concepts in the conclusion to confuse the readers.
10. They can Edit and Proofread your Assignment
A paper that has not been edited, no matter how well-written it is, will still not be worthy of a good grade. However, it is possible that after spending hours (and in some cases, weeks) writing a paper, you may not have the time or energy left to edit it. The good news is that nursing assignment writers can edit and proofread too. It's one of the many talents they possess. They will check each and every word of the paper and eliminate any errors - whether it's in logic, syntax or spellings. Nursing assignment writers will go the extra mile to ensure that the paper you have in the end is a flawless one.
Love them or hate them, in the end, you cannot ignore the fact that these nursing assignment writers can be instrumental in taking your nursing paper to the highest levels of excellence. They can be your saviors when you need, and they can ensure that your reputation is never at stake by delivering one quality paper after another. So don't hesitate and take their help right away.
Get Some Of The Highest Rated Nursing Assignment Writers To Work On Your Paper At MyAssignmenthelp.com
Knowing how nursing assignment writers can help in writing your assignments is not enough. You also need to know where you can find the best of them so you can be sure that your paper is in safe hands. Well, you'll find the highest rated writers only at MyAssignmenthelp.com. We have 3800+ writers on our team, and each of them is a PhD degree holder in the field of nursing. Together they have been able to produce thousands of plagiarism-free nursing assignments. Our prices are reasonable and if you want to know more, call us on +441212854112.