Save Time & Excel Academics
Share your requirements & connect with top tutor !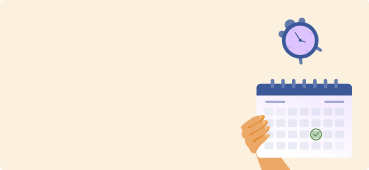 Paying off Student Loan; 11 Sure-Shot Ways
Mark
02 December,2015
After your college graduation when you are combing the job market to get the perfect 'dream job', you receive the first student loan debt bill in your mail. You start freaking out. This is not the time to panic. Keep telling yourself, you can repay your student loans. Yes, it might take time as well as some determination. You will need a plan as well. That's why we are here for. This article will give you the tools to move from having a student loan of thousands of dollars to becoming debt-free. Let's see how we can turn things in your favor.
A piece of advice: Before you plan to repay your loan, you need to keep one thing in mind - do not ever default on your student loan as it can lead to a negative impact on your life.
Follow the tricks below to speed up your student loan repayment process:
1. Find an employer that offers tuition reimbursement:
Now, more and more employees are offering tuition reimbursement to help the students to get rid of their student loan debt. You are already fretting over multiple job applications, so why not seek for an employer who offers a tuition reimbursement program. You just need to ask while negotiating on your first salary after graduation; you need to see if your employer will help you with your student loan.
Some interesting facts:
Starbucks was the first to announce tuition reimbursement program, then many multinational companies followed like Apple (up to $5,000), AT&T (up to $5,000), Bank of America (up to $5,250), Disney (100 percent reimbursement of books, $100 per course for cost of material) etc.
Some of them are
UPS:UPS part time employees are provided up to $5,250 in tuition aid per year, up to a lifetime maximum amount of $25000
Publix- $3200 Reimbursement annually, $12800 lifetime limit
WELLS FARGO - $5000 in tuition reimbursement annually
SMUKERS- 100% tuition fee reimbursement
COMCAST - $5750 per calendar year
VERIZON - $8000 a year
Bank of America – Up to $5250 per calendar year
Oracle - $5250 per calendar year
Chipotle - $5250 per year
AT&T Employees- Up to $8000 in tuition
2. Create a personalized repayment plan:
If you are unable to find an employer who offers loan imbursement, you should focus on creating a personalized repayment plan. If you are unaware of the present (and future) circumstances of yours, it is the best time to put your college skills to good use. First, decide how much you can sensibly pay into your repayment plan, and second how you plan to pay off your student loan.
Some interesting facts:
If you have unsolved student loan conflicts, you can always contact the federal Ombudsman for neutral help.
In extreme cases, loan borrowers or students can reduce their payments as little as zero per month.
3. Micromanage your debt:
The key to pay off your debt successfully is by taking out every little detail and make it work for you. Make sure you pay off higher interest rates first while paying minimums on the principal and also that your payments are actually charged on the principal balance.
Some interesting facts:
Check your transactions closely, if you find a fee that is unfair, contact your bank immediately. They may lift the fee or re-accredit that amount into your account in legitimate circumstances.
Set alarms or email notifications to alert and remind that you are due for payment so that you don't miss out on any due date or invite counter penalties for it.
4. Consider bi-weekly payments:
Bi-weekly payment is fun 'trick' to share. It is an awesome way to reduce your accumulating interest rate. Instead of making one single payment at the end of a month, you can divide your payments into two halves and pay on bi-weekly basis. Since there are 52 weeks in a year, bi-weekly payment plans allow you to pay 26 times a year rather than paying 12 times in a year. It can readily reduce the accumulating interest.
Facts you can use:
If you pay bi-weekly, you are actually paying less interest because there is less time between payments to accumulate the interest rate.
The only con of bi-weekly payments is if you have signed up for automatic payments directly debited from your account, in this case, the lender will like to take out payments once in a month.
5. Add small amount each time:
You may not be able to make extra payment at the end of the year, but you are able to pay an extra $5 or $25 every other month. Every dollar you send to pay off your student loan can save 200 percent on the extra payment you sent. Even $5 can make a huge difference to the payable debt.
Some interesting facts:
Be careful to use all your spare dollars for student loan payments. If you have high-interest credit cards, you better use your extra cash to reduce your credit card payable balance. For instance, if you have credit card loan with a 12 percent interest rate, you should concentrate on your credit card loan rather than the student loan.
6. Claim tax deduction:
Like any other tax deduction, the amount of your student loan interest reduces the income on which you are paying taxes. It is the simplest way to save money and pay off your student loan faster.
Some interesting facts:
Here's how you can calculate your tax deduction: If your marginal tax rate income level is 25 percent, multiply the interest you paid on your student loan by 25 percent. For example, if the amount of interest shown you received from the lender at the end of the year is $2,400, 25 percent of $2,400 means you will owe $800 less or receive a refund of $800 if you have already paid.
7. Explore alternatives when you feel stuck:
Simply stopping to repay your student loan payments can lead you to a default and face serious penalties. Keep in mind that you can always apply for deferment and forbearance that will make your life little easier. Deferment and forbearance mainly allows you to temporarily postpone or reduce your student loan payments. There is another way you can use to get rid of your student loan, i.e. federal forgiveness program.
Some interesting facts:
Most deferments are not automatic, so you need to submit a request to your loan servicer. If you are enrolled in school, you can request for an in-school deferment. In this case, you will need to contact your school's financial aid office as well as your loan servicer
Unlike deferments, the interest accrues during the forbearance period
Only those loans you receive under the Direct Loan program from the government is eligible, not Perkin loans, Federal Family Education loan or private student loan.
8. Consolidate your federal student loan:
The next option you can try to eliminate your loan is by consolidating your student loan if you are studying in USA. Frankly, consolidation itself will not help you lower payments or student loan balance, but it will make you more organized in term of finance. Imagine the situation, you signed up and received student loan to cover the expenses for each year. In this way, you have now four or more different student loans and four different due dates to make the repayment. How confusing! When you consolidate your student loan, you will receive one single student loan (merger of all loans). You may receive lower monthly repayment along with reduced interest rate or an extended repayment term.
Some interesting facts:
Federal loans cannot be consolidated with other loans
You cannot consolidate your loan if you are in school
Consolidation can interrupt loan forgiveness.
9. Tweak your spending habits and create good habits:
One of the best tricks you can adopt is that whenever you make extra purchases like DVDs, clothes or even luxurious food, you challenge yourself to match whatever you spend on that extra item and put it directly to your student loan payoff account. You will see that, gradually this action is stopping you from making the purchase in the first place. If you make the purchase, it incentivizes to put more into repayment plan.
Some interesting facts:
Maintaining a retirement account is one of the good habits you can adopt. Open up a Roth IRA and start building your savings for your eventual retirement. Millennials eventually qualify for saver credits that allow them to have the same amount refunded at the end of the year that they invested in their retirement account.
10. Moving back in with your parents:
Rather than taking a rented apartment after graduation, moving back to your parental house can be a good option. In most situations, living expenses drastically reduce. If your parents agree to take you back home, they are willing to let you off with low and no overhead costs. This is the sure-fire way to cut the expenses and dedicate yourself to debt services. You can easily pay off your student loan payments.
Some interesting facts:
Last year, it was recorded by Pew Research Center that 43 percent of young men and 45 percent of young women (33 percent non-students) were living with their parents, which is the highest ever since 1940.
An economist pointed out that student debt grew from $509 billion at the beginning of 2006 to $1,360 at the beginning of 2015. That is one of the factors contributing to changing minds in millennials.
11. Make extra money on online:
You definitely have heard or read about making money online. There are hundreds of ways to make extra cash through online jobs; you don't have to invest a whole day rather a few hours will do fine for you. There are legitimate websites and organizations that pay you fairly.
Some interesting facts:
Here are few exciting ways with which millennials can make money easily:
Sell your stuff on eBay or similar outlet
Sign up on Amazon Mechanical Turk
Sell older electronics
Sell your clicked photos, videos and other media online
Promote commercial organization on social media pages
Become a virtual assistant.
Student loans can carry a stigma, but you need to accept the fact that it is part of your life. Instead of running from it, you can talk about it as much as you can. Sharing your plans can help you stay accountable to your goals. Don't forget that there are tons of resources available to help you. If you want to lead a happy life, get everything together about repayment and try to work on it.
Take MyAssignmenthelp.com's expert assistance to become free from all academic worries
When you are asked to present a tough hectic assignment, you are left with two undesirable options. You can rush through your assignment and land on a poor quality assignment or miss your deadline and face penalties. In both scenarios, you lose because you will end up ruining your reputation or grades. But with MyAssignmenthelp.com, you get the assurance of getting good grades and appreciation from your instructors.
If you agree to choose MyAssignmenthelp.com to get assignment help from professionals, you will not fall behind because you get to work with experienced and qualified writers who complete the task as per your requirements.
Get help from truly professional and skilled writers
Our talented team of experts have years of experience in more than 100 disciplines, thus making them qualified to write quality papers any topic you can possibly think. With the strength of 3000+ experts, we ensure that your problems get solved as soon as possible. With their truly exceptional research skills, they collect relevant data from various genuine sources that allow them to create high-quality papers.
Custom written assignment every time:
Your paper will be custom-written according to your requirements, free from plagiarism and high in quality. If you are happy with our first attempt, you are eligible for applying for free revisions. You paper will be revised by the same writer within 24 hours, and will reach you within the deadline.
On-time delivery guaranteed:
We respect the fact that every student has his or her deadline to meet; this is why we always take protective measures like sending gentle reminder to the writer before few hours of the deadline. So that he or she can complete his/her work within the allotted time.
If you are interested to take help with essay, dissertation, thesis, term paper or case study writing, you just need to send your requirements through our online order form and then simply wait to receive your completed assignment in your MyAssignmenthelp.com account.
Check our discount deals and magnificent offer under the section of 'offers'!