Save Time & improve Grade
Just share requirement and get customized Solution.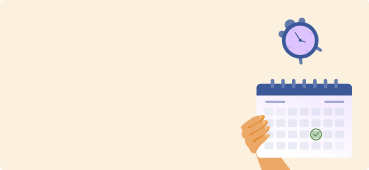 14 Gaffes You Make That Destroy Your College Application Essay
Mark
23 November,2016
You have counselors, you have your parents, your friends and every possible uncle and aunt you didn't even know existed, helping you out with your college application essay so that you can get into the Ivy League. You've scoured the internet for tips and tricks on how to write acceptance-worthy application essays; you've been preparing writing since summer, and yet your essay is ignored, and the 12 slots have been filled up by someone else.
Wait, what did you do wrong?
Let's rewind a little bit. You had all the perfect ingredients at your disposal, then how did this happen? The answer, my friend, as they say, is simple.
Confusion is what caused this. When you have so many resources focusing on one single task, confusion is bound to arise. And if you think about it, everyone told you WHAT TO write in your essay, but nobody told you about WHAT NOT TO write. You didn't even realize you were making dire mistakes that were you costing you more than you bargained for.
But it's never too late. There are still a few colleges to go, and you can make it; especially, with our list on what not to write in your application essay. Here are 14 mistakes you should avoid at all costs.
1. Select the Wrong Topic
By the wrong topic what we mean is one that you just don't care about. This, in turn, means that you've selected your topic on the basis of what you think will impress the admissions officer. So chuck the cliché of writing about community service activities you've been a part of. Instead, write about something that truly matters to you, that has made a difference in your life.
Avoiding boring topics is a must too, along with topics that make you come across as immature or present you in a negative light. Some examples of terrible topics include-
• Excessive details about your disabilities or illnesses
• Sex-related topics such as your virginity loss
• A love letter like essay that is devoted to your better half
2. Write in poorly Constructed Sentences
For the admission officer, there's not a bigger turn-off than bad grammar. It is true that your application essay should come straight from the heart and should be a reflection of your personality, but do not write in the colloquial language you're used to using with your friends and family. Your sentences should be complete with proper grammar and proper structure.
Also, there shall be no spelling errors and no punctuation slip-ups. You do not want to come off as sloppy or stupid to the assessor. If you're not confident about your English language skills, get your essay proofread by someone who's proficient in writing the language.
3. Rehash the same Essay for Every College
Do you really want to apply to Harvard and have Columbia University written all over your essay? At least change the names if you can't change the write-up. However, change the write up as well. Remember that an admissions officer is reading several applications every day, and he's going to trash those that he doesn't consider sincere. So pay careful attention to each university and write your personal statement bearing in mind the core principles of the university you are applying to.
4. Be more Unique than Necessary
Originality is the key to showing the admissions committee who you really are and why you want to be a student of the particular university. So avoid being general in your tone and the matter you present.
However, like we said, steer clear of being too unique as well, which means don't go overboard in showing off your uniqueness. Writing stories, poems, etc. is uncalled for, and you should not do it in your application essay. This is because such creativity can be risky and the assessor may end up hating your work instead of liking it. So, try to be original without sounding over the top.
5. Fail to follow the Instructions given
Well, yes, the essay prompt has been designed to test you but not to trick you. You have to read it very carefully and stick to it as much as possible. If it's a two-part question, then write both the answers in separate paragraphs in crystal clear language. Also be straightforward in your approach to the questions given in the essay prompt and don't give twisted answers. Stick to the word count and the format and any other guidelines the university has specified.
6. Not be who you Are
You are so caught up in fear of being rejected that you stop being who you are and become who you think the admissions officer wants you to be. The converse is actually true as the admissions officer is attempting to find the real you in your essay. You don't have to present a very attractive albeit fake picture of yourself, depicting how talented you are. Admissions officers are not looking for perfect; they are looking for real. So list down your real achievements and honest opinions, no matter how small they are.
Also, do not lie in your essay. There's no need of concocting an emotional childhood story, which never even happened in your life. Doing that can have consequences you can't even predict right now. So be honest and sincere as your real emotions are conveyed when you're telling the truth.
7. Brag about Yourself
A confident tone is a must, but a boasting one is just plain annoying. Keep in mind that a showoff is not liked by anyone. Not even by you. Even your accomplishments are just too fantastic; you have to prevent yourself from flaunting them like you think no end of yourself. To balance it out, mention a couple of moments of weakness or setbacks. This'll help in presenting you in a more humane light.
8. Stick to the Clichés
What if your life revolved around reading different material that contained the same matter over and over again? Wouldn't you be bored of the clichés? Wouldn't you crave to read something new each day? Wouldn't you just reject the write up that made use of the same age-old formulas? The admissions officer is just the same. So avoid any clichés such as stereotypical phrases, or common topics that everyone writes their essays on.
9. Make use of Gimmicks to Draw Attention
The admissions committee of any university is made up of professionals who are not looking for silly childish gimmicks in order to be impressed. This means no writing your essay in different fonts or making use of colored paper to write on. No sending chocolates or cookies or other gifts either and no providing background music to your essay. Sending such items or cash is equivalent to bribing, which is an absolute no-no. A little creativity is welcome though, but first, discuss it with your school teacher and then proceed.
10. Present Offensive Views
When you're writing your story, you are bound to present natural emotions, which include a little bit of frustration as well. By doing this, however, you run the risk of being offensive and politically incorrect, which is not a pleasant situation when your admission to a good university is in question. To avoid this blunder, do not write essays on hot-button issues. Also, prevent yourself from ranting in excess and simply do not write anything negative about the institution you are applying to. Topics such as abortion, immigration, gun-control, etc. are not suitable topics for you college application essay.
11. State your Report Card scores all Over Again
Most students do this when they just don't understand how to present their achievements. This is just wrong. Try and recall what the purpose of your college admission essay is. It's not a mere statement of your grades and internships in beautiful sentences. The aim of this form of essay is to reveal what your application cannot about you. Hence, the nature of it is much more personal than your resume. If you want to mention an extracurricular activity in your essay, just focus on one.
12. Do your Essay at the Last Moment
Your application essay is no less important than the assignments you've done throughout your school life. It requires as much time to complete and the same level of careful preparation. You need to chalk an outline, make a list of all the personal life-experiences you can include and create a rough draft. The next stage would be editing and proofreading. So as you can see, it's a lengthy process that cannot be left to the last minute. Besides, you also have to worry about giving entrance tests and have to create such essays for multiple colleges. So there's no time to waste, and you should start writing at least two-three months before the deadline.
13. Use the Thesaurus for Every Term to Sound Fancy
You won't be called scholarly, but you will definitely be called pretentious for using big words in almost every sentence you write, and that's not the kind of impression you want to create. In fact, even if you are a word-wiz, don't flaunt it beyond comprehension in your essay. This is because the consequences can be either of the two- you come across as keen to please, or your sentences stop making sense. To make matters worse, the admissions officer may even end up thinking that your essay is not your own work since your language is too fancy.
14. Underestimate yourself in your Essay
Just like overselling yourself is bad, underselling yourself is too. You need to be confident and not sound like a nervous-wreck in your essay, which means avoiding words and phrases such as 'I think' or 'may be.' You need to strike the perfect balance between modesty and self-appreciation in your write up. Be sure to mention all your USPs in a mature and confident manner without sounding self-aggrandizing.
If you can put an end to the above faux pas in your application essay, then nothing can stop you from getting into the college you always wanted to. So keep this list handy the next time you sit down to write your application essay.
Can't do your Application Essay on your Own? Experts at MyAssignmenthelp.com can Help
If you find your application essay to be a Herculean task, you can contact us, and our experts will promptly commence work on your essay. You can be sure that your essay will reflect your personality accurately and will be written keeping all the best practices in mind. Here are some of the features of our services-
• On-time delivery
You can get your application essay from us in as little as an hour since the time you placed the order.
• Convenient payment options
Choose from paying via PayPal or net banking or your debit or credit card. Our payment gateways are secure, so you don't have to worry about losing your money.
• Experienced professional writers
We have a pool of 3000+ Ph.D. writers who have years of experience in crafting the best application essays that have been approved by topic colleges worldwide.
• 24x7 support
You can contact us any time of the day or night for any query you have, and we'll get back to you immediately.
You get the best prices for your college application from us. Call us on +66261003843 if you want to know more.
Was this article helpful?