Save Time & Improve Grades
Just share your requirements and get customized solutions on time.
How to Increase Your Future Employability
Mark
16 September,2015
A few decades ago, students hardly used to think about their future before completing their college courses. In the current challenging economic scenario, however, you need to remain ahead of your peers and develop 'employability' strategy right from high school level. Employability is a set of essentials skills that involve the development of knowledge, personality, attitude towards work and presence of mind. This skill set is necessary for success in the modern workplace. This article imparts knowledge on key employment skills and the different ways to master them to improve your job prospects. So get ready to develop and advance your skills.
Brighten your chances for future employability
We have compiled this guide with ideas to transform yourself and enlisted the ways in which you can do it.
1. Decide what you want to be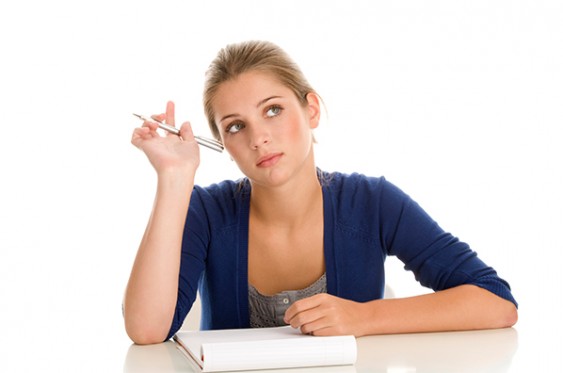 Start giving a serious thought to what kind career you want to pursue in the future. It may seem very early to determine how you want to spend the rest of your life. But to determine what you want to do, you need to analyze your abilities and potential.
Are you a leader?
Do you perform well under someone's supervision?
Are you a team worker?
For instance, if you like to co-operate with others, make decisions and have verbal communication skills, you have the chance to become a good leader in your professional career. Similarly, if you are a good listener, can negotiate and willing to co-operate, you will do well as a team member.
How this helps you?
If you decide beforehand what you want to do in your life, you will be in a good position to take your next step in academic life. You exactly know what you have to do once you complete your high school, college or university. So analyze your skills to decide what are you good at or what you want to do!
2. Secure good grades
It is obvious. Working hard is the key when you desire to get good grades. The reason is your academic achievements will be displayed on your CV. Moreover, if you get success impressing your tutors, you will get references while applying for colleges or universities. So study hard to get good grades. The ways to achieve higher grades are:
Spend extra time in the library
Allow ample study time to avoid cramming before the night of big exam
Ask for extra assignments that will stretch your knowledge and capability to another level
Review assigned readings and notes before each class
Tackle larger projects in manageable increments
Take on extra qualifications; if you are good at writing, start writing short stories and poems in competitions
Study in a group to exchange ideas with your peers.
How this helps you?
Getting good grades has obvious positive effect on your academic life. But if you want to hear it again, here it is, you not only elevate the chances of getting into a good university but also improve your future employability.
3. Aspire to study abroad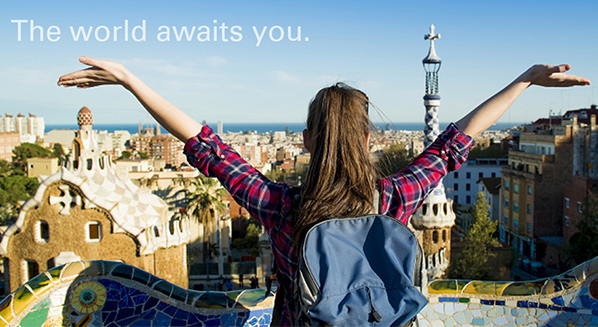 Internationalizing your study experience can be a great way to develop personal and employability skills. However, it is not mandatory. You can have a bright future even without international study experience. But yes, to be honest, studying abroad does help you to stay one step ahead of your competitors.
How this helps you?
Studying abroad brings the best possible outcomes in the form of:
Making yourself stand out among everyone who boast the same degree as you, but without the years abroad
Experiencing new cultures
Gaining moral outlook and perspectives
Meeting new and interesting people
Developing self-reliance skills
Adding real value to your future career plans.
If you want to consider your options abroad, make an appointment with career consultants.
4. Write a CV early on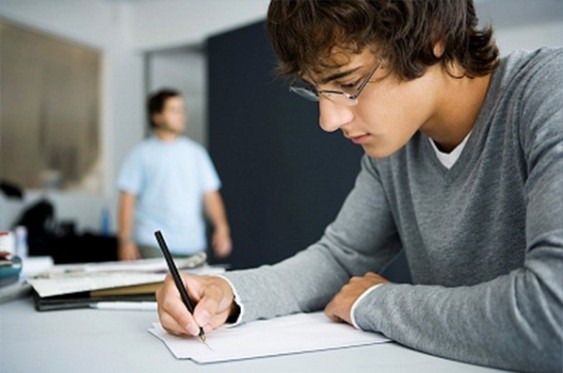 Take some time out and concentrate on writing your resume. We advise you to write a resume early on because it is the most authentic record of your educational qualifications and skill sets that you need while entering the job market.
To write an impressive CV, you can:
Refer to plenty of online websites offering you CV templates
Demonstrate useful skills that showcase your abilities
Organize you CV so that your best achievements are immediately visible
Include your recent contact details
Proofread it before giving it to anyone.
How this helps you?
When you come down to writing a CV, it gives you a visual of the gaps where you want to fill in with further experience or qualifications. Besides, if you prepare your CV beforehand, it means you have it ready to hand over to your potential part-time employers.
5. Learn an extra language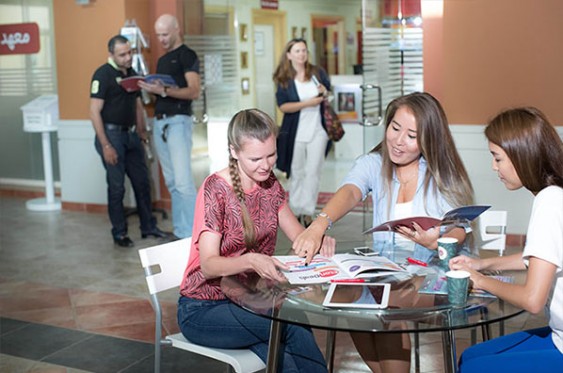 You are probably learning a language alongside English. But you can expand this further by learning another language after classes or studying it on your own to make your profile look further impressive.
How this helps you?
It is actually useful in lot of job profiles, particularly within travel and tourism sector and multinational companies that offer services in more than one country.
If you know more than one language, you have different ways of analyzing and interpreting the world than the speaker of your mother tongue.
6. Be a part of debating society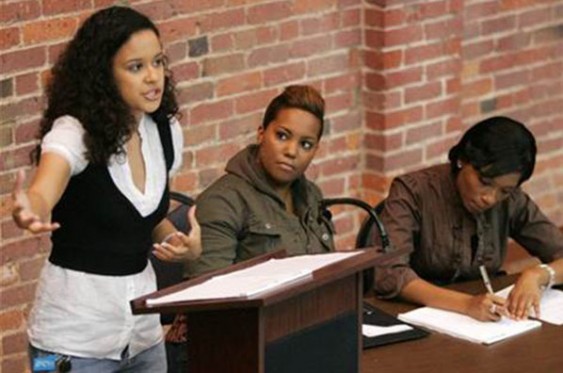 Why this is useful? The reason is if you harness the caliber of articulating your ideas effectively and persuading others to your point of view, it is highly significant in business.
How this helps you?
If you join a debate club, you will be
Confident in public speaking
Good with verbal communication
A good listener
Good at problem-solving and synthesizing a large amount of complex information
Mentally and emotionally mature.
7. Get involved with students' unions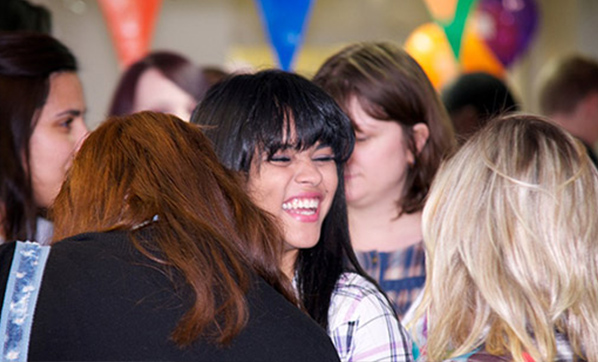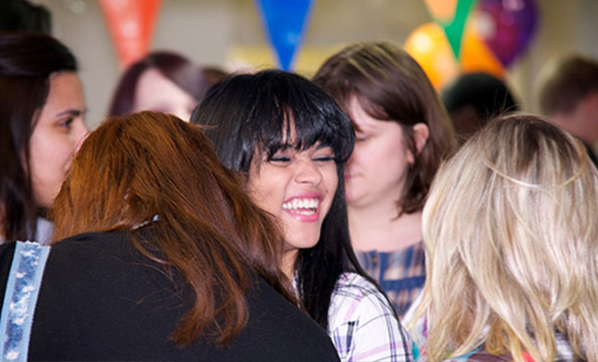 Getting involved with your students' union is arguably one of the best ways to elevate your employability skills.
How this helps you?
It is a good way to demonstrate the following skills:
Cooperation skills (working with a group)
Speaking skills (sharing thoughts with a number of students)
Networking (students from different course background in one place)
Learning new skills (if you are in sports unions, you learn team-work)
Initiative (When you start your own society or unions).
Students' societies are founded with a certain purpose; you can choose a society according to your interest. For instance, if you are an animal lover, you can join an Animal Ethics Society or if you science geek, you can have options like Scientific Society, Biochemical Society etc.
8. Start your own club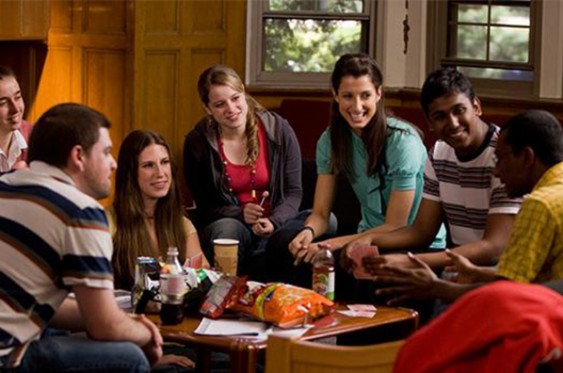 Instead of joining an existing group, you can always commence your own club or society. You may ask how,
Step 1 If you have spotted a gap in the extra-curricular activities at your high school, college or university, take initiative about it.
Step 2 Approach your teachers or the student union about your idea and see whether they think it is a good idea or not.
Step 3 When you get approval from the authorities, start recruiting members.
How this helps you?
This way, you directly create a business level situation where you maintain your group, recruit member of the society and encourage them to turn up at every society meeting. It is something you can put up in your CV to demonstrate your pro-activeness, leadership and organizational skills.
9. Start your own blog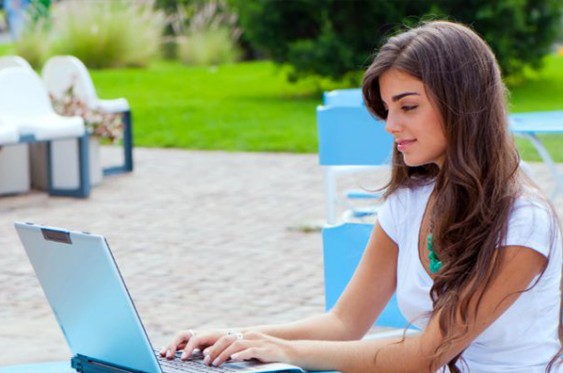 Writing is the most effective mode of communication. And the best way to hone your writing skills is to blog. Besides, it also reveals the creative side of yours. Here are the steps to start writing a blog:
Choose your preferred blogging platform
Choose whether you want to self-host and use paid domain or get a free blog
Set up a blog on your domain (if you choose self-hosting and custom domain)
Design your blog (the fun part)
Find useful resources for blogging
Don't wait; just jump in and write about the issues you are interested.
How this helps you?
Having a credible online presence will come very handy in this digital age. If you build up a knowledgeable persona online, you can use these references in your CV to impress your future employer. Obviously, you will learn the essentials of blogging. And it is important to have useful knowledge because in this digital business age, we can expect businesses to grow on your blog.
10. Be a volunteer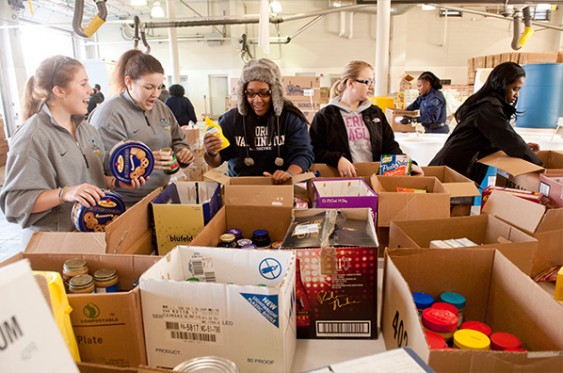 Some states require students to complete a certain number of community service hours to graduate. But volunteering has its own benefits when it is not even necessary. It is a great way of boosting your employability as well as contributing to a good cause.
How this helps you?
Volunteering in high school, college or university has the following benefits:
Volunteering can diversify your resume and get you moving on the potential career paths
Get insights of the reality of day-to-day life in specific job profiles. For instance, if you are a doctor, you may want to do some volunteering in the winter at a hospital
Career-focused community services mainly prevent students from wasting money and time
If you are not ready for career choices yet, you can contribute to society by joining groups that help people. For instance, you can join an organization that provides social and emotional support to the patients of cancer.
You can demonstrate your power to "give" in your CV and at the same time opens various options in the charity sector if you are interested in such work.
11. Go for a part-time job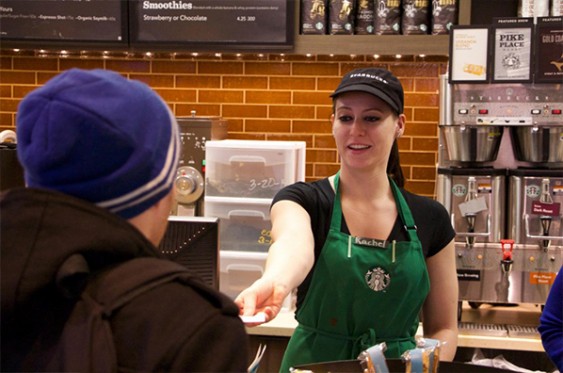 Taking on a part-time job is another way to gain real-life experience in the world of business, provided it does not have any impact on your normal studies.
How this helps you?
There are several types of part-time jobs in this world, but all of them have something common to offer to the students. For instance,
If you strike a balance between your study and job, you are likely to develop some independence and at the same time few employability skills such as customer service or sales
Even a low profile job like attendant at coffee shop can teach a lot about business
You will earn some extra money to support your financial condition
Job of any kind can introduce you to working life and experience and how to deal with it.
Some part-time options for you:
Babysitter
Car wash attendant
Grocery store employee
Landscaper/Lawn caretaker
Pizza delivery boy
Employee at packing and moving services
Personal attendant
Restaurant waiter
Employee at retail store
Tutors etc.
12. Get work experience from summer internships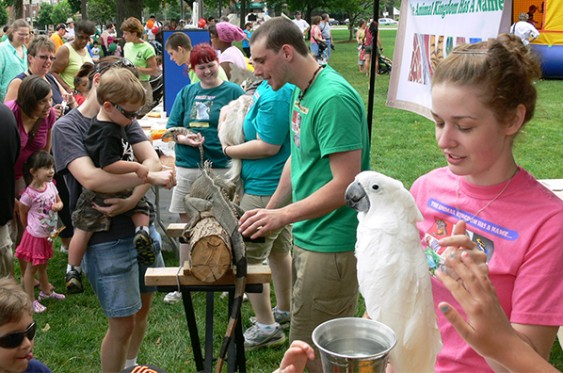 In this highly competitive environment, employers seek experience that is acquired before the degree credentials to assess your employability. The problem is you are already handling too much and joining an internship will work you out. Still, securing some work experience is a great way to use your summer holidays productively.
How this helps you?
A full-time or part-time summer job helps you figure out what you want to do in your career as well as providing experience that you can put up on your CV. It is way to get yourself nearer to your professional destinations and the best way to do it is to bridge yourself between your degree and career.
The various summer internships you can choose from are:
Animal care internships
Communication service internships
Entry-level marketing internships
Audit internships
Accounting internships
Supply chain internships
Multimedia design internships
Print media internships
And many more.
13. Start networking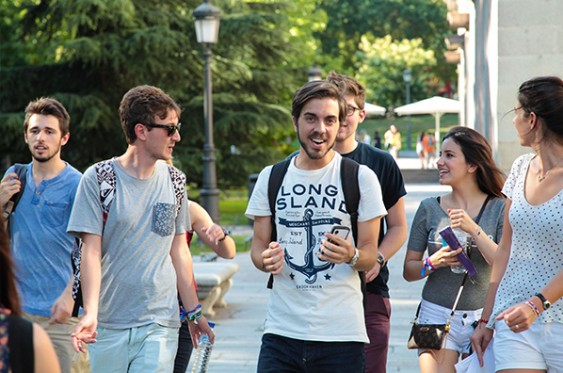 When you are into the practical job field, you should focus on building the network of contacts. By that, you will be aware of further job opportunities. Get yourself on LinkedIn and create a platform where potential employers can contact you.
How this helps you?
If you become recognized in your workplace or even on online job portals like LinkedIn, you will get noticed by potential employers from your background
In this way, you can increase your professional, organizational and industry knowledge
By doing so, you can enhance your professional reputation.
14. Develop professionalism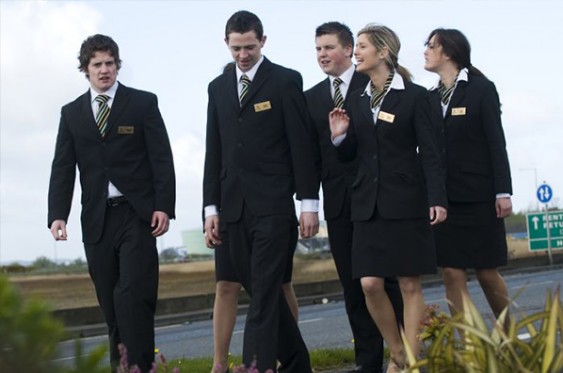 Begin building professional reputation in the line of work you intend to enter through your interactions with your lecturers, fellow peers and industry professionals. These interactions should not be restricted to face-to-face contact, but extend it to written documents, email-texts, phone and social media too. Take every opportunity to create positive impression by demonstrating your professionalism.
How to do it?
Join professional networking groups and leadership development program
Get familiar with the people in your industry whose level of professionalism you respect. Aim to be like him or her.
How this helps you?
Elevating your professionalism during your student years will increase your chances of success in the competitive graduate employment market.
15. Visit various places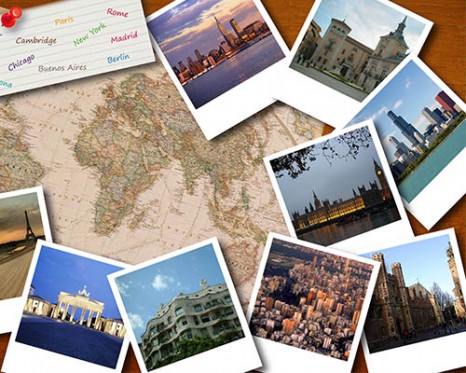 We know that it does make you directly employable, but broadens your mind so that you can interpret and see the world in a different way.
How this helps you?
Travelling benefits a student in the following manner:
By travelling, you get used to communicating with people who belong to various cultures
When you get comfortable talking to various people, it eventually boosts your confidence
Moreover, it demonstrates that you are someone who is willing to take on new experience and get out of comfort zone
You will let go of false beliefs.
As you can see, improving your employability is a long path, but you have to take the steps if you desire to reach the end.
"Do something today that your future self will thank you for."
So do not wait, take the first step now!
Take MyAssignmenthelp.com's help to fulfill your academic goals
What are the primary goals of a student? Complete tasks on time, submit quality assignments and at the end obtain higher grades in the final exams. You can achieve every goal of yours by taking expert help from MyAssignmenthelp.com.
If you are okay with taking assignment help from experts, MyAssignmenthelp.com is the ideal place where you find 3000+ experts who produce quality assignments and deliver them on time. Our team of professional writers, researchers, tutors and editors offer result-oriented assignments to students of any level and complete assignments with utmost quality.
When you have a book report, team project and business at the same time, contact MyAssignmenthelp.com. Our vast range of assignment help services cover every bit of assignment writing and provide you a one-stop solution.
Types of assignment writing services:
To help every student with plagiarism-free quality assignment help, we have developed a vast range of services:
Book Review Writing Services.
If you are asked to write an essay, dissertation or thesis, don't despair, there is a solution out there in the form of MyAssignmenthelp.com. Place your order by using our online order form and upload your assignment requirements, you will receive a complete assignment done by one of our in-house experienced experts in your MyAssignmenthelp.com account.
Don't forget our lucrative discounts and offers!