Save Time & improve Grade
Just share requirement and get customized Solution.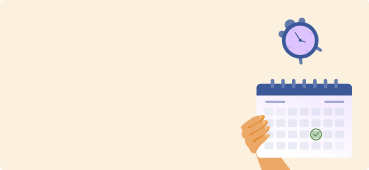 17 Easy Ways to Convert Your Average Grades To 'A+'
Mark
06 January,2017
Imagine you're rolling in the sea on a boat. The vast expanse looks a deadly grey as the sky is overcast with thundering clouds. The waves whip against your boat, threatening to turn it over with every lash. Your only chance of escape is reaching that elusive shore, the one that is no longer visible in the darkness that has engulfed you. You frantically try to row your boat, but you cannot hold against the current anymore. The feeling of defeat washes over you, and you resign yourself to your murky fate, only to reach that horizon when it's too late.
This dark and depressing picture is the one that comes to your mind every time exams come knocking on your door. You struggle to study against the currents of poor concentration (or whatever it is that ails you) and almost always fail to get to the shore of good grades, every time passing it by a whisker. Here's when you wish that there was some magic potion that could come straight out of JK Rowling's fantastical world and land on your desk so that you could get good grades. That could improve your average GPA of 2.65 in math and 2.70 in science (that's what statistics say) and put your name on the map of good students.
Well, in that regard, we have good news and bad news for you. The bad news is we have no potions to give. The good news is we do have some very effective tips up our sleeves on how to improve your grades. Take a look at them below.
1. Stay Motivated
Lack of motivation can pull you deep down into an abyss where you just don't feel like studying at all. But you have to think over and just analyze your life's dreams and major goals to get that motivation back. You may want to make it to some of the biggest universities this world has to offer and a high-flying career is what you desire. Whatever it is, treat it as a goal which only studying can help you attain. If you still need more motivation to push yourself forward, how about rewarding yourself to small things every time you complete a study session successfully? You can even rope your parents in and ask them to treat you to small goodies time and again.
2. Eat Healthy, Brain Food to Remember Everything
Eating is a sure-shot way of getting the GPA you always wanted. That is because even though your brain is just of 3 lbs., 20% of your overall calorie consumption is gobbled up by your brain. There are so many foods that you can make part of your daily diet to improve your focus and memory and consequently your grades. And mind you, some of them are really tasty too, even though we still insist you take your leafy greens. Some of the delicious memory improvers are sinful dark chocolate, blueberries, crunchy almonds and slurpilicious green tea. Fish is good for your brain too, and surprisingly, so is just plain old simple water. You can surely take coffee, but we suggest you limit your intake of caffeine just so you can get sound sleep at night. Also, an apple a day will keep bad grades away.
3. Cut the Weed of Negativity and Stay Positive
Sometimes, you just feel down. Things have been rough between you and your best friend, and your SO (significant other) hasn't been supportive lately. And to top it all, your previous semester's GPA wasn't all that good, and you're just completely uninspired to pick up that dusty book and get down to business. But you have to chin up and prevent yourself from being a part of those 1 in every 4 students who succumb to depression early on in their life. By eliminating the fear of failure and the negativity that comes with it, you'll be able to open your mind to the event that you too can be a part of the top 3 students.
4. Never Stay Quiet in Class but Keep your Ears Open Too
What we mean is pay attention and ask questions. Not every part of your syllabus will be easy to understand on your own. That's why your teachers are here; to guide you through the process of learning and education. And you should take their help whenever you need, rather than be shy or afraid to raise your voice for fear of appearing stupid to your classmates. Moreover, attending classes regularly is as important as paying attention and asking questions. As of now, 1 in every 3 student misses his class each day, and it is your duty to try your level best not to be a part of that number.
5. Make Handy Notes of What your Teacher Says in Class
Now that you're in class, it's time to stop daydreaming and start taking valuable notes down instead. In fact, research suggests that handwritten notes are way more effective than the ones you type out on your laptop. One such study was carried out by professors Pam A. Mueller and Daniel M. Oppenheimer of Princeton University and the University of California respectively, the details of which were published in Psychological Science. They found that handwritten notes were more effective as students were forced to extract only vital information from classroom lectures as they cannot write as fast they type. So keep that pen and paper ready.
6. Never Procrastinate – Start Studying Immediately
Well, we really can't blame you alone for procrastination when 95% of all college students spend their time procrastinating. But that has to end. You cannot wait till exam season arrives to start studying if you really want to do well. You've got to start right away. In fact, procrastination is one of the biggest reasons behind your falling grades. So push yourself to get up even when you don't feel like it at all and read at least just one page of your notes till it becomes a habit.
7. Chalk out an Effective Study Schedule
Do you see yourself as an early bird or a night owl? No matter which category you belong to, you've got to use it to your advantage and create a timetable that centers round those hours in which your concentration levels are at its peak. Regular study times prevent procrastination too. You can put up your schedule right on the wall above your desk so that you always have your goals right in front of you. Allot different time slots to different subjects so that your mind stays fresh and doesn't muddle things up. However, keep in mind never to have a marathon session. Instead, zoom your way through your syllabus like Usain Bolt and keep taking breaks.
8. Turn Studying into a Fun Game
Did you know that 60% of students think that 50% of the lectures they listen to within the boundaries of their classroom are really boring? 30% find every class boring! Naturally, studying these subjects at home is going to feel stodgier. But you can beat this banality by turning your study session into a fun exercise. You could create flash cards with questions and answers and transform memorizing dates for that history test into a cool quiz show. Or you could have a concept wall with different clippings from your notes and textbooks pinned up together like the charts for a crime investigation and find your way to complex equations in a fun way.
9. Employ the Super Cool Techniques of Memorization
According to recent research, stress is the number one cause of forgetfulness, depression and multitasking add to poor memory. The good thing is you can get your memory powers back on track with the help of memorization techniques. Sample these -
The link method - Can't remember that name of the youngest prince of England, brother to Prince William? Just link it to Harry Potter, and you'll get the answer (the name's Harry btw). This is how this method works. All you got to do is link two ideas to remember things.
The loci method - This technique's focus is associating objects with locations you're familiar with. For example for your mythology exam, you can connect serpentine form of Lucifer with snakes in the zoo.
The memory palace - Also known as the Roman Room, we bet you're familiar with this if you've been watching Sherlock lately. In this technique, you're given a list of things to memorize. In order to remember each thing, you're supposed to cook up a mental image of a room and assign each of those things a place in that room.
There are quite a few other methods and with the help of consistent practice, remembering key pointers for your exam will be as easy as remembering 1-2-3.
10. Forget About your Grades Entirely
Yes, this is a bit of a paradox. First, we ask you to improve your memory using exceptional tips and then, we ask you to forget about your grades completely. But this is not without reason. Since, we've already discussed (more than once) the effect of stress on your grades, studying to achieve grades can put a lot of pressure on you, and can even make it harder to understand the simplest of concepts and theories. Your attention should be driven towards how to make learning easier for yourself. Bear in mind that grades are only secondary to improving your faculties. Once you understand the material in front of you, good grades will automatically.
11. Sleep Over your Syllabus
Sleep and memory are deeply interconnected, more than you think. And if one suffers, so does the other. Several studies back this up and some even go as far as to state that if you sleep over something new you've learned, your brain will not only process the necessary information but even retain it in a better manner. Plus, you're less tired when you get adequate sleep, and your performance on the whole, improves drastically. In fact, quite a few schools have changed their shift timings and observed wonderful results. A school in England had changed its timings and saw a 27% drop in regular absenteeism. Obviously, those who attended classes then started performing better too.
12. Work your Way to Better Grades with Extra Credits
It's okay if you've got a C before in most of your previous papers. There's still a lot of scope for improvement. You can always ask for extra credits from your teacher. But there's one condition. You'll have to prove it to your teachers that you've been slogging it out to complete your coursework and have given it your 100% to alter your approach to learning. That way, your teacher will either award you with extra credit or will hand over the responsibility of a special side project to you through which you can earn the grades you want.
13. Discover your most Effective Learning Method
Every student is unique, including you and so is the way you learn and understand things. Hold on for a minute and think that maybe the reason behind your underperformance in academics doesn't lie in the difficulty of the subjects but in the methods you employ to learn concepts. Maybe learning by rote is not for you and you'll respond better to visuals. Don't believe us? Well, your brain is capable of processing visual information 60,000 times faster than information presented in the form of text. That's not all. A recent study found out that users were able to retain 65% percent of visual information over 10-20% of spoken or written information. Visual aids also enhance your learning process by 400%. But we'd suggest you mix it up and try both, so you never get bored.
14. Get Better at Essay Writing
Don't be surprised. Aren't essays a big part of the grades you get at the end of each term in your report card? Poorly written essays do hamper your grades, more so in the long run if you don't work to improve your essay writing style. Besides, even during mid-term or end term tests, you have to write down answers, and you can miss out on grades if you what you've written is not crystal clear in its meanings. The simple fix is practicing writing everyday and getting reviewed whatever you've written. Feedback can always help correct mistakes you make.
15. Never ever Forget to Submit your Paper
As ridiculously unbelievable as that may sound, it is a fact that non-submission of the coursework assigned is one of the biggest reasons for poor grades. Now you may genuinely forget the deadline; your dog may have really eaten up your homework, or you may have intentionally chosen not to submit because you think your paper wasn't up to the mark (most likely). Well, we're not judging, but we recommend that you make that submission, even if you think your assignment wasn't good enough. Getting a C grade is better than getting none.
16. When in Doubt, use Online Study Tools
You're sitting and studying, and you don't understand a particular aspect. It's too late to call anyone for help. So what do you do? You make use of online applications and tools that have been specifically designed for the study purposes. These will help you understand your study material better. While Wikipedia is a good starting point, we recommend you try out TedTalks, iTunes University, Exam Vocabulary Builder, Skype (yes, you can use it as a virtual classroom), Coursera, Flashcards+ and many more.
17. Take help of the 30-day trial
Lastly, you can take help of the 30-day trial which was popularized and propounded by Steve Pavlina. This means that you have to adopt all (or the ones that suit you best) ways we've listed above and practice them regularly each day for 30 days. This way, you'll develop a habit, and you'll get ample time to realize whether these newly inculcated habits work for you. You can start small if you want or pick up just one or two of the above ways.
Finally, it's in your hands, and if you want, you can do it. You can boost your grades by making use of the techniques we've listed above. In this context, let us conclude this blog with a quote from none other than Steve Jobs, who perfectly encapsulates what it takes to be successful – "If you really look closely, most overnight successes took a long time." Work hard and you'll get there!
MyAssignmenthelp.com Can Help You Write Assignments That Can Instantly Elevate Your Grades!
Everyone needs a little help every now and then to succeed. And you may need it to when it comes to your assignments. MyAssignmenthelp.com can be the perfect companion in this regard. We'll create beautiful assignments for you that'll take your report card to the next level. We have 3000+ Ph.D. writers who can solve any type of assignmentt. We only provide plagiarism-free copies and that too, at the most affordable rates.
If you want our help, give us a call on +61-2-6100-3843 anytime you want.
Was this article helpful?