Save Time & Improve Grades
Just share your requirements and get customized solutions on time.
17 Effective Resources to Avoid Plagiarism
Mark
19 December,2015
Merriam-Webster dictionary describes plagiarism as "the act of using another person's ideas and works without giving credit to the respective person." In simple words, it refers to the act of unauthorized and illegal copying and stealing of ideas and then publishing it in any form without the permission of the author. The rapid growth in technology and communication in the last decade has made plagiarism a modern epidemic.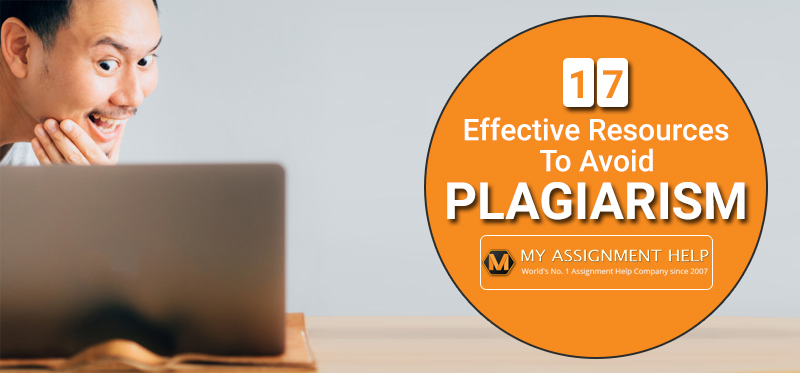 Plagiarism can be intentional and even accidental. There are situations when the students work on different subjects but somehow fall prey to the menace of plagiarism while consulting different resources. Such students would be delighted to know that there are various online resources which are quite effective to detect and prevent plagiarism. If you are a student, a teacher or a concerned parent then you need to know the best mediums in front of you that would help you to avoid this modern menace.
Resources on Proper Citation
This is a website which can be used by researchers and professionals to properly cite sources. You can select from APA, MLA, Chicago and Turabian citation styles.
It is a collaborative organization which works through the online medium and promotes the development and usage of innovative techniques to speed and facilitate scholarly research. It can be described as a citation linking backbone of all the scholarly information that is available in the electronic format. You can use it to find, access, link or cite any content easily.
It describes itself as an information literacy platform that provides citation, research tools and note-taking facilities. The user-friend