Save Time & Excel Academics
Share your requirements & connect with top tutor !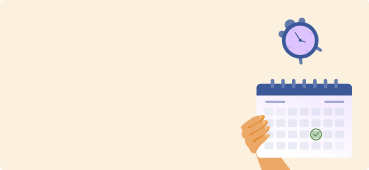 17 Effective Resources to Avoid Plagiarism
Mark
19 December,2015
Merriam-Webster dictionary describes plagiarism as "the act of using another person's ideas and works without giving credit to the respective person." In simple words, it refers to the act of unauthorized and illegal copying and stealing of ideas and then publishing it in any form without the permission of the author. The rapid growth in technology and communication in the last decade has made plagiarism a modern epidemic.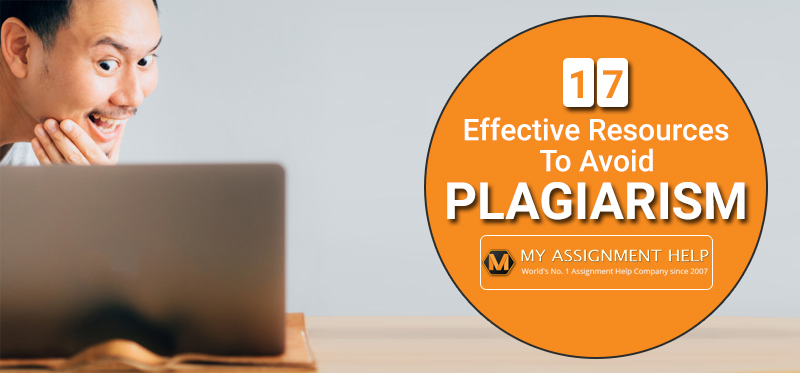 Plagiarism can be intentional and even accidental. There are situations when the students work on different subjects but somehow fall prey to the menace of plagiarism while consulting different resources. Such students would be delighted to know that there are various online resources which are quite effective to detect and prevent plagiarism. If you are a student, a teacher or a concerned parent then you need to know the best mediums in front of you that would help you to avoid this modern menace.
Resources on Proper Citation
This is a website which can be used by researchers and professionals to properly cite sources. You can select from APA, MLA, Chicago and Turabian citation styles.
It is a collaborative organization which works through the online medium and promotes the development and usage of innovative techniques to speed and facilitate scholarly research. It can be described as a citation linking backbone of all the scholarly information that is available in the electronic format. You can use it to find, access, link or cite any content easily.
It describes itself as an information literacy platform that provides citation, research tools and note-taking facilities. The user-friendly features help you to become organized and effective researchers.
It is a powerful research and reference manager which allows the user to search hundreds of online databases, organize and store your research and other related notes. You can also share your research with your friends online and collaborate with them to develop it. It is available in different versions - for desktop, for tablet (iPad) and the basic versions.
This online website is equally helpful for the students as well as for the researchers. You can search, sort all the references and documents as you write. It also helps to generate citations and bibliography in any style of your choice. Mendeley also offers the opportunity to connect with colleagues and create a collaborative research paper.
It is a free research tool which not only helps you to collect, organize and analyze research on different topics but it also allows you to share it in a variety of ways. When you consult any online resource, Zotero automatically interacts with those online resources to extract information and saves it for bibliographic purposes.
Resources for Students
Harvard Guide to Using Resources
It is a complete guide which introduces all the fundamental of using sources in academic papers. The students understand how to locate, evaluate and integrate different resources. It provides an in-depth study on how you can avoid plagiarism by properly citing the references. This Harvard Guide is a comprehensive attempt which also shares different suggestions to help you to prevent the common pitfalls in writing.
Turnitin is one of the most popular online medium which provides complete feedback to the students. It is a cloud-based service which functions on the search capabilities of the internet. It gives the user a complete report on every research papers by highlighting the areas which can be plagiarized. Hence, it ensures total academic integrity. It also provides online grading through which the students can understand their weaknesses on which they need to work on.
Grammarly is a free (the premium version is paid) online medium which is helpful to enhance the clarity of writing by identifying the mistakes in the paper. The students can use it to check grammatical errors, spelling mistakes, sentence structure and punctuation etc. It has a plagiarism identifier which detects any unoriginality of the content. It also has a vocabulary enhancement section which suggests better words in the content to make it more credible.
Ithenticate is an online website that is solely dedicated for plagiarism detection. Owned by Turnitin, it is very helpful to ensure the originality of the content before it gets published. This website is equally helpful for editors, authors and researchers. According to its website, it compares over 56 billion web pages to check plagiarism.
This online tool is not only used as a plagiarism checker but it is also helpful to identify grammatical checkers. It is mostly useful for high school and college students as they receive step-by-step tutoring on how to improve the writing. The process to evaluate any document is very easy. Interestingly, it uses the same database of Turnitin to find out the unoriginality in the content.
It is an informative website which works to educate students on plagiarism and how they can avoid it. It also includes different sections on citing resources, footnotes, preparing bibliographies, using quotes and paraphrasing techniques. This worthy endeavor has also been prepared jointly by makers of Turnitin, Ithenticate and WriteCheck.
Resources for Teachers
It is a powerful tool that allows all the professors and teachers to evaluate the content submitted by the students and determine the plagiarism percentage in it. It accepts assignments in various formats and employs advanced searching tools to make the service more credible. At the end, it provides an annotated copy showing all the instances of plagiarism.
It is an online tool that helps the professors to identify unoriginality in the content written by the students. In addition, Plagscan can also be used by the professors to educate and train the students on how they can write quality and original academic assignments.
One of the most reputed universities of the world, MIT offers basic training to the teachers around the world and how they can work to prevent the modern menace of plagiarism. This helpful guidance finds the potential causes which has led to the rise of plagiarism and how the teachers can contribute to stop this in-authenticity.
It is one of the most popular websites which provides the service of free plagiarism detection. It provides tailored results separate for teachers and students. By using this website, the teachers can find the sources from which the respective content shares unoriginality.
This is a premium online academic assistance portal which strives to provide the educators, parents and professionals different resources, lessons, online interactive and guides in reading and language arts instruction. Associated with various reputed partners, it works to educate the teachers about various tools that can be used to detect plagiarism.
Different universities like Adelphi University, Washington State University and DePaul University have also developed interesting documents which can be valuable resources for any teacher to consult and develop different ideas about reducing plagiarism in the academic world. Nowadays, plagiarism is considered to be a serious ethical offense which is increasing day by day. Some of the experts of the academic field accuse the acute academic pressure and the severe urge to fetch the highest grades among students the reason behind this sudden rise in plagiarism. But these resources mentioned above are effective in determining plagiarism and thereby reducing it. These days, almost all the universities in UK, USA and Australia have started zero-tolerance policy against plagiarism. If any student is found to submit plagiarized assignments, the students are awarded a 'fail' grade. In severe cases, their candidature can get canceled and at the college and university level, the students may face cases of copyright infringement.
So, if you are a student, do not fall into the trap of plagiarism rather use these resources to prepare a completely original and genuine content.
MyAssignmenthelp.com provides completely original content with plagiarism reports
In academic life, students face numerous challenges. Producing completely authentic assignments as a part of their curriculum is itself a challenge. At a time when this whole academic world is worried about the menace of plagiarism, MyAssignmenthelp.com is committed to provide authentic assignments to the students. This proficient online academic portal has a team of experienced and Ph.D. qualified academic experts who know the value of original writing and are committed to deliver accordingly.
At MyAssignmenthelp.com, after the writer prepares the content, an editor evaluates the document (grammar, spelling, the authenticity of the facts used etc.) and then checks the content in the plagiarism-detection software. At MyAssignmenthelp.com, the experts use only Turnitin.com, the most valued and trustworthy plagiarism checker. They rectify even the slightest traces of plagiarism in the assignments if found. This report is provided completely free to the customers availing premium service. If you are availing the normal service, you can get this detailed report by paying just 2 US dollars.
The Turnitin report is referred as the best report in the academic world. The detailed and meticulous report not only helps to eradicate plagiarism from the content but it also provides suggestions through which you can make the content better and worthier.
The experts never compromise with plagiarism and deliver top quality original papers to the students. This amazing trait has made MyAssignmenthelp.com the most popular website among the students. If you are worried with your practical assignments, essays, term papers, dissertations and case studies then just login to MyAssignmenthelp.com. You will receive a 100 percent authentic coursework complemented with a hassle-free service.
Did you find this artical useful for you?
Yes
No
3601 User's Viewed this article