Save Time & improve Grade
Just share requirement and get customized Solution.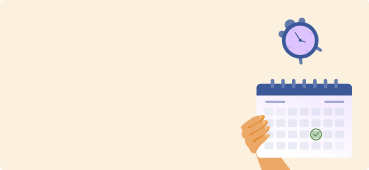 17 Minute Details Top Students Pay Attention To In Their Homework
Mark
21 November,2016
No teacher has ever said this, "Do your homework as casually as possible." While this may be the ultimate fantasy of most of you students out the there, the truth of the matter is - you have to take your homework as seriously as you take the next episode of Game of Thrones or Sherlock. In fact, that is precisely what good students do. They're always well prepared to face the epic homework battle. They strategize carefully and pay attention to even the tiniest of details when defeating the evil super-force of homework. They eventually come out as winners, getting the crown made of A+ from their teacher. After all, it's these minuscule details that make them win.
So what are these intricacies that are a core part of the homework of the top students in your class? Here's the 'detailed' answer to that question -
1. They use Correct Grammar
In the present scenario when sentences are made up of a hashtag followed by a couple of words, grammar rules feel like one of the ten commandments - ancient and forgotten. However, good students know that the importance of grammar and make sure that every sentence of theirs is written impeccably.
2. They include Punctuations in their Articles
If grammar comes, can punctuation be far behind? Punctuation is one tiny aspect of your homework you forget all about, especially when writing essays in your homework. As insignificant as they may seem to you, your teachers look for them with a hawk's eyes. So make sure to use appropriate punctuations at the right places, and never use several question or exclamation marks. One is enough.
3. They are no Spelling Errors in their Homework
Spellings complete the healthy trio of grammar and punctuation. You may be a part of the SMS generation, where you have devised a short form of every English word on this planet, but you have to stop using this shortcut route in your assignments. Teachers detest text message language coupled with careless spelling mistakes, and this is the reason why you're getting lesser marks than what you deserve for your assignment.
4. They Read the Question Carefully
How often have you found yourself just glancing over the question, writing your answer and then realizing that the question given and the answer provided by you don't match? Quite often, isn't it? This is the reason why you should read the question carefully first. Trust us; you'll get better grades the next time if you start doing this.
5. They Write in Good Handwriting
Okay, this is not applicable for the assignments you have to submit online straight to your teacher's email inbox. However, if you have to give in a handwritten assignment, try to write neatly and legibly. Even if your handwriting is average, ensure that your words are spaced out and that you're not writing in a crooked manner. Follow a straight line when scribbling on paper. Take handwriting improvement classes if you need.
6. They Follow the Rules
What do all good students, academically or otherwise, have in common? They never break the rules. Your teacher specified a certain format in which you had to do your homework, and you must stick to it. Do not create your own rules. You only run the risk of showing yourself as one who has no respect for what the teacher says. That can cost you some valuable grades.
7. They use an Eraser
Working on your science project and have to draw a lot of complex diagrams? It's okay if you're unable to produce a Xerox copy of the one in your textbook. What's important is that it should be neat. And that means, drawing with a light hand and always, always making use of an eraser to rub off those extra, untidy lines. Also, remove the eraser dust from the paper once you're done.
8. They Strike Through Errors
Drawing little spiral circles on the words you want to strike out is just an ugly sight on paper. If you cannot write afresh (since that would require a lot of effort and waste of time), it's better just to draw a single line to strike through the word or phrase or even a sentence you wish to cancel out. Remember, in homework neatness is key.
9. They make use of Rulers
A ruler is a very important tool if you're doing your math homework. You have to use it to trace clean and crisp lines on graph paper, to get geometry diagrams right and to even create bar graphs for your economics or geography paper. Rough hand drawing is certainly not getting you any good scores. So follow what the good students do. Keep that ruler handy.
10. They include Diagrams
Now that we're on the topic of drawing and neatness and presentation, here's a little secret- the boy in spectacles, who sits beside you manages to get an A every time because he illustrates his point with a little diagram. It neatly sums up the core of his homework and even shows that he has taken extra effort to do the task he was assigned.
11. They illustrate all the Steps to a Calculation
Whether it's your accounts, arithmetic, algebra or trigonometry homework, you must demonstrate all the steps you took to come to the answer (apart from the very basic ones) in your paper. This enables the teacher to know that you've understood the concepts clearly and that you're no mistakes when applying the rules of mathematics. Create a rough column, or attach a rough sheet that presents all your calculations in an organized manner.
12. They use a Good Pen
As simple and silly as that may sound, you cannot deny the importance of a fine pen. Do you really want to submit your homework to your teacher with several messy, ugly ink stains on it? No, right? We thought so. So spend a little more and invest in a leak proof pen. Who knows, it may even make your handwriting look better than ever before.
13. They write the Date, the Heading, and Name
Something you forget to do often just because you've left your homework to the last moment and are now in a rush to complete it so you can meet the deadline. But this is one tiny detail that can make a big difference if omitted. Who does a nameless assignment belong to anyway? Belong to the top category of students by mentioning all the relevant details such as the date, the heading of your assignment as well as your name, department, and section.
14. They Highlight the Answer
Again, making a box around the answer for all your math based assignments is necessary at makes it easier for your teacher to navigate through your homework. It also helps in distinguishing the steps of the calculation from the answer.
15. They never Answer the same Question Twice
Got an MCQ (multiple choice questions) sheet for your homework? It might seem like an easy-peasy task, but be careful of giving two answers to the same question. If you're unsure, which answer is correct, just leave it blank and move on to the next as giving two answers = a wrong answer.
16. They Proofread
This is an essential element of homework that comes from the top student factory. They always proofread before submitting their assignments and weed out any mistakes they find. They also make all the necessary changes to their paper, beautify it to the best of their abilities and then place it on their teacher's desk, ready to get a stellar grade.
17. They stick to a Regular Homework Time
A regular homework time helps you stay organized and even acclimatizes your brain and body to function at its optimum in that period. Besides having a fixed time slot for all your schoolwork saves you from procrastination. All you need to do is be a little strict with yourself, and you'll soon be a part of the league of top students.
As you can see, the role these small details play in enhancing your homework, as well as your performance in school, cannot be denied. These small details are powerful tools that can dramatically improve your scores as well as increase your self-confidence. You'd be impressed by your own homework if you pay attention to these minute details.
Expert Writers at MyAssignmenthelp.com Provide You With Detailed Assignments at Affordable Prices
Our team of 3000+ Ph.D. writers treats your assignment like their own. They never miss out on any important details and ensure that your paper is original. We also check the assignments we create for you for plagiarism on the best plagiarism checking tool or software which is one of the most reliable plagiarism-checkers in the world and is used and recommended by most of the universities.
We deliver the final copy on time and charge you nominal prices for it. We are also available on time during the day as well as the night and you can call, email or chat with us if you have any queries. We provide assignment solutions for over 100 subjects, thereby catering to all your need. If you wish to know more, call us on +66261003843 today.
Was this article helpful?