Save Time & Excel Academics
Share your requirements & connect with top tutor !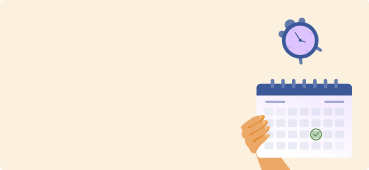 3 Key Factors to Upgrade your Coursework Quality
Mark
27 April,2015
In order to get an 'A' in coursework writing, simply fulfill the 'rubric' requirements – it is nothing but a fancy word to describe 'what your tutors want from you in coursework writing'.
Coursework, assigned by tutors, is an important element in every academic program that a student takes. Not because it puts a questions mark on your critical thinking and writing skills, but it also decides your final grades. So be careful when you see a coursework assignment coming in your way.
This daunting job (coursework writing) requires you to dig carefully into the bank of information and pick out the most relevant facets to support your innovative ideas and concepts. So you need to learn few key factors to balance all these requisites of coursework writing in the most careful manner. Our experts tell you how to get these key factors correct and come up with an impressive quality coursework assignment.
1. Introduction
Introduction opens the door to your ideas because this is where your readers first come into touch with your ideas. Remind yourself that 'readers always admire reading clear and precise introduction'. Convoluted and confusing ideas make readers discontinue reading. Get it right if you want to entice your readers till the end of the paper.
Remember:
Provide background of the story and key terms so that your readers understand where the paper is drifting to and whether they want to drift in the same direction or not.
Expert advice:
Save the introduction for LAST after you finish writing the entire paper.
2. Body paragraphs
Why is it a key factor? Because this is the 'main course' you are catering to your coursework readers. Main body comprises of certain number of paragraphs, depending on the nature of subject/topic.
Remember:
Provide rich, specific but detailed quotes and facts. It should reflect major issues (one each in paragraph) of your paper while maintaining an analytical tone.
Expert advice:
You can use innumerable ways to project your information, few are: by time, by relevance of argument, from general to specific or vice-versa or through logical progression.
3. Conclusion
After the concrete discussion part, conclusion is something sweet for your readers. Consider it as dessert of your coursework dinner. Don't leave your guest just hanging there. Let them know that it is the time to 'wrap up'.
Remember:
We all know that conclusion means the summarized form of all ideas that you have put forth so far. But it should be more than just a 'summary'.
Expert advice:
Show your readers how your ideas are important to the field of your interest (without introducing new ideas) and how those ideas work together as a whole concept.
Get these three key factors right and shape up your coursework assignment just the way your tutor wants from you. While perfecting the introduction, body and conclusion, do take out time to revise your paper for editing and proofreading. This is it, now you have all essential features to fulfill 'rubric requirements'.
Get coursework help from MyAssignmenthelp.com
MyAssignmenthelp.com is the most popular Australia-based writing service provider committed to offer best quality online coursework help to college and university students. Our team of 3000+ assignment experts, writers and researchers is ready to take any challenging topic in order to fulfill your requisites. Their expertise in over 100 conventional and non-conventional subjects facilitates help to work with any coursework assignment (essays, dissertations, thesis, term-papers, case studies etc,).
Simply place your order by filling out the order form and relax. The completed coursework will be delivered to you on the agreed date. Contact out customer care system to know more about the process.