Save Time & improve Grade
Just share requirement and get customized Solution.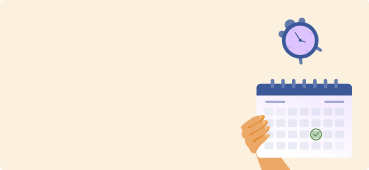 7 Must-dos Before Submitting Your Essay
Mark
06 May,2015
You have ended your essay writing by now and getting ready to simply hand it over to your professor. Stop right there! You are about to undone all your hard work. Believe it or not, taking some time to go through the essay once again can save you from a poor grade. There are certain important things that every student must do before submitting an essay in order to eliminate unwanted errors in the copy.
Get these 7 points right and a good grade awaits you.
1. Rest in peace (RIP)
The completed work should be rested for a while as the writer engages himself/herself in some other activity to forget what he/she has written so far. Wait for 30 minutes, the longer the better. Start proofreading with fresh eyes. And answer the following:
Have you scanned your paper under spell checker? (Even if you are running your essay under spell checker software, do not forget to review it manually)
Have you checked punctuation, syntax and grammar?
Are all your sentences complete?
Expert advice:
An error can be missed out easily in your review. So it is wise to carry out editing and proofreading as separate steps at a time interval or as alternate tasks.
2. Search for quiet place
As you are wise enough to understand that proofreading and editing needs utmost concentration, we will not harp on that. Instead, we will tell you what is more crucial.
"Thsi si nto teh sentceen I wnat to wtire"
You can easily (or not easily) understand the sentence despite the fact that what you are reading is full of error. So it is possible to miss out on errors while reviewing. Hence conduct this review process in a quiet place without any distractions. Ask yourself,
Is this place free from all distractions? (TV and cell phone)
Are you multi-tasking while reviewing? (Stop that immediately)
Expert advice:
This way, your brain can dig into carefully to identify mistakes and your own faults.
3. Read them loud but in reverse order
Our brain expects certain words and certain structure as we read through the sentences. So you would not be able to recognize any wrongdoing unless you read it in a correct manner.
Have you read through each sentence yet?
Have you read them loud? (Reading loud increases your attention to the details that you tend to miss while simply scanning the copy?
Expert advice:
Read your essay from bottom to top in reverse order. This provides you an understanding of whether or not you have expressed your ideas in a coherent manner.
4. Title and introduction must be relevant to the topic
Check if you have given enough focus to your introduction part. Knowing the fact that introduction primarily hooks readers to go further leaves you with only one option: make it right. Revise the facts after writing,
Do you have a clear relevant opening sentence? (The first few sentences should state the importance of the topic and mention the previous work done)
Have you clearly focused on the thesis statement and is it relevant to the title of essay? (A thesis statement brings out central theme of the essay)
Expert advice:
Introduction sentences should be written in such a manner that it gives your readers a 'map' of what lies ahead.
5. Check marking criteria
Open the marking criteria shared with you by your faculty. Then read your essay once again. Mark those requirements that you have already fulfilled. In case any specification has not been implemented yet, do them in the most appropriate place.
Have you separated the sub-headings and/or separated paragraphs according to markings? (It gets easier for the examiner to evaluate the paper)
Expert advice:
Segregate the paragraphs according to the markings and do squeeze one or two sentence to keep the flow from one paragraph to another.
6. Avoid 'too wordy' sentences
Too big sentences always perplex readers and keep the readers from getting the real sense of the sentences.
Have you used 'and' or conjunctives to stitch simpler sentences into bigger one?
Expert advice:
Break down the sentences into simpler, precise and to the point sentences with maximum 10 to 14 words. Cut down the excess fat and make it crispier for the evaluator.
7. Correct the referencing style
Remember incomplete referencing about the sources like date, name of publishing house or year is considered as flawed referencing. So ask yourself before submitting,
Expert advice:
If you are paraphrasing the original ideas, make sure that the original form looks different from the one you are handing in.
By catering to those points you can increase your marks or grades at least by 20 percent. When you carry out the process for several times, you can easily stop making the mistakes that you made earlier.
Avail custom essay help from MyAssignmenthelp.com for better grades
Have you got a paper that is due in next few hours? And you don't know how to start writing. Come to MyAssignmenthelp.com. This company has been working side-by-side with students since a decade now.
Perfect solution:
You have too many assignments lined up. You don't have time to review your essay or even write it in the first place. We have the solution for the students who think it is impossible to cope with such huge amount of work.
Unique and guaranteed facilities:
By choosing our essay writing services, you will be able to deal with any complex topic regarding essay writing. Once you chose our services, you get the guarantee to get high quality custom written essay delivered on time without any hassle. Our team of 3000+ expert essay writers is there to take care of every little facet mentioned by you. At the end you get exact paper that you are longing for.
Easiest way to place an order:
So why not take this opportunity to beat poor grades in essay writing? Place an order with us just by filling out our order form exhibited in our website. It is as simple as that. No complications. At the end of the process, you receive a completed a copy in your mail box.
Contact our 24x7 customer care system to know about our operation system.
Was this article helpful?