Save Time & improve Grade
Just share requirement and get customized Solution.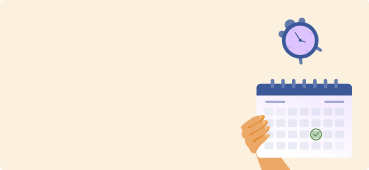 9 No-Fail Tips to Write an Excellent Essay in College
Mark
12 September,2016
Given enough time in essay writing, still no results! Don't misjudge your potential! Be bold enough to present your own thoughts! People around you will give different advices to comfort you during the essay writing process. But it is up to you to decide whether to apply them.
Before you get confused what to choose and what not to, we have made things a little easier for you. We have listed the nine most effective essay writing tips that have proved to be a boon for the students. Read these tips and apply them to get best results in your college essays.
1. Be Confident
It is all about confidence. Success in any form — be it personal or academic — comes down to self-belief. You must be having an idea that confidence plays a vital part in learning. Research works done in the past one decade reflect the fact that believing yourself enhances your ability to something. You would be surprised to hear that words like, 'I believe you', 'you can do it', 'I know you have the potential' can do wonders in the students' life.
What should you do?
Yes, there are many things that can puncture your confidence. But there are many things too that can boost your confidence like thinking about something you are good at, realize you are not alone in this ride, say some magic words whenever confidence is slipping away. Turn to the little critic inside you.
2. Take Small Step
It seems impossible when you decide to climb the Mount Everest. For students, an essay is no less than climbing the Mount Everest. They also consider it as an unmanageable task. But things can easily achievable when you set short-term goals. It is one of the effective ways to deliver daunting task. You may be a hard worker, but if hard work does not seem to get you anywhere worthwhile, this is where you need to play it smart.
What should you do?
First, you need to see the big picture or know what you want exactly. In this case, you want the essay to be completed and submitted before the deadline. So your plan should be one step at a time like convince yourself that before being completely satisfied with the research, you would not start writing the essay. You will create an outline before penning down your ideas.
3. Be Specific
A writer's job is to make the readers relate to the writing, ideas and thoughts. The writers, in particular, are responsible for clearing out the relation between new ideas generated by the authors and leading authors' view on the given topic. Only precise language makes it possible. Yes, your examiner has to read your essay in order to grade them. But they also need to understand the ideas and thoughts conveyed through the paper.
What should you do?
Having excess information in the content will decrease the possibility of miscommunication. So while editing, you need to exclude the excess information and make your writing more concise. If you are involving terminology in your writing, make sure you have explained all the technical terms. Don't drag your writing, make it too short. Avoid these two extremes. Sometimes, you compress the ideas or other times it becomes wordy. To balance your ideas, you need to choose a middle path.
4. Use Time Smartly
Students seem to give their 100 percent, but receive 50 percent of their dedication as the result. Studies have unveiled the fact that most of the students fail to use time properly. It is an art to making time work for you. Some genius students have managed to crack the code and not only saved time, but also spared themselves from a lot of worries.
What should you do?
Certain things will remain as it is like class time-table, when an assignment is due, when the exams will take place – but these can be used as a framework for your planning. Make yourself a time-table based on what is fixed. Then find the gaps to fill. Allot different activities in between so that you can use most of the time. Don't overpopulate your schedule. You also need some 'me' time: take breaks, hang around with your friends, exercise/reading/playing games etc.
5. Take help if necessary
Students, who do not reach out for help, tend to face problems. Students, who are actually adults, consider themselves wise enough to handle their problems on their own. They have to understand problems won't get solved itself. You need to take an initiative to resolve the problem. In this tech era, students have an array of resources to use.
What should you do?
Fortunately, every university has numerous help resources to offer. While struggling with an essay, you can always knock on the doors of writing center. Thanks to the internet, now students can easily avail writing solution according to their feasibility. MyAssignmenthelp.com is a popular name in providing quality help to all students who counter difficulty to put up a decent scoring essay.
6. Find your place
The students' academic achievement is crucially controlled by environmental conditions. The effect can be either positive or negative. For example, a chair on which you have been sitting for long now. You don't find it interesting to sit there and do your study. So it is required that students keep changing the set up for studying. Environment plays a significant role in the students' academic results. To ensure continued learning growth, it is crucial that students try out new study methods.
What should you do?
Student needs to understand it is difficult to concentrate in a room full of distractions. But what we consider as ideal study environment may not be model study environment for you. You may not like studying in a confined or quiet environment, but you definitely want to make sure your study environment supports learning methods and helps you concentrate. Moreover, you may want to make sure you are not suffering from any physical discomfort like a pain in back or any other body parts while studying which may result in serious physical problems. It is advised that you choose an area that is well-lit. In this context, studying in library basement would be a good idea.
7. Ditch complex words and sentence
Most of the students believe that writing convoluted sentences reflect their scholarly knowledge. In addition, they also presume complex words add quality to the content. But in reality, none of this really matter if you just answered the prompt properly. However, the purpose of writing is to make your readers understand your thoughts. If you readers struggle to understand or follow the flow of writing, the writing purpose would not be served. It makes the readers wonder whether the writer understands what he or she means to say.
What should you do?
It is advised to simplify your sentences and make it short while keeping the essence of the sentence. Therefore, it becomes easier for you to read and understand. Usage of active voice is preferable in academic writing because it is easier to follow. But that does not mean you cannot use passive voice. The idea is to give preference to active sentences over passive sentences.
8. Don't push yourself too hard
To get satisfactory marks, students try everything they can. They try too hard to impress their examiner. It is OK to make your best effort, but when strategies are not working, you need to rethink those strategies. Your writing does not have to be of Shakespearean quality. A decent essay written to answer the question without any structural and conceptual mistake can score high.
What should you do?
There is an old saying, 'The only thing that is constant is change'. Yes everything changes, stability actually does not exist. There are things that are beyond your immediate control like getting marks. You only can try. Going for perfection can leave you to achieve less than you aimed for. There is a way you can practice; not trying to visualize yourself as a person who has all qualities you aspire to have in the material world. The purpose is to adjust with your present conditions and take initiative according to that. You need to believe that change is possible.
9. Have someone to edit essay
We understand students have little time left when they have to submit the essay. Therefore, they ignore the vital part of essay writing that is editing. You cannot imagine how many spelling mistakes, grammar errors, convoluted sentences you would find in your copy while editing and proofreading. There is always a scope of improvement in writing, and editing is the only way to do it. So it is worth taking fifteen minutes out for editing just to make sure the structure and wording are as good as it can be.
What should you do?
If you have time in hand, rest your essay for some time and then start the editing process. This will give you fresh eyes to approach the task. Start by looking at the structure. Then assess written sentences whether they are too long or too short. Avoid overly complicated language. Also, check if you repeated any idea and words in your copy and immediately get rid of it. Do not completely rely on spell check because the software can miss a typographical error. Concentrate on omitting irrelevant and unnecessary words. Watch out for punctuation, commas, exclamation mark, semi-colon, etc.
At the end of the day, being a student, you are responsible for improving your score in essay writing. It is not a piece of a puzzle that you have to solve. It is just an academic task reflecting your knowledge and personality. We hope the above-mentioned tips will help you in the future while writing an essay.
How MyAssignmenthelp.com assists you in writing a quality essay?
Writing an essay is more daunting than it seems. But many students still don't rely on online academic writing services because they struggle to find authentic company. MyAssignmenthelp.com provides you the perfect solution to your problem in the form of essay writing help. If you are worried about authenticity and reliability, you need to see our past record. MyAssignmenthelp.com is one of the most popular companies in the world. We have a pool of customers who rely on us with their academic fate. And MyAssignmenthelp.com never happens to fail its customers.
We boast a pool of 3000+ experts dedicated to providing assignment help services. As we receive the highest request for essay writing, we clearly concentrate on providing top quality assignment help to students around the world. Our essay writing services cover 100+ disciplines/subjects. This means no matter what subject you are dealing with, you will always find a solution to your academic problem at MyAssignmenthelp.com.
Unparallel Guarantees by MyAssignmenthelp.com
• Timely Delivery
Our essay experts are trained to deliver the task within given deadline so that you get enough time to check the solution and submit it before the deadline.
• Handled by Experts
Each request is handled by its respective expert who has acquired a highest degree in their area of interest.
• Best Price in the Market
We have kept our prices minimal so that students struggling with their essay writing can easily avail expert essay help services. Our prices are student-friendly and would not burn a hole in your pocket like other writing service providers.
• Authentic Content
Our experts write each solution from scratch while using authentic resources. At the end, what customers receive is high-quality plagiarism-free content which helps the students to acquire higher grades.
• Unlimited Revisions
Whenever you wish to have any change made in your assignment, you only have to send the request for the revision. Our writers will be responsible for correcting the copy within 24-48 hours.
It is time to place an order with us. Find the order form displayed online and fill out the necessary information in order to receive quality essay writing help in a timely manner.
Was this article helpful?