Save Time & improve Grade
Just share requirement and get customized Solution.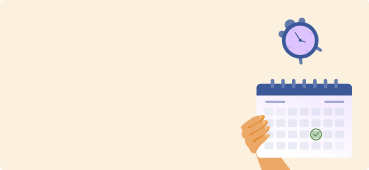 A Comprehensive Guide to Education Loans for International Students in USA
Mark
28 December,2016
The land where the glorious American Dream comes to life, USA, is an attractive destination not just in terms of tourism or career advancement, but in terms of higher education as well. From the colonial environments of Boston and the Ivy League colleges that inspire intellectualism and free thinking, to the golden coasts of California that enclose famous universities of USA such as Stanford and UCLA, infusing a spirit of adventure in its students – USA can offer the best in terms of education and all-round development. But student life in the glamorous home of Hollywood comes at a price – a hefty one at that. International student loans are the only way out, and these can be fairly complex to understand. Fortunately, our all-encompassing guide on international student's loan in the US can be of invaluable help.
The Education Loan Scenario in USA
International students in the US do not qualify for federal loans (those offered by the government), but they can avail of private education loans to pursue higher studies in the country, provided they fulfill certain requirements. The good thing about these loans is that they have low-interest rates, are flexible and offer enough amount of money that can cover your entire education expenses.
Eligibility Criteria for International Student Loan in the US
If you wish to apply for a loan, you must fulfill all of these following requirements -
• You should enroll yourself for every semester in a college before applying for a loan
• You should be a non-citizen permanent resident student of the US who is currently attending a US university or college that is eligible. You must be a creditworthy student with good academic scores and record for responsible conduct
• You should have an endorser or cosigner, who is a creditworthy and socially responsible citizen of the US. He/she can either be a permanent or a national citizen of the country. He should also meet the all the eligibility criteria set by the loan offering organization
• You must also be in possession of an F1, J1, F2 or J2 exchange visitor or student visa. Lenders can even ask you to present a legitimate US social security number if you wish to apply for an alternative loan.
Finding the cosigner can prove to be the toughest task, which is why you must apply for Federal Assistance before you think of taking a loan. Your cosigner will be under legal obligation to repay the loan amount should you fail to pay it within the specified deadline. You have the choice of picking your cosigner from among your friends or relatives who are legal residents of the US.
Types of Student Loan Available for International Students in the US
As an international student, you can make your choice from among various types of loans offered in the US. These loans have been specifically designed for international students.
• Short-term loan — A short-term loan can be defined as one that you have to pay back within a year. This type of loan can also be termed as emergency financial aid. You can avail of a short-term loan in case of dire circumstances, such as temporary problems in obtaining cash due to financial troubles at home. There's a particular edibility criterion for this type of loan too, which varies from university to university. You must meet these requirements at all costs, or you will not be considered suitable for this type of a loan. However, there are certain common rules, which are –
• You have to be enrolled as a current undergraduate or graduate student with the university
• You must have the necessary grades in class specified by the university
• You do not have any previous short-term loan that needs repayment
• You have a good repayment record, including paying your fee on time and do not have any financial obligations to the institution regarding fines, etc.
• You are physically available to sign the necessary documents if and when the loan is granted.
The amount of money that'll be granted to you as a part of a short-term loan can be a variable, depending on the university you are a part of. Some colleges can such as UC Davis in California offer up to $1500, while others such as Washington University offer as high amounts as $2500 for undergraduate students and $3200 for professional or graduate students.
Of note - It is important to keep in mind you can only get one short-term student loan in any quarter of your academic course. You must also carry your ID proofs when you're signing the documents to avail your loan.
How to Apply for a Short-term Loan: To apply for a short-term loan, you have to contact the financial department of your college. There you'd be given an application form as well as a Promissory Note. This Promissory Note is of utmost importance, and you must read it very carefully. You'll find the terms and conditions for a short-term loan stated in this note. You must bring the filled-up forms back to the cashier, who will then generate registration fee schedule after your loan has been approved. You must know that in most colleges, short-term loans are given on a first come, first serve basis due to limited funds. Contact your authorities if you have any other queries.
• Long-term Loans — The difference between long-term and short-term loans lies in the duration of repayment. You can pay your long-term loan only if you have graduated from your university. The purpose of this kind of loan is to help you cover the expenses you incur during the entire course of your program at the university you are a part of. Since you are an international student, you already know you do not qualify for a federal loan. However, private loans are as good as any, and there are several organizations in the US that offer good deals on student loans. While your food and lodging can come under the purview of your long-term loan, expenses such as traveling for a vacation or car payments, etc. are not a part of it.
• The eligibility criteria for long-term loans have already been mentioned above. The only thing is that the cosigner you choose must be above 18 years of age and should not be your spouse.
• As for the amount that can be granted to you under this loan, you can expect a sum of $500 to $3500 per annum. Again, this number can vary with a different bank and it may or may not cover your food and lodging expenses. In fact, you have the choice to forego these expenses if you take a loan from a private bank. In that case, the bank will be paying just your university fee and nothing more.
How to apply for a Long-term Loan: You should start considering your options as soon as you've started with the paperwork for your chosen university. You'll have to perform a thorough research of the lending organizations in the US to know which banks cover the educational institution of your choice. Keep your budget in mind when applying for a long-term loan. There are quite a few loan options available with different banks, and you should base your decision on the rates of interest as well as the duration of the loan put forward by these banks. You can even make use of online tools to compare the deals offered by lenders and then make your decision and apply online. If you need further assistance, get in touch with your school as well as the banks you've narrowed down for your loan.
List of Top 10 Private College Loans Offered By Leading Banks in USA
Now that quite a few concepts regarding international student loan in the US are clear to you, let's take a look at some of the best loan deals you can squeeze out of the private lenders that provide loans to students like you.
But before we do, keep in mind the interest rates offered by these institutions before you go pay the penalty shopping. This is because unlike federal loans where the interest rates are fixed for life, lenders offer both fixed and variable interest rates, which can make a huge difference in the end amount you pay.
These banks are known to be the leading lenders in the country for international students.
1. College Ave Student Loans
The fixed interest rate on their loans can sway in between 4.99% to 11.24%. As for the variable interest rate, that hovers somewhere between 2.20% to 9.29%. The borrower protection you get from them extends to the deferring of the payment when you're in school as well as forbearance for financial hardship. As far as your eligibility is concerned, either you or your cosigner needs to have a credit score of mid-600s, and the borrowing party should have an income of at least $35000 per year. $2000 is the minimum loan amount at College Ave, while the maximum is a 100% of your school fee, not counting other related costs. As for the term of the loan, it is 8, 10, 12 and/or 15 years.
Advantages - Cosigners can get a release once they are done making 24 consecutive payments on time that are inclusive of the principal as well as the interest. You don't have to pay an origination fee, and you even get four different options for repayment.
2. Citizens Bank
At Citizens Bank, the eligibility criteria are very simple. You can get an undergrad, graduation or parents loan, and you need to have is good credit or have a cosigner who does. The rates of interest are as follows: fixed is 5.25% to 11.75%, and the variable one is 2.52% to 9.52%. You have the option to defer your payment or to pay just the interest while you're still studying in school. While the minimum amount for each type of loan is fixed at $1000, the maximum amount presents a variation. For undergraduates, the maximum amount is $90,000, from graduates, it is $110,000, for dental and medical students it is $170,000, and for students of law and business schools, the amount is $130,000. The terms for repayment are 5 years, 10 years or 15 years.
Advantages - If you choose Citizens Bank and meet all the eligibility criteria, your cosigner can get a release after paying monthly for 36 consecutive months.
3. iHelp
iHelp doesn't have a fixed rate of interest, only a variable one (3.18% to 8.71%), which many students can consider to be a drawback. Even then, the interest rates are not very high though the eligibility criteria are really strict. To get a loan from iHelp, you have to have an annual income of minimum $18,000 for the last two years, a clean credit history for the last three years, and a debt to income ratio of less than 45%.
Advantages - The borrower protection that you get from iHelp include the payment of the interest only when you're in college and the deferment of the overall payment, forbearance for financial hardships and the added benefit of paying the interest only for 24 months after your loan enters repayment.
4. CommonBond
This loan is exclusively for MBA students only so steer clear of it if you plan to pursue other courses. Surprisingly, being an MBA student is also the only eligibility criterion for this loan. This loan offers a 10-year fixed interest rate of 6.23% and 15-year variable interest rate of 6.72%. You can defer your payments when you're in school, and you also get forbearance for financial hardships. There's no minimum loan amount as CommonBond. However, the maximum can go up to 100% of your university fee, but there's a limit of $110,000 each year.
Advantages - You get two options for repayment, and you do not have to pay a penalty if you repay before time.
5. Rhode Island Student Loan Authority (RISLA)
Lastly, we have RISLA on the list with its fixed interest rate of 3.99% to 5.93%. The eligibility criterion is a bit narrow though as your cosigner has to be a Rhode Island resident or you have to be a student of any of the schools in Rhode Island. Graduates, as well as undergraduates, can avail of this loan. Besides, you get the option of deferring your payments and you can have an income-based repayment program that'll make it easier for you to repay the loan. The minimum loan amount at RISLA is $1500 while the maximum is $40,000. The term for repayment is 10 or 15 years.
Advantages - You get a forgiveness amounting to $2000 if you complete your internship. You also don't have numerous fees such as guarantee, origination or disbursement fee. There's no penalty for repayment either, and you have the bonus of opting for a repayment program that is based on your income.
6. Commerce Bank
You can avail undergrad as well as graduate student loans from Commerce Bank. The minimum amount that you can squeeze out of them is $1000, and the maximum is 100% of your school fees sans other expenses. The terms for the loans they offer vary from 5 to 15 years. For undergraduate students the rates of interest are - 5.74% to 11.85% (fixed) and 2.50% to 9.59% (variable). On the other hand, rates for graduates are - 5.74% to 8.56% (fixed) and 2.50% to 7.51% (variable).
Advantages - You don't have to pay any origination fee, and you have three repayment options to choose from. You can either pay $25 every month or just the interest, or you can defer your payments till you graduate.
7. Bank of North Dakota
The minimum loan amount at Bank of North Dakota is $500 while the maximum can go as high as $50,000. Types of loans available are graduate and undergraduate student loans and the rates on these are 4.71% (fixed) and 2.13% (variable). The follow a standard 10-year term within which you have to repay the loan. Although you also have the option of extending the term to 25 years if you have taken a loan of $30,000 or any amount higher than that. To be eligible for this loan, though, you have to be a student of a North Dakota college, but you can be either a graduate or an undergraduate.
Advantages - You get a grace period of 6 months if you opt for their loan. Plus, if you autopay, you get a 0.25% reduction in point rate. They offer plenty of repayment options too.
8. CU Student Choice
You can get graduate and undergraduate loans all around the country from this lender. Their interest rates are not specified due to their nationwide approach and depend on the credit unions that carry out these loans. For this reason, even the term is not specified and is dependent on the credit union. The minimum loan amount is the standard $1000, and the maximum is 100% of the cost of attendance specified by your school. To be eligible for this loan, you have to hold the membership of the credit union that funds your loan. But the good thing is almost 2000 American schools and colleges are covered by them.
Advantages - The benefits of a CU Student Choice loan are many. The interest rates are highly competitive, and you don't have to worry about paying prepayment, origination or application fee.
9. Finance Authority of Maine (FAME)
To get a loan from FAME, you have to be a student pursuing your higher education in Maine. The interest rates over here are slightly complex and are based on the repayment term you opt for. For a 10-year term, the fixed rate is 6.37%, while for a 15-year term it is 7.38%.You can get a minimum loan of $1000 and the maximum amount would the entire cost of your attendance certified by your college.
Advantages - Zero application fee and repayment penalty make this one an attractive option. You get a grace period of six months too with this loan.
10. Discover Student Loans
Last on our list is Discover Student Loans. Offered by the Discover Bank, the loans offered by them cover 100% of your education expenses with a base loan starting at $1000. You can get graduate and undergraduate loans, law school loans, BAR exam loans, etc. The cost of lodging, books, and even tuition is covered by them, so you don't have to worry much. The loan terms are 15 years for undergraduates and 20 years for graduates respectively. As for the interest rates, you can expect fixed rates of 6.24% to 11.99% and variable rates of 3.49% to 10.49%. Those seeking a degree or already enrolled in an associate's or bachelor's degree program can apply.
Advantages - If you secure good grades in class, you get 1% cash reward from the bank. You also get two repayment options out which you can choose according to your convenience.
There are plenty of other loans and banks at your disposal too such as Sallie Mae, South Carolina Student Loan, Regions Bank, PNC, etc., and you can make your choice among any one of them.
Terms of Repayment - Choosing a Repayment Plan and Sticking to it
If you thought taking a loan was difficult, paying it back is even more of a daunting task. You have to consider a few things before you decide on you repayment plan and you also have to bear in mind that both short-term and long-term loans follow different repayment procedures. First, we'll discuss the terms of repayment of a short-term loan and then move on to long-term loans.
Short-term Loans
There's something you should know - even if you decide to leave the course midway, you are still entitled to pay your short-term loan. Other points to remember include-
• If you cancel any of your classes or pay for them on your own or with the help of other funds, you are still liable to the service charge
• The due date of the repayment of your loan will be mentioned in the Promissory Note, and you have to stick to it
• You have the option to make online repayment of your loan
• Should you make an offline repayment, you must do so within the office hours of the university and deposit the money at the cashier's office of your university
• Failing to pay on time can force your college or university to refer your account to a collection agency, which reflects poorly on your credit record.
To repay your short-term loan, you can make use of financial aid, ask your parents or take up a part-time job either at the campus or outside. Also, make sure to keep all loan payment receipts you have safely. You may require them if you wish to take another loan in the future.
Long-term Loans
For long-term loans, you will have to first calculate the amount to you to the creditor or the lending institution. Once you know the exact amount, you will be able to decide how to plan out your repayments. Banks offer several repayment plans depending on the loan you take. Here are the various repayment plans you can choose from -
• Standard Repayment
In this plan, you are required to make fixed payments each month for up to ten years. The duration of the term can vary according to the amount of loan you've taken.
• Immediate Repayment
In the immediate repayment plan, you are required to pay the full principal amount along with interest as soon as your loan is issued and granted.
• Extended Repayment
Similar in nature to the standard repayment, in this plan your repayment term can extend from a total of 12 to 30 years, varying on the basis of your loan amount. The best thing about this plan is that amount for each payment is reduced. But on the other side, it increases your total payable amount.
• Full Deferral
If you opt for this, you'll be allowed to defer your interest payment till 6 months after you graduate. But you have to maintain a full-time status to do that. You have the option to defer loan repayment for a total of 4 years.
• Graduated Repayment
You can pay off your loan within 12 to 30 years if you pick this plan. But be careful, although you may start off with small sized payments in this plan, the amount will take an upward swing every two years.
• Interest Only
As international students, you can decide to pay only the interest while you're studying in an American university. You'll have to pay the interest for each of the four years of your course and can pay the principal within 45 days of your graduation or when leave your course and start earning part-time through some side jobs.
• Income-Contingent Repayment
This income plan's repayment strategies are based on your income, and as your income increases or decreases each year, so does your repayment amount. However, this calculation is carried out on the basis of your loan amount. But you can only go for this plan if you are a direct loan borrower. The term would be of 25 years, and after the term is over, you'll have to pay the remaining balance in adherence to the current tax laws as the balance will be taxable.
After you're done selecting a payment plan among these, contact your loan provider and ask them if you have any doubts. All your checks will be going to them, so it's best to stay in touch and keep yourself updated. Be sure to stick to the budget you make to fit in your loan payments. Also, prioritize these payments so that you can get the burden off your head sooner.
This was your complete guide on international student loans in the US. We hope it helped you out and cleared the air on any confusion you may have had before.
Forgot about your Assignments while sorting the Loan Dilemma? Take help from MyAssignmenthelp.com
In a bid to sort out the loan issues you were facing, you almost forgot all about your assignment since you didn't have the time. But that's no cause to worry; at least not when MyAssignmenthelp.com is at your service. One click on our homepage, and you'll find customized solutions to your assignment needs. You just need to upload your assignment requirements and place an order with us. Once that's over, one of our best writers from among the 3000+ Ph.D. writers we have will get started on your assignment. Our prices are affordable and provide services for over 100 subjects. We also possess all the skills needed to produce a quality and plagiarism-free paper. Call us on +66261003843 if you want to know more.
Was this article helpful?