Save Time & improve Grade
Just share requirement and get customized Solution.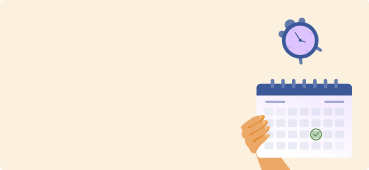 A Critical Study on the Differences between Master's and Undergraduate Dissertations
Mark
17 July,2017
Dissertation Writing is undoubtedly one of the most vital things to be considered when it comes to higher studies. Coming up with a proper dissertation requires utmost concentration. Good grip of the knowledge is required to cover the topic and a thorough understanding of the context the particular student will be dealing with. Without ensuring these points, one cannot expect to present a flawless dissertation work. However, it is to be noted that a dissertation is quite different from an academic essay dealing with regular subjects. In case of a dissertation, the student is required to follow the format and implement every necessary point with precision. A dissertation is not a school essay, but it is a different kind of explanative paper that the students are required to frame meticulously.
Well, there are students who would like to learn about the differences between a master's dissertation and an undergraduate dissertation. You might think that dissertation is already a category and why should there be any differences further? To explain this matter, it is to be mentioned that differences tend to appear when the academic levels come into discussion. There are certain attributes and features of dissertation work that separates a master's dissertation from undergraduate dissertation.
It is to be noted that the proposal requirements for the master's dissertation and undergraduate dissertations are different from each other. In case of an undergraduate dissertation, the proposals are not required at times. On the other hand, the proposal requirement for a master's level dissertation is more factual, insightful and detailed. It goes without saying that a student pursuing master's degree is certainly required to come up with an in-depth knowledge and other details that can be added in the dissertation in order to make the paper look perfect.
Do take note of the fact that the chapter requirements for both master's level and undergraduate level dissertation are more or less the same. Both master level dissertation and undergraduate dissertation follow formats that include abstract introduction, data analysis and factual citation, literary review, methodological description and conclusion. Although the formats are same, the subject or the topic concerned won't be the same for sure. A student pursuing an undergraduate degree might require preparing his/her dissertation on a subject or a topic that is completely different from the one that is required to be drafted by a student pursuing his/her master' degree.
As far as the writing requirements are concerned, these are somewhat similar. However, it is to be noted that a dissertation meant for master's level will require the student to include more in-depth data and relevant points of discussion. So, a slight differentiation might appear when the style of writing and other academic details will come into consideration. Nevertheless, the sincerity of the student should remain the same because writing a dissertation should be taken seriously, otherwise minute errors and technical loopholes might affect your academic grades in the long run.
Talking of the dissertation length, a master's level dissertation is generally lengthy than that of an undergraduate dissertation work. Students pursuing higher studies are obviously required to make an in-depth research and include every necessary point.
Coming to the context of dissertation instructions and other academic guidelines, an undergraduate level dissertation will certainly consists of easier instructions as compared to that of a master level dissertation paper. The instructions in case of a master's level dissertation demand more perfection, and the students are required to follow the given guidelines thoroughly. Although same goes for the undergraduate student, the instructions might seem to be less demanding.
You may also find a significant difference when it comes to the matter of word count for masters and undergraduate level dissertation matter. A master's level dissertation will demand more word count as compared to that of an undergraduate level dissertation paper. As far as the originality of content is concerned, a master's level dissertation paper demands more originality and a thorough research on the topic concerned. The postgraduate students should invest enough time in searching for every relevant and helpful detail required to draft the dissertation with exactness. If you are a student pursuing master's degree, then consider being more cautious and technically accurate while writing dissertation paper. Even a slightest mistake can make things difficult for you to score a decent grade in your academics. However, the undergraduate students should also pay equal attention while writing a dissertation paper. Any kind of negligence is certainly not acceptable if you are writing dissertations.
However, irrespective of the level of dissertation you are drafting as per your academic requirement and standard, a student should always consider writing a dissertation carefully, by including every single detail and useful information that are asked for. Every academic project is important, and one should never neglect the importance of drafting those projects with utmost attention and sincerity.
| | | |
| --- | --- | --- |
| Dissertation Elements | Undergraduate Dissertation | Master's Dissertation |
| Proposal | At times, proposal is not required for undergraduate dissertation | Proposal is certainly a crucial part, and this might include an in-depth detail |
| Research | Careful analysis required | Much more in-depth analysis and research needed |
| Length | Comparatively shorter | Longer dissertation length |
| Instructions | Less complex instructions and guidelines | Instructions are more demanding and strict. |
Looking for experts to draft insightful dissertations for both Master's and undergraduate level? Get in touch with MyAssignmenthelp.com and secure top grades
Students are no longer required to survive those sleepless nights in anticipation and helplessness. MyAssignmenthelp.com is here to provide you with amazing dissertation works, exclusively written by highly qualified and able PhD writers. Well, one can hire native writers as well. We have that option available too. If you want to score good marks, then submitting reluctantly drafted dissertation paper won't help you in the long run. You can always seek help from some of the finest academic experts working with us. They have been drafting flawless academic dissertations for years. So, a combination of experience and knowledge will never let your project suffer in the long run.
We offer a wide range of subjects and dissertation topics for the potential students which include English, History, Geography, Science, Mathematics, Economics, Management, Biotechnology, Architecture, Biology, statistics, humanities, engineering, auditing, finance and more. Potential pupils in search of expert assignment writing help in any of these subjects feel free to contact us today and receive brilliantly framed and revised dissertations within the given deadline.
Apart from dissertations, MyAssignmenthelp.com offers other academic writing services as well. The services offered include coursework, essays, homework, and research, thesis, CDR and other academic writing help that can bring forth an impressive result. If you prefer prompt academic writing services, then we can provide you with the best solution in this matter. If you are in a hurry to finish your assignment at the earliest then let us know about it. Our academic experts would hardly take a day to write the paper and submit it to you directly at the student mailbox. We take the entire responsibility of drafting the academic paper and submitting it with absolute precision.
If you are looking for affordable services or a company that can offer you the best market price, then working with us will always be helpful. It is really easy to get in touch with our executives. A simple phone call can solve the purpose. We also the facilities of live chat and free SMS updates available here. Our associates will keep you updated regarding the service status from time to time. Thus, submitting your academic project shall no longer be a worrying factor, as long as MyAssignmenthelp.com is here.
Was this article helpful?