Save Time & improve Grade
Just share requirement and get customized Solution.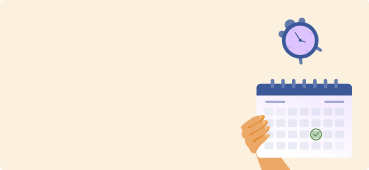 A Useful Guide On How To Write A Case Study On Risk Of Wal-Mart's Merger
Mark
28 November,2016
Let's suppose you're the owner of a big multinational company, and after careful consideration, you've come to the conclusion that you want to merge your company with another. You've discussed this decision with your board members, you've scrutinized the market down to the minutest details, and you've also taken the commercial laws of your country into account. All in all, it seems like a sound decision as it has checked all the right boxes.
But the bad news is: despite all your cautious planning, there are certain risks involved in mergers and acquisitions that cannot be ignored. So, you need to make a list of these risks and then decide if the risks are worth the benefits.
And that's exactly what you need to do for your case study on the risk of Wal-Mart's merger: make a list of the possible risks. But that's not all. There are many more details that need your attention. In this blog, we've discussed the ways in which you can craft a brilliant case study on the risk of Wal-Mart's mergers.
1. Start doing your Research Now
And by 'now,' we mean NOW, as soon as you're done reading this blog. You will have to cover a lot of groundwork if you really want this case study of yours to be of high quality. This means interviewing experts, reading up on countless news articles and researching about all the possible risks that can arise when a commercial organization decides to take over another. The internet, the library and your list of contacts can be excellent starting points for your research. Be sure to take down prompt notes for all the information you gather so that you don't lose out on it.
2. Write a detailed yet Concise Introduction
Done with all your research? Good. Now don't waste more time and get down straight to writing. A great introduction to your assignment is the key to better than ever before grades. The elements of an ideal introduction are made up of a hook or attention grabber, something that just entrances your audience and captivates their imagination. This can be a quote, an anecdote, or a shocking research. It should also contain a thesis statement at the end and connecting sentences that help create an undisturbed flow in your paper. A little bit of background information on your topic will also do good to your introduction.
We've written down a sample introduction for you -
"How do you make money? Spinoffs, split-ups, liquidations, mergers and acquisitions" - Mario Gabelli
This quote perfectly sums up the importance of mergers and acquisitions for a business firm. Mergers and acquisitions are what help organizations to expand their base as well as their profits. The concept of mergers and acquisitions (commonly referred to as M&A) can be defined as the consolidation of different assets or companies to form a single entity. Recently, the American giant retail chain, Wal-Mart, acquired the ecommerce startup Jet.com. The move cost Wal-Mart a total of US$ 3.3 billion- out of which the company paid US$ 300 million in its stocks and the remaining US$ 3 billion in cash. While on the surface the move seems in favor of Wal-Mart, there are certain risks associated with it that can prove to be a big challenge for the retail chain when the acquisition rolls out. This case study seeks to discuss these challenges or risks as they can be termed, along with the possible solutions to them."
3. Move on to the Next Section - Present the Case
A word of advice before we start- keep your language formal. Use all the necessary commercial terms and be confident.
Okay so now let's get started on what to include in this section of your case study. Here you'll be presenting the risk that Wal-Mart incurs due to its merger with Jet.com. You'll have to present the details, and clear subheads for each risk are mandatory since they can help your assessor to easily understand, which pointers have been mentioned by you. You can support these risks with your personal views as well. Keep all the references handy for this section, otherwise, whatever you write will be considered plagiarized. Make this section data-rich too if possible.
We've composed the risks section for you to get an idea of -
The risks that this acquisition poses for Wal-Mart are not that apparent at the surface. They run deep and can prove to be problematic for the organization if not recognized and handled in time. For convenient reading, I have divided these risks into various categories with giveaway subheads that give a clear idea of these said risks.
The risks are as follows -
Loss of jobs for native employees
The biggest risk is the layoffs both Jet.com as well as Wal-Mart will have to go through due to this M&A. These losses can severely affect the families who have to face the brunt of it. Also, the job outsourcing policy that most multinational firms follow can lead to lesser number of jobs for the natives. Besides, with this acquisition, all the businesses that were associated with Jet.com, too, run the risk of being out of work, thereby leading to a decrease in the local production.
The difference of culture between the two organizations
KPMG, a Big-Four accounting firm, found out 83% of mergers that take place were unable to increase shareholder returns. While the reasons behind this happening are many, the primary one is a difference of culture between both the organizations. If we were to apply this to the situation of Wal-Mart and Jet.com, the culture between the two is vastly different. Since Jet.com is an upcoming start-up, it wants to expand its customer base at the expense of profits. On the other hand, Wal-Mart cares more about the money it rakes in as well as increasing its earnings-per-share. Although initially, Wal-Mart had the same policy, that of expanding its customer base, since last year it has shifted its focus to garnering more profits than revenue.
The risk for Jet.com
The risk for Jet.com is particularly high because history, as well as research, shows that big companies with a traditional outlook usually end up stifling the young and aggressive startups. This can happen if Wal-Mart fails to create a reward system as well as a culture that will be appealing to the employees of Jet.com. The inability to do this can lead to the murder of Jet.com's innovation, which inevitably won't help in Wal-Mart's expansion in the ecommerce field.
The risk for Wal-Mart
Wal-Mart, and consequently, Jet.com can lose customer base if Wal-Mart tries to implement cost-cutting measures in favor of profits. This would mean that the acquisition was a failure, which would result in a financial loss, albeit a small one. However, Wal-Mart will also have to take into account additional costs of Jet.com's future decreasing margins as well as its distribution costs if the startup's margins come under the umbrella of Wal-Mart's revenue.
Additional risks - Security risks
It is quite possible for two companies to have different security procedures and policies and Wal-Mart and Jet.com are no different. Both the companies' policies regarding various aspects of security such as physical, data, application, network, architectural and other policies such as compliance and standards, etc. vary to a certain extent, which can lead to clashes between the two.
Thus we can safely say that the acquisition of Jet.com was probably the easy part. The true test of this merger would be the seamless integration of the two companies. In the next part of this case study, we'll be taking a look at the recommendations that can help reducing the above risks.
4. Resolving the Case - Presenting Solutions to the Risks Presented
Before you get the conclusion, you have to make your way through the fourth section of your case study, which is known as the 'recommendations' section. Here, you list down all the possible ways through which the risks presented in the above section can be either eliminated or at the minimum, reduced..
We've prepared a sample for your convenience:
As we can observe from the discussion above, Wal-Mart's merger with Jet.com poses certain unavoidable risks, which need to be stemmed out if this merger is to be successful. Both companies would benefit by working together in a harmonious manner. The following are the recommendations that can help the Wal-Mart – Jet.com case.
Creating jobs for employees
Since Wal-Mart plans to expand through its acquisition of Jet.com, it should take the responsibility of creating new jobs for those employees that will be laid off, if any.
Creation of a conducive culture
Both companies should devise strategies to acclimatize themselves to each other's cultures, which can consequently help in the creation of an atmosphere as well as a culture that is conducive to the growth of both the organizations.
Creation of new security measures
Creating new security measures together can help greatly cut down potential threats such as loss of valuable data as well as commodities.
Thus, Wal-Mart and Jet.com should work together to make this merger a successful and profitable one for both the companies. Adopting certain measures in this regard can be of great help.
5. End the Case Study with a Brief and Lucid Conclusion
If you're unable, to sum up the key points of your case study in the conclusion, it can mean one of two things-
i) That your case study is still incomplete or lacking and that it requires more matter; or
ii) You lack the ability to express your ideas in a clear and conclusive manner. If the first one is your issue, do some research and add more matter. However, if the second one is your problem, we've got a ready sample for you that can help you write an impressive conclusion.
Here's how we have concluded our case study:
Wal-Mart's decision to merge with Jet.com was a wise one in many ways. Wal-Mart can finally get a push in the ecommerce sector with the help of Jet.com and can even stand a chance to provide neck-to-neck competition to its rival Amazon in the online shopping scene. However, this merger is fraught with certain risks that can be eliminated if both the companies work towards the achievement of that goal. All in all, time will tell if this merger proves to be a successful one for both Wal-Mart as well as Jet.com.
6. Referencing your Case Study
No assignment is ever over till you don't cite all the references you've taken. The same holds true for case studies. There are different types of referencing styles, and your professor may specify anyone of them for your assignment. Here are the five popular referencing styles so that you learn how to reference correctly.
• APA: This style is based on author and the date. These must be mentioned at all costs.
• Chicago: In this style, the author's name is mentioned in the footnote on each page. It can also be written in the endnote.
• Harvard: Harvard and APA styles are very much like. The only difference is that Harvard is common in UK and Australia, and the APA style is popular in the US.
• MLA: MLA, too, follows the author-date style and is a common sight in arts and humanities assignments.
• Vancouver: This form of citation is only limited to scientific and medical assignments and research papers
Now that you're at the end of your case study ensure that you proofread it thoroughly before you hand it over to your professor. This way you'd be able to eliminate any flaws your paper contains. Now pat yourself on the back. That's a job well done.
Want case Studies on Mergers and Acquisitions and more? Get in Touch with MyAssignmenthelp.com
As they say, when there's a will, there's a way. So don't fret if you can't do your case study. Just find another way to complete it. And what better way than by contacting MyAssignmenthelp.com? We have the most talented team of MBA writers who have all the knowledge coupled with an impeccable writing style. Our writers even carry out free revisions if you need any. What's more, each paper is written by them from scratch which enables us to guarantee the on-time delivery of unique and plagiarism-free content.
Was this article helpful?