Save Time & Excel Academics
Share your requirements & connect with top tutor !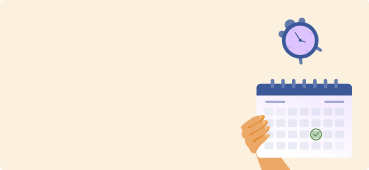 Attention Foreign Students in Australia! Pave the Way To Success With Assignment Help from Native Writers
Mark
18 May,2017
Bustling cities, green pastures, stunning coastal regions, Sydney-opera house and of course kangaroos are the things that come into our mind when we think of Australia. Isn't it? But do you know this vibrant country has much more to offer?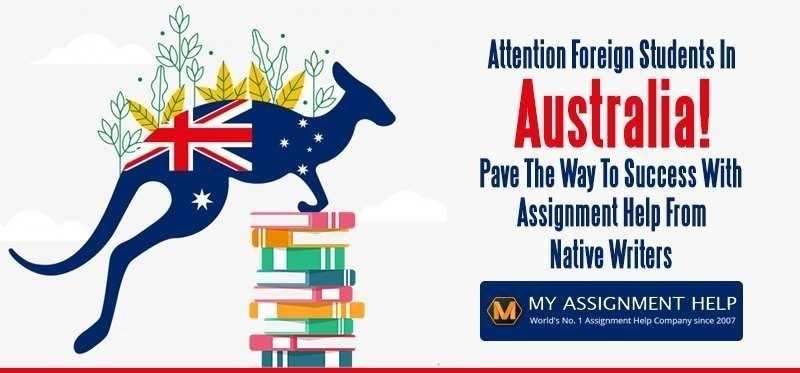 Eight of the world's top hundred universities are situated here.
Australia with its advanced and innovative education system attracts the third largest number of international students in the world after UK and US. According to the International Education Advisory Council, there will be 30% rise in the number of international students in Australia within next seven years. Factors that make Australia a prestigious study hub are worldwide acceptance of its higher education standards, quality of scientific research and unique teaching techniques. This is, however, only one side of the story. Another facet should be brought into light.
All the international students pursuing their academic degrees from Australian universities come across considerable challenges at initial stages. They find it quite hard to cope up with the academic life, culture and customs in Australia. The most prominent issue faced by the students from other countries studying in Australia is to prepare impeccable assignments and that too within given deadlines. This affects their academic grades.
So, if you are planning to pursue your study in Australia, look at the following factors that can be hindrance (implicitly or explicitly) in composing an assignment.
• Culture Shock
Well, every country has its own distinct culture and traditions. Initially, it is really tough for a student to get acquainted with the culture of a foreign land. Australia has a western culture. Students from UK, USA may not feel any difference. Almost every international student from Asian countries experiences culture shock. Depression, homesickness, disturbed sleep pattern are some of the consequences. As a result, they find it challenging to concentrate on their studies.
• Language Barrier
Mainly students from Asian countries face this issue. The reason is English is not their first language. All of them have qualified in IELTS but have lexical differences; Australian accent and colloquial terms trouble them a lot. They find it quite difficult to understand the assignment related instructions given by the professors. Students from UK and USA also face issues in understanding assignment related guidelines. The reason is they are not familiar with Australian Colloquial English.
• Different Education System
Each country has distinct education system. Australia is no exception. Students from other countries struggle to get acquainted with the Australian education system which encourages problem solving abilities, critical thinking and autonomous learning. Mainly students from Asian countries experience study shock. They are accustomed with ROTE learning system that is basically memorization. Australian education system is designed on the principles of laissez faire learning system in which students have to do lots of research and prepare assignments/projects.
• Completely New Teaching Techniques
Another problem that most international students encounter is to adopt the new teaching techniques. As an outcome, they spend most of their time struggling to understand what has been taught in the class. They also fail to comprehend all the assignment related guidelines mentioned by their professors. It deteriorates their academic performance.
• Multiple Academic Tasks
Australian education system is designed in such a way that students have to deal with multiple academic tasks. Initially, almost every student coming from other countries fail to manage all the tasks. They suffer from the dilemma whether to take preparation for upcoming semesters or complete all the pending tasks and assignments.
• Financial Crunches
It is the most common problem faced by international students studying in Australia. The reason is standard of living is quite high in Australia. Apart from that, Australian education system is expensive too. That is why many students coming from other countries do part-time jobs in order to survive. It's quite obvious that they miss lectures. They also do not get enough time to complete their assignments. They even miss deadlines. It affects their final grades.
What is the remedy?
Wait, do not panic. You must have heard of the axiom "every problem has a solution". Well, the best way out is to take assignment help from professionals. Thousands of assignment help services are there in Australia to lend students from other countries a helping hand. Here are some facts about such service providers.
1. These assignment help service providers aim to solve all the academic paper related issues of the international students. They provide any kind of assignment related support.
2. These writing help agencies provide round the clock assignment support. Their customer support executives remain 24x7 online for the convenience of the international students.
3. These companies hire native writers from countries like China, Indonesia, UK, USA and Canada who have pursued their studies in Australia to help international students. These experts can easily understand the assignment related problems faced by the students coming from other countries and help them accordingly.
4. These assignment writing companies provide their exclusive services at nominal rates so that every international student can avail help from them. They keep low profit margins.
How Experts Hired by Assignment Help Services in Australia assist International Students?
Assignment experts guide international students studying in Australia in the following manner.
• They make students from other countries understand all the assignment related rules and regulations imposed by Australian universities
• They help international students get acquainted with the Australian education system
• They provide model assignments from which students can get idea about the basic structure of an academic paper, writing styles, referencing formats, data analysis techniques, etc
• They teach international students how to conduct a research for writing an assignment
• They even assist students to comprehend complex assignment questions
• Most importantly, they help international students in each step of assignment writing starting from topic selection to editing the paper
• Students from other countries pursuing their studies in Australia can even get their assignments written by these experts.
What are the Benefits of Getting Assignment Help?
International students in Australia can get the following benefits by taking assignment help.
• Assignments contribute significantly to final grades. So, quality assignments have to be submitted to score well. If international students take assignment help, they are bound to submit impeccable academic papers. As an outcome, they will secure high grades
• Universities and colleges in Australia have international student welfare centers. These units arrange workshops and seminar to help students to get acquainted with Australian culture. If students from other countries buy assignments from experts, they can save time and attend these seminars and workshops
• International students who are involved in side jobs do not need worry about their assignments and concentrate on their work
• They can get some time to talk to their Australian friends as they do not need to spend hours after hours for assignments. It will help them overcome the language problem.
• So, nothing to panic, you can definitely apply for Australian universities as long as you are fine with taking assignment assistance from experts to complete your assignments. After all, Australia is famous for its highly-advanced education system. All the best!
MyAssignmenthelp.com – The Most Trusted Name for Assignment Help Service in Australia
We, at MyAssignmenthelp.com, have been providing top-notch assignment assistance to the students from other countries studying in Australia for over a decade. Some of our unique features that make us stand out in the crowd are:
• Top-Quality Solutions
We are known for providing top quality assignment solutions. We always maintain the quality that we have set. Our highly qualified experts compose the help materials from scratch. We boast a strict quality control team which makes sure that our writers produce informative content. All the reference materials undergo three stages of quality check.
• No Trace of Plagiarism
We are very strict about the plagiarism issue as submitting plagiarized paper is considered serious academic offense. We instruct our scholars to prepare 100 percent original assignment papers. We use genuine plagiarism detecting tools for checking all the solutions.
• On-time Delivery
We are very particular about the deadlines as well. Our writers complete drafting the assignment help materials before the deadlines. Our operation team ensures whether all the orders are submitted on the promised date. We understand the value of time.
• Customized Help from Qualified Writers
We know that each assignment has its own requirements. This is the reason why we always strive to customize our services as much as possible. Our highly proficient experts fulfill all the demands of our customers. We have the best assignment writers in the industry. We have a strict recruitment process. We consider the factors - knowledge, experience and skills - before hiring our scholars. All of our assignment experts hold either doctorate or master degree. They have pursued their academic degrees from eminent Australian universities. They are well-acquainted with all the assignment related rules and regulations imposed by top Australian universities including Monash University, Australian National University, University of Melbourne, etc.
We charge very less for our premium exclusive assignment writing services. We offer the best price in the industry. Students can get assignment help for all subjects from us. Most importantly, we provide unlimited revision facility. If our customers are not satisfied with any part of the solutions delivered by us, they can ask for revision too. Our experts are always available to modify the solutions according the requirements of our clients.