Save Time & Excel Academics
Share your requirements & connect with top tutor !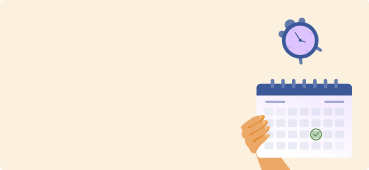 Assignment Writing tips for Students
Mark
02 December,2011
Assignment writing is important criteria for the students of all age group to get excellent grades in their academics. Writing home assignment is must for every student but the fact is that most of the get confused from getting lot of home assignment at the same time and therefore end up completing any of those within the deadlines. As a result it is necessary for the students to learn the common facts about writing homework assignments. Although there are various companies engaged in offering online assignments help service to support students in completing and submitting their home assignments in time and as per the guidelines given by their teachers.
Yet there are many students who want to do their assignments on their own. For those students who want help in their home assignments based on various different subjects and topics there are some tips. Following these will surely going to help them in coming up with the most impressive home assignments that too within limited time frame.
1. Make sure that a deep research is done prior in advance on the topic of assignment so that all the relevant information is right there in front of you.
2. Select the required data and information as per the demand of your topic and start making notes in order to avoid last minute issues hinder.
3. Once all the data is in front of you in the most organized manner, start writing and playing with the words. Be very choose with the words while writing home assignment as selection of single wrong word can change the meaning of entire sentence.
4. Divide the lengthy paragraphs into a small and simple sentences to avoid the unnecessary grammatical and punctuation. Don't use any of kind of abbreviation as everyone cannot understand the exact meaning of these abbreviations.
5. While writing home assignment make sure that all the paragraphs should grouped in such a sync manner that one can easy grip over what exactly you want to tell in your write up.
6. After completing the write up section the next thing you need to do is proof read the entire write up so that all the occurred errors can be eliminated at the time of making rough draft.
7. Once you are done will all these start writing the final draft of your home assignment as soon as possible so that the assignment writing can be done within a given time period.
No doubt that assignment writing is not that easy as it sounds and therefore students look for someone who can help with assignment completion task. There are many assignment helpers who want to give their assignment writing services to meet the increasing assignment help demand of the students. The choice is up to an individual which option they have to opt for to complete their assignments.