Save Time & improve Grade
Just share requirement and get customized Solution.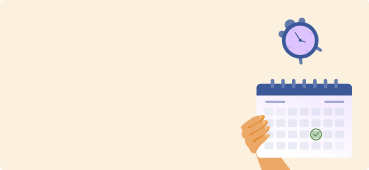 Australia's Education Dilemma: Revenue or Standard
Mark
04 June,2015
Confronted with two irreconcilable conditions, Australian education has now felt the needfor sorting out its preference on priority basis.
Condition one:With the international students contributing 17 percent of university revenues (two and three times of what national students pay in tuition's fees for same degree), they are much-needed source of income.
Condition two: Australian education system is flooded with facts depicting that increasing number of the international students is the probable reason of lowered academic standards in Australia.
Of course, it is a double bind.
These agitated situations have tormented the system for many years, but now it has become a burning issue that Australian system cannot hide.
How the situation became a two-edged sword?
Independent Corruption Against Commission (ICAC) of New South Wales, Australia, unraveled the fact that over the years ballooning revenues and political propagandas had blinded more serious issues that needed immediate response: overcrowded classrooms, questionable academic standards, cheating and even bribery and corruption in the educational system.
The example is right front of us.
Howard government guaranteed permanent foreign residency for international students with an Australian degree. The scheme spread like wildfire and institutes like Queensland set up high-rise city-based campuses. The students from Asian countries — mainly from Nepal, India and China — did not take much time to realize that they could win the title of 'permanent residence of Australia' in quicker and cheaper way by doing vocational certificate courses in hairdressing or cookery. The results were obvious.
Lectures and tutorials were filled with bursting crowd of overseas students (80 percent Mandarin speakers) who barely speak, write or read English. According to ICAC, this is a widespread public perception why academic standards in Australia are demeaning.
This perception has its own reasons for developing.
Only political manifestos did not spawn the lowered educational standards, it has its roots down to students' recruitment's process.
ICAC pointed out that the universities appoint agents to attract overseas students and this is where the rotting has started.
Agents get paid commission up to 20 percent of first year tuition fees (with annual tuition fees of business degrees ranging from $18.560 in regional institutes and at reputed university $35,000) of the students they recruit, revealed a former head of international education at Flinders University, Dean Forbes, who is working on a project of corruption in Education in Southern Asia with a group of researchers from Oxford University.
To get commissions, agents use fraudulent documents to prove that students had the capability to pass the admission test.
On the other hand, the staff at international student office recruits as many students (to get the commission) that university can accommodate because they know once the student is enrolled the weaknesses and abilities would be taken care by faculty.
When the question dangles on quality of system by attracting good students, study has found that international students pay at an average of $5000 per year (two times than domestic students). So participation of international students is the main revenue stream that universities cannot ignore.
How MyAssignmenthelp.com can help you to write best quality assignments?
MyAssignmenthelp.com, Australia's No. 1 assignment writing company, is committed to providing world class assignment help to students who are daunted by writing assignments. We have catered to innumerable students from Australia, UK and USA. They have appreciated our high quality service that consists of custom essay help, case study help, dissertation writing service, term-paper help, coursework help etc.
Place you order with us to get non-plagiarized, authentic and fully referenced help material on any complex subject at affordable price.
Was this article helpful?