Category:
Assignment help services
Mark
10 January,2022
A within-subject design is a form of experimental design where members are made to experience every treatment or condition. Here, the treatment refers to the various independent variables that are ...
Mark
15 November,2021
Leah Peters, a sociology student, learned about the use of taboo words the hard way. In the first year of college, she was struggling with the grades of her assignments. When she tried figuring ou...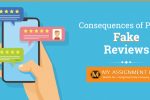 Emma Jones
10 May,2019
Online Identity (IDs): Legit or Fake False identification documents, or fake IDs, have been around for long sometimes. Having the proper identification allows you any number of privileges, from ob...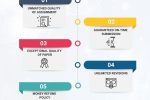 Mark
09 January,2015
Assignments test the skills and capabilities of the students. These days, due to an extremely busy schedule and increased burden of studies, it is impossible for students to complete all the assignme...