Category:
Biology Assignment Help
Mark
19 February,2022
Biology is an intriguing subject because of the complexity of living organisms. Prepare compelling presentations that emphasize the finest fascinating biology issues to encourage students t...
Mark
29 December,2021
Psychology is an exciting subject for students across the globe. While some students opt to pursue the subject in their higher education, some others try gathering general knowledge about the subject...
Mark
03 May,2019
What is enzyme? Enzymes are biological molecules (mainly proteins) produced by a living organism which act as catalysts in the body. It increases the rate of any chemical or biochemical reaction g...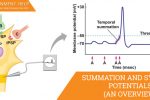 Georgia Taylor
01 May,2019
Did you know whenever we move any muscle of our body, thousands of electric impulses reach specific parts of our brain? These impulses are passed from one neuron to the next by a delicate sodium/pota...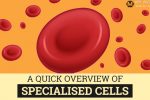 Oliver Smith
29 April,2019
The General Certificate of Secondary Education (GCSE) is an academic qualification pursued by pupils of secondary education in England, Wales and Northern Ireland. Students pursuing GCSE are often as...
Mark
07 July,2015
"How can I score A in my biology test?" Here are 15 ways to study smarter but not longer. Guess what? You have your answer here. Follow these exciting tips and you will soon stop worrying a...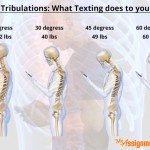 Mark
02 March,2015
Spine problems are widely misunderstood by doctors and patients alike. Doctors often do not agree on the causes of the spine problems, while patients often fail to comprehend the medical complication...
Mark
01 December,2014
A virus is a microorganism which invades living organisms and replicates inside their bodies, producing diseases. Beyond this limited physiological meaning, there are multiple levels of social and cu...
Mark
29 November,2014
On 1st of December, 2014, the world will observe the Global Aids Day in order to raise awareness about the treatment and prevention of the global pandemic, HIV/AIDS. It is estimated that 35 million p...
Mark
28 October,2014
Synopsis: In the hallowed portals of biomedicine, the name of Jonas Salk will forever remain etched. For, this Jewish-American physician and medical researcher successfully developed the first eff... Mark
08 March,2013
Biology is the study of life. It includes human beings, plants, bacteria, viruses etc. It tells us how this whole body of any of the species functions. This is a very vast subject includes many sub di...