Category:
Management Assignment Help
Mark
19 September,2016
A good manager will tell you that the union of leadership and management is absolutely vital for the growth and productivity of the employees of the company as well as the company itself. While these... Mark
12 December,2014
Financial proposal is a summary of cost or expenses for a project to be presented to a party of interest. It generally contains details of — The amount of money you need for the projectThe amoun... Mark
05 December,2014
Time management is perhaps the most vital technique that you need to master in order to achieve success in every sphere of life. In the present scenario of instant data sharing across the globe, stud...
Mark
04 December,2014
A marketing research report is a written statement prepared by the marketing team of a company which uses both quantifiable and non-quantifiable information to analyze the present market conditions o...
Mark
03 December,2014
For any service sector enterprise, service recovery is extremely important. It may be loosely defined as the process by which actions are taken by the company to bring a customer from a level of diss...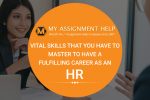 Mark
02 December,2014
Human resource professionals are the pillar of strength for any business. They are the mediators that work towards establishing a link between the company's resources (employees) and the authoritie... Mark
02 December,2014
Business and marketing students are well aware of telecommunications, internet and wireless technology and its effect on business. It is an obvious fact that the three internet giants — Google, App...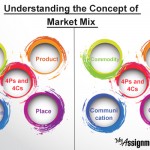 Mark
01 December,2014
One of the most potent tools of analysis to understand a product or a brand is the idea of market mix. It includes four important marketing concepts such as price, product promotion and place. In 199...
Mark
28 November,2014
In the discipline of business management, some of the key principles include the practices which are typically adopted by managers for the success of a business venture. Henry Fayol (1841-1925) and F...
Mark
26 November,2014
Despite several positive developments in recent years, the indigenous population of Australia continues to suffer from various social and economic maladies. Low levels of literacy among indigenous po...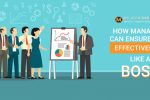 Mark
24 November,2014
The most important responsibility of every manager is to make his/her team the most effective. The effectiveness and productivity of the employees are directly related to the goals of the company. Ho...
Mark
01 November,2014
Corporate social responsibility or CSR is a self-regulating business model that allows a company to be socially accountable not only to itself but also to its stakeholders and the public. If that def...