Category:
Programming Assignment Help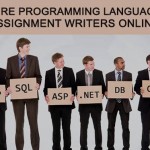 Mark
15 July,2017
Spending late nights in the library to complete assignments, falling asleep over another mug of coffee, discovering weird tricks to memorize intimidating programming formulas; this is the story of al...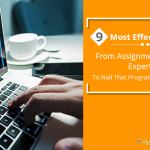 Mark
28 April,2017
It's been happening to you every now and then – you are nearing your programming assignment deadline and you don't have anything ready but an error message (hours of hard work going down the dr...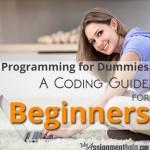 Mark
20 March,2015
Computer programming is a creative pathway through which you can express your ideas exploring the intellectual exercises of writing outstanding programs. Programming for Dummies illustrates the funct...
Mark
22 October,2011
Do you dread returning to class after every term? Do the new courses and the handbooks do nothing to excite that inner learner inside you? Do you fear having to lag behind the rest of the class, all t...