Category: Study Abroad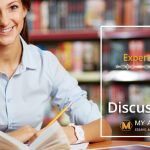 Ella Thompson
14 August,2017
Have you seen a coin? Of course, you have. You also know that the both the sides of a coin are quite different from each other yet they are a part of the one and the same whole. Well, discussion essa...
Mark
28 February,2016
'4 out of 5 college students either contemplate or attempt suicide' 'Suicide is the third leading cause of death among college students' '1 out of every 4 students suffers from some f...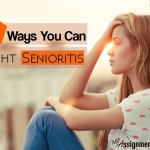 Mark
26 February,2016
'Senioritis' – It is a state of vulnerability that students feel in their last semester. It is the time when they feel demotivated towards their studies and only think about getting out of scho...
Mark
25 February,2016
The new academic session is here! You are excited about attending a fresh set of classes at your college. But you have a reason to worry too. Along with new classes comes another round of 'pocket-p...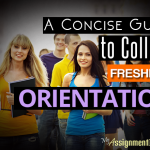 Mark
19 February,2016
Freshman orientation is always a scary term for the students. These days, it is often regarded as the official inception point of the college education. All colleges have their individual freshman or...
Mark
09 February,2016
The freshman year of college can be just as scary as it can be exciting. Students from different backgrounds arrive in a college with great expectations. The college dorm becomes the students' home... Mark
31 January,2016
You just received your acceptance letter. Congratulations! You have been accepted in the college of your dreams. But then the harsh reality dawns upon you. Tuition fees plus those extra expenses that ...
Mark
06 January,2016
Students usually complain that the excitement of joining college subsides owing to worries and anxieties about fees. Student loans are a helpful medium. Still many students are apprehensive about the...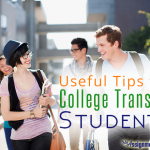 Mark
31 December,2015
Hundreds of students transfer between colleges every year. Transferring is always good if you are confident that your new institution is better equipped to meet your academic and social expectations....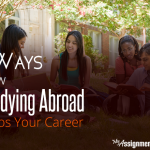 Mark
28 December,2015
Thanks to globalization, the world is changing rapidly and so is the professional spectrum. These days, students with international experience are highly recognized and valued in the job market. Inte...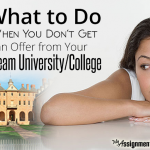 Mark
26 December,2015
It is always very hard to face rejection. Not receiving an offer from your first choice university, for which you have been waiting impatiently all these months, is obviously very disheartening. You ...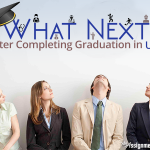 Mark
24 December,2015
You have been studying hard to obtain your degree in US. Well, Congratulations! You have graduated. You have earned yourself many options and avenues with their merits and demerits. After achieving t...