Category:
Study Abroad
Mark
13 January,2022
Pennsylvania State University is a leading public research university in Pennsylvania, the United States. Reputed as the 'Public Ivies' and well-known for its flagship University Park campus, the...
Mark
02 July,2020
Do you dream about getting into University of California, Los Angeles (UCLA)? While it is tough as the UCLA acceptance rate is 12.3% to 14%, but it does not necessarily mean you can't make it. Howe...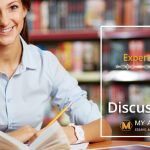 Ella Thompson
14 August,2017
Critical discussion essays call upon students to use their intellect and discuss certain opinions, statements and arguments. Well-written college discussion essays showcase a writer's intelle...
Mark
28 February,2016
Mental health issues are common among college students, especially for freshers. With every passing year, college students and mental health issues are becoming a growing concern. Such problems have ...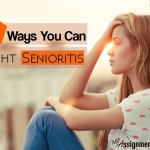 Mark
26 February,2016
If you are in your senior year and just can't will yourself to attend daily classes, then what you are suffering from is a severe case of Senioritis. Senioritis is a colloquial term that describ...
Mark
25 February,2016
According to a recent report, the prices of college textbooks have gone up by 135% since 2001. If you look at the numbers provided by Collegeboard.org, college textbooks cost a student $1,200 on an...
Mark
19 February,2016
For most students, stepping into college or university is the start of an exciting and challenging phase in their lives. It's like branching out into the unknown territory all on your own. Although t...
Mark
09 February,2016
The freshman year of college can be just as scary as it can be exciting. Students from different backgrounds arrive in a college with great expectations. The college dorm becomes the students' home... Mark
31 January,2016
You just received your acceptance letter. Congratulations! You have been accepted in the college of your dreams. But then the harsh reality dawns upon you. Tuition fees plus those extra expenses that ...
Mark
06 January,2016
Over 44 million Americans hold more than $1.4 trillion in student loan debt. Out of 400 millions of students, only 54.8% of them graduate in six years. According to Bill Gates, "The U.S. has t...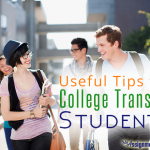 Mark
31 December,2015
Research has shown that one-third of students change institutions at least once a year. Transferring to a new institution is never an easy process for college transfer students as they have to face u...
Mark
28 December,2015
As one's career progresses, every student starts nurturing a dream of studying abroad. Students look forward to any opportunity that might fulfil this dream and not without good reason. Studying in...