Save Time & improve Grade
Just share requirement and get customized Solution.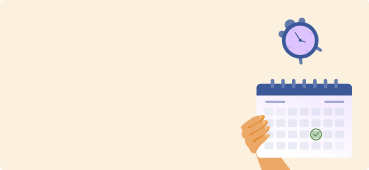 Convincing Reasons to Choose Professional Writers to Prepare Your CDR
Emma Jones
30 January,2018
If you are looking forward to start off your engineering career in Australia and don't have any knowledge regarding how to come up with the best possible Competency Demonstration Report (CDR), then you have clicked on the right link for here you will be getting convincing reasons for hiring CDR writers in Australia. Are you finding guidelines for writing CDR confusing? Then you must hire someone who can help you with understanding every instruction clearly without facing any further difficulties.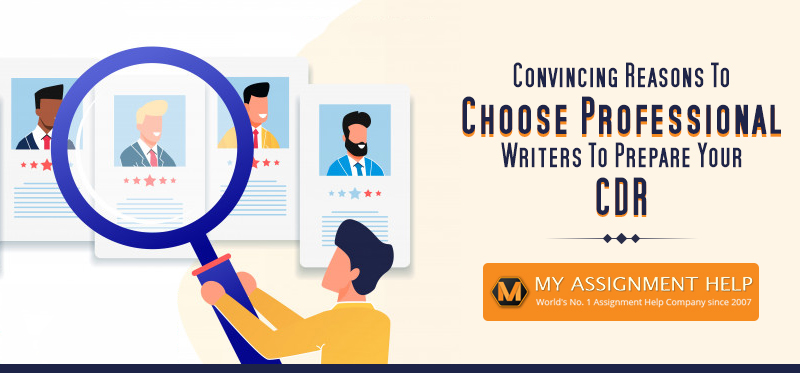 When you need to submit a report that reflects your engineering knowledge and skills, you need to meet the competency standard of relevant engineering jobs. Failing in doing so can to lead you to rejection. So it goes without saying that you need to be overly cautious while writing your CDR. Your prospect depends on it. But as long as you are connected with a professional or have hired a CDR writer, you don't need to worry about anything.
Why do you need to avail CDR writing help in Australia?
You may wonder that why do you need to hire CDR help when you, yourself can write about your career and achievement the best? Reasons are varied, most prominent one is you may have extended knowledge when it comes to academics, but you lack in your writing skills; even if while writing CDR report, you need to pay more attention towards preparing the report as per specific structure, not to your writing skills. To impress the assessing board, you need to present your report with clarity and maintaining the professional standard.
Indeed preparing a CDR is one the most challenging tasks for students due to many reasons. Followings are three main reasons for you to hire expert CDR writer, today!
As we already have mentioned that the purpose of writing CDR is to demonstrate candidates' competencies in being able to perform job responsibilities. Assessors of Engineers Australia only prefer those who can prove themselves as worthy candidates by submitting a detailed and convincing CDR. Students who fail to do so get rejected and face uncertainty. So if are seriously thinking about securing your future and want to start off your career as an engineer in Australia, then you need to consider hiring experts preferably someone who is working with CDRs for years now.
If you are thinking off hiring someone who is associated with professional writing services then make sure, you are hiring someone who is a native of Australia and already knows all the rules regarding writing exceptional quality CDR.
To avoid situation like being stuck with too many works and not left with much time to write CDR
You are most likely to get and a window of 12 weeks, within which you need to draft your CDR. During these 12 weeks time, you need to understand the task, get acquainted with the concept of writing a detailed description, perform research about how to write and CDR and you need to complete writing the report within the given time. Yes, 12 weeks are not enough to complete such lengthy task. Liam Lee, a civil engineer of Singapore and working in Australia for last one year, says 12 weeks time is just not enough to complete such lengthy project. Eventually, you will feel that you need assistance with writing the report, the problem is you are not left with much time then.' Nightmarish right? Don't take a chance with your career and hire expert writers today.
To fight back your fear of rejection
According to psychologists, most applicants have Atychiphobia (fear of rejection) which restrict students from performing their best. While writing the CDRs as well the fear of rejection prevails in some, and they fail to produce an impressive CDR. Many times applicants who become too apprehensive about their ability to write an excellent CDR fail to come up with an up to the mark report. To fetch them a sure spot in the professional industry, they surely need to produce exceptional CDR.
So if you too are finding yourself being apprehensive and messing up the task? Then it's high time for you to hire professional CDR report writers in Australia. Expert and professional CDR writers provide urgent CDR help to professionals who want to flourish their professional career in Australia.
How expert writers always have your back and can save you from rejection?
CDRs can easily be rejected if you fail to write the report as per the proper guideline which has been described as the Engineers Australia's Migration Skills Booklet. Most applicants tend to make some mistakes which lead them to rejection. Such very commonly seen errors are providing data in bullets instead of paragraphs; describing one project in two careers episodes, and not following proper structure and format. This is where CDR writers come to the picture to play the most crucial role of saving students from rejection.
Ever wondered how do these experts ensure your place in Australia? Here is how these maestros deliver only the best to you.
They follow all CDR regulation mentioned by Engineers Australia
Experts writers when work on your CDR follow all regulations imposed by Engineers Australia (EA). Reliable and knowledgeable CDR writers are always acquainted with all regulation that has been specified by EA. These writers assist candidates while covering all loopholes while crafting it precisely the way you ask them to. These writers understand the intricacy of writing a CDR and make sure that applicants receive CDR which meets all regulations and guidelines.
They complete all steps of report writing
From helping candidates to fill up the form to drafting career episodes and writing summary statements, skilled writers or professional CDR engineers in Australia support candidates with every step of writing and composing comprehensive CDR.
You can hire CDR writing services from websites which are associated with skilled CDR writers. We provide CDR help to students in completing well-crafted and thoroughly written CDR to ensure students place in Australia's IT industry. Be it writing the statement summary or writing the details about your career; professional CDR writers can turn this boring document into an interesting and engaging one so that you can manage a second glace on you report
Be it writing the statement summary or attaching the academic documents or even signing the declaration page.
Writers make it look attractive and catchy
While writing the CDR, you need to be overly cautious while writing the technical details about your career. CDRs are full of technical details which makes it a tedious read. But CDRs written by professionals are properly structured and organised and get a catchy look and become easy to read.
Skilled professionals offer expert guidance to edit and proofread written CDR
Many applicants attempt to write their own CDR only to realize that it is never possible to write an impressive CDR without having accurate knowledge about writing this type of report. Many times when one is done with writing the paper, they want a fresh pair of eyes to evaluate their reports before they submit it. Professional writers can help with editing and proofreading as well. Experts can thoroughly read your report and can instantly point our obvious errors and improve the overall quality. They correct the paper as per specified guidelines and can send it back to you within specified deadlines. Because of these experienced writers and experts, you will get to submit perfectly written CDR.
Worried about writing your CDR? Don't know how exactly to create the best impression with your report? Trust experts at MyAssignmenthelp.com!
MyAssignmenthelp.com has become the leading and top hired assignment help providers in Australia and eight other countries. If you want to earn your work visa right away, you better start planning for it now only. At MyAssignmenthelp.com, we are focused on delivering the best possible solution for all types of assignments. For providing the best possible assistance, we depend on experts and skilled writers who always offer the best possible writing assistance.
Now when you are banging your head against the wall for not being able to put your career down on a paper, it would be best for you if you hire assistance from reliable writers, working with us. Now, why do we claim to be the best and most reliable CDR writing help in Australia? Due to increasing popularity of our CDR writing services, we have started to operate our facility in eight more countries.
Why have we become the most favourite and reliable service providers?
We have been providing CDR writing help for a decade now! We have proved to be a one-stop solution for all likely problems that students face while writing a report. Applicants prefer to hire our CDR writers for ensuring their success in clearing immigration procedure without facing any issue.
CDR report writing service provided to 40 different types of engineering degrees
At MyAssignmenthelp.com we cover more than 40 segments of engineering and provide CDR report writing help to every applicant that register their request on our website. To offer students best CDR report, we have hired industrial professionals and experts from each of these degrees. So with us, you don't need to worry who will work on your report, for only someone highly qualified from your stream will write your report.
We offer unlimited revision when it comes to a reworking of a project. We rarely get reworking requests but whenever we do we make sure that applicants get the best possible version of his or her report. While reworking, we precisely follow the instructions given by you so that can provide you with the exact report that you were expecting to get. With us, you are guaranteed to get what you pay for.
Guaranteed best price in the market
At MyAssignmenthelp.com, we regularly tally our rates with our rivals and make sure that we are providing service at the best market price. We make sure students are getting service at affordable rates. You don't need to worry about the quality for we never compromise with the quality and make sure that clients get only the best. We have kept our charges to minimal so that you can hire our assistance without being worried about your monthly budget.
Round the clock availability of support team
Our support team is always there to help you out. Even if you started feeling helpless at the 11th hour to the submission we could get in touch with our customer care team they will guide you about what needful can be done. So don't stall and panic any longer, call our support team today to get the best possible version of your report!
Was this article helpful?