Save Time & improve Grade
Just share requirement and get customized Solution.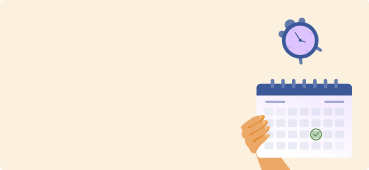 5 Ways to Join a Cost-Effective Low-Residency Master's Program
Sienna Kelly
06 November,2017
"Money can't buy happiness." – You must have heard this phrase a thousand times. To some extent, that might be true. You can't buy love, happiness, loyalty – all these abstract things with money. However, for everything else you need money Well sadly, when someone asks us "what are you going to do if you have a million dollar", spending it on education is the perhaps the last thing that comes to our minds.
But let's be practical. Education is crucial, and you need significant amount of money to get high quality education. Whether you like it or not, education costs money; and if you are looking for a study abroad program, you need to incur huge expenses.
To make matters worse, in addition to the expenses, there are other problems too that a student may face while joining a study abroad master's program.
First, you need to leave your community and join a completely different community which can be a big issue if you do not cope well with changes.
If you are engaged in a study abroad program, there a huge possibility that you may not be able to involve in some other significant task (like a full-time job) since the program requires you to stay put until it is over.
These are the two major reasons why a great number of students from around the world hesitate to choose a study abroad program.
But the good news is, you don't always have to spend a year or two (or more) or burn a hole in your pocket to get a master's degree from a foreign university.
There is something called a low-residency master's program that involves a residential stay limited to no longer than a few weeks duration. In some cases, the residential term of that particular master's program may not be longer than a weekend. A limited residency term is combined with distance-based education to make it simpler for the students. In the past few years, low-residency programs have made quite a stir as the number of enrolments has gone up significantly. You can also enrol yourself in a master's program through a low-residency option in various subject areas.
Here are five easy ways to get into a low-residency master's program without putting a lot of strain on your finance.
International student exchange
A student exchange program, as you may know, is an initiative taken by schools and universities to provide a few students with the opportunity to study at one of their partner institutions. An international student exchange program (or a foreign student exchange program), however, involves international travel and a chance to study abroad for a limited period of time. The international program of student exchange provides you with the opportunity to gather new experiences. The program usually allows a student to live with a host family where he/she can learn a few interesting things about the culture and customs up close. Apart from that, a student may also get an option to live in a designated place like a hostel or an apartment or even a student lodging.
There are some long-term student exchange programs that can last up to 10 months. However, in general, the short-term exchange programs (more commonly known as the summer/intensive program or the cultural exchange program) last from one week to three months. The basic idea of these programs is to offer the students exposure to a different culture, community and language. This is an amazing and cheap way of being a part of a study abroad program. In fact, some exchange programs offer academic credit as well. You need to go through a formal application process, and it may require a certain level of competency in English.
Some student exchange programs are self-funded, while some are covered by scholarships. So go through all the requirements and criteria before applying for this sort of programs.
Home Exchange
The home exchange program is quite similar to the student exchange program that is mentioned above. However, in this particular option, you need to own an established house which you can exchange with another student for a certain period of time. Only then you can sign up for the house exchange program. This is basically an extension of the international student exchange program where you live on your own, not with a family. This is not generally initiated by the school or university. You need to register with a home exchange site, where they will allow you to find a person who is willing to switch the house with you for certain duration.
This is certainly a cost-effective option where you can pursue a low-residency masters program. Like the student exchange program, you'll also need to apply for a low-residency masters program. The only difference is that you'll be staying on your own. There are several websites that offer plenty of options. You can check with the places online while applying for the short-term master's program. However, it is recommended that you do a background check on the before availing the home exchange service from a website.
Grants and scholarships
The government and various NGOs have made it quite easier for the students to join a study abroad program. However, only the exceptional students (in terms of academics or extra-curricular activities) are eligible for most of the grants and scholarships. So you need to be a good student or at least a good athlete or player to get such scholarships. Since the low-residency programs run for a shorter period of time, you may not require a lot of money to sustain in a foreign country, but the grants or the scholarships can provide you with a financial aid.
Some of the scholarships are program-based, so if you are looking for a scholarship or grant, you can find a relevant link to that on the website of your low-residency program. The grant or scholarship may or may not cover your living expenses. Even if the grant or the scholarship takes care of only the tuition fee, you can use that fund on the rent or other related things. In fact, the NGOs and the government are encouraging more students to join the study abroad programs, and in order to do so, they are introducing various grants and scholarships for the students. It means there is something for everyone.
Online master's degree courses
While there are several options of joining a low-residency master's program in a foreign country and stay there for the duration of the course, there are plenty of other options where you can complete a course with moving to another country, physically. We are talking about the online courses which are also quite popular these days. In fact, most of the low-residency courses offer online classes. You may need to come down to the university for the orientation week and the exams though, but there's no need to stick around to attend the university classes for the rest of the course since you are availing them on the internet.
It offers you with the same standard of education, and since you don't have to make a separate arrangement for your stay throughout the course, it indeed is quite cost-effective. The only downside of this program is that you won't get to experience the culture and environment of the new place. Well, that may be preferred by some as it does not require you to adjust to a new place and community.
Pursuing a master's program while teaching
As mentioned earlier, the low-residency programs do provide you with the opportunity to engage in some other activities. Well, you can join a university for a low-residency masters program and teach some bachelor degree students while continuing your study. Since the workload for low-residency programs are comparatively less daunting, you can utilize your time and serve as a part-time lecturer at the institution. PhD students are often provided with this kind of opportunities, and in some universities, master's students can also join the league.
Since you serve at the university as a part-time employee, you may get free room and boarding or get discounts on the accommodation and tuition fees. It can be applicable for full-time master's courses as well, and that will make more sense since your stay will be longer than just a weekend or a few months at max. In both the cases, this particular option can be beneficial to the student at multiple levels. Firstly, it will cost you less, and you may receive some allowance for teaching the undergrads. And secondly, you can add the experience of teaching bachelor's degree students at a reputed university to your resume which can be a presented as a highlight of your career so far.
Most of the low-residency programs usually focus on the master of fine arts and creative writing. Since low-residency masters programs don't require you to stick around the university campus for the entire course, you may need to study independently and send "packets" to your mentor during the non-residency semester period. These "packets" may include a research paper, assignment or some writing or reflection related to a student's individual study plan. These packets may vary from one individual to another. The low-residency master's programs are quite popular in the North America (basically the US and Canada). Other continents (Europe and Asia) have also shown some positive interest in similar programs However, the United States of America is still a better choice if you are willing to attend your master's degree through the low-residency option.
Want to secure higher marks in your master's degree program? Get the necessary academic support from MyAssignmenthelp.com experts and soar high in your academic pursuit
MyAssignmenthelp.com is one of the finest academic solution providers on the internet which has been in the business for almost a decade. Whether you are pursuing a study abroad program or studying in a national university, our expert assistance can help you improve your grades and have a stress-free academic career. We have an experienced team of writers who are well-versed with all sorts of academic content. Essays, homework, assignments, dissertations, coursework, report writing, programming, case studies – you name it, we have it. Our services are based on the specific requirements of the students so that you can choose our custom solutions for your particular need (writing, editing, formatting, etc.).
Some of the highlighting features of our services include:
On-time delivery
Plagiarism-free content
Quality assurance
Affordable prices
Accurate formatting
In-depth research
24x7 online support
If you are unable to manage time for your academic papers, give it to our professional writers and get a top-notch copy in return. Just visit our homepage where you can avail our services in three simple steps. You can also pay for our unparalleled services safely through PayPal using your debit card, credit card or net banking.
Was this article helpful?