Save Time & Improve Grades
Just share your requirements and get customized solutions on time.
Darwin Festival in Australia – The Show Must Go On!
Mark
09 August,2016
Darwin Festival was born from the ashes of destruction and devastation caused by natural disaster. It has been more than 40 years since Darwin City was torn apart by Cyclone Tracy on Christmas Eve. In 1974, about 25,000 people had no roof on their heads, but they did not give up. They were determined to rebuild what they had lost. And indeed they did! This inspired them to celebrate their victory and this gave birth to the Darwin festival in 1977. It soon became one of the biggest carnivals in Australia. Although the festival's focus at present has shifted from optimism in community to greater emphasis on cultural performance and talented artistes, it continues to draw the highest number of spectators for any event in Australia.
The Darwin festival is held every year in the month of August. It combines the local flavor of outdoor community events along with performances by local and international artistes. But in 2016, a question mark had dangled on the existence of this festival. The management of Darwin festival had threatened to cancel the event unless the government came up with the promised funding! Headlines had been flashing since June that the management was not willing to carry on with the event as the government had refused to sanction the proposed budget. The ministry of finance had pulled up the management owing to increased expenditure. On the other hand, the management had accused the government of cutting down on the festival's annual funding. However, burying all their differences, much to the relief of all the Australians, the Darwin Festival started on its scheduled date on August 4.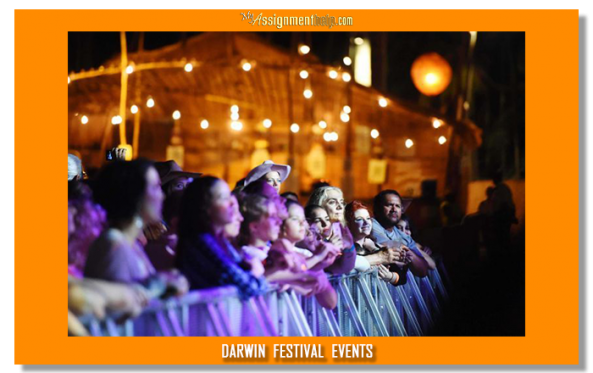 To add icing to the cake, the spectators are witnessing the added attractions of National Indigenous Music Awards, Torres Strait Islander Art Awards and Darwin Indigenous Art Fair this year. The 18-day festival that will culminate on August 21 is expected to draw more visitors than the previous years, at a time when the existence of this event is at stake. Despite all the uncertainties, people from all nooks and corners have gathered to witness domestic and international talents performing to their best.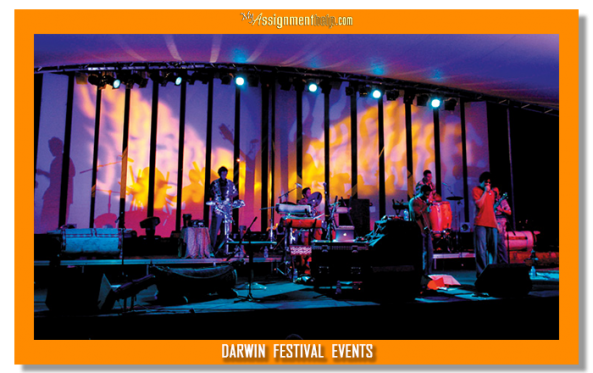 To begin with, Sarah Blasko has gifted a groovy performance to her fans and all music lovers, getting the crowd to tap their feet to her latest album Eternal Return and other songs from her back catalogue. On Friday night, the crowd enjoyed Miss Behave's Gameshow. The following day, the crowd went gaga over the world premiere of Indonesian contemporary dance show Medium. Several exciting performances have swiped the audience off their feet in the opening weekend. The festival has reached its crescendo in the form of a concert at the Amphitheatre held jointly by local dance troupe Tracks and former Midnight Oil front man Peter Garrett. The 18-day festival is power-packed with dance, music, theater, workshops, concerts and several other enjoyable events.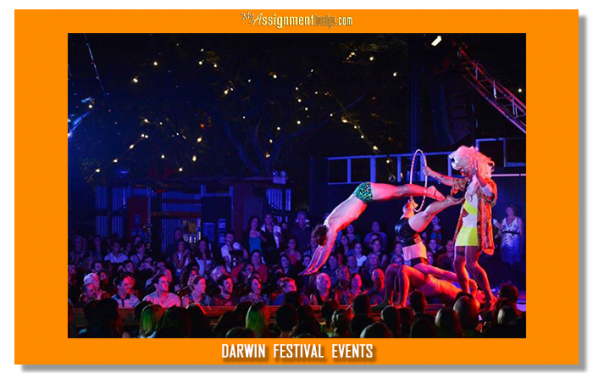 Definitely, no one wants to miss this festive atmosphere and free live performances at the Festival Park in the coming years. This annual event brings people together making them experience the same emotions. No matter what language they speak or what race they belong to, they find themselves grooving to the rhythm of popular chartbusters. Music is the best way to express one's love and faith. It has the power to draw millions of people from different parts of the world. Darwin festival is a live example of it. Students, flocking to Australia to pursue their study dreams, also join this extravagant festival and enjoy the warm and colorful atmosphere.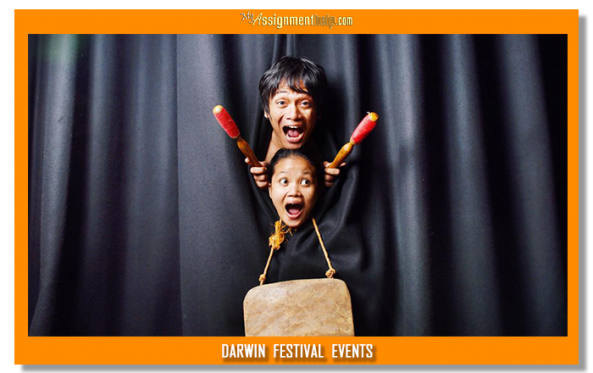 Now coming down to existence of Darwin festival, needless to say, this festival has a greater influence on the culture. It strengthens the roots of culture and makes people aware of those unique cultures that are overlooked usually in the daily lives. Festival goers cherish these 18 days in dry season (August) to delve into the Darwin's multicultural food and start an argument on whose performance was electrifying. If the management decides to discontinue the event going by the government's words that it is an expensive event, then Australia will definitely miss unheralded wonders and surprises that come with the event.
If you are a music lover, you know that music is the universal language of expressing one's feelings, anger, love, passion, joy and other kinds of emotions. People join Darwin festival to experience those feelings that music and culture offer them. Apart from the audience, the artistes who wait for this moment to showcase their talent are going to be robbed of the chance if Darwin festival is not held. This annual event has become home to thousands of seasoned and budding artistes who want to display their talent in front music lovers and culture enthusiasts. It is the perfect platform for those who have started their career and want to pursue their talent further. In short, be it enthusiastic audience or intriguing performers, it is going to be a loss for all if there is no Darwin festival.
The Northern part of Australia, especially Darwin, is unimaginable without the lights and colors of Darwin festival. This festival was started to celebrate the revival of Darwin city. But now this 18-day long carnival boasts of top international acts. Moreover, it draws people together. May be the focus of the event has changed, but the aim of the festival remains same, which is pulling people from different cultures into one string.
MyAssignmenthelp.com can Assist you in doing Assignments when You need Time to Enjoy Darwin Festival
Everyone in Australia is a lover of this festival. Who would want to miss this extravaganza where each night is a gala night? Students often take breaks from their studies to visit this musical paradise. But what if they have an assignment due next day or at the end of the week? How to manage the assignments? No worries! MyAssignmenthelp.com is there to help students with their academic tasks. Hire our experts and submit your assignment on time.
We have assembled a team of 3000+ experts to help students fulfill their academic needs. We boast a group of experts for every subject possible from finance, accounting, engineering, math, chemistry, physics, marketing, programming and many. Students, from various parts of the world rely on us because we continue to provide quality assignment help at reasonable rates.
Our guarantees:
We have become one of the most trustworthy writing service providers not because we provide unmatched quality assignment help solutions, but we ensure students make most of our services. Our guarantees ensure that our customers remain satisfied with our services.
• 24X7 support Help Desk: Any query, any time, get your answers instantly
• Unlimited Revision Policy: Get back to us if you find anything unsatisfactory with the help solution
• Plagiarism-free Help Material: Our experts ensure zero plagiarism in your assignment
• Each Order Handled by Experts: Only subject matter experts are assigned to do your assignments
• Best Price: We have kept our prices to the minimal
Place your order now to see the difference in your academic results!