Save Time & Excel Academics
Share your requirements & connect with top tutor !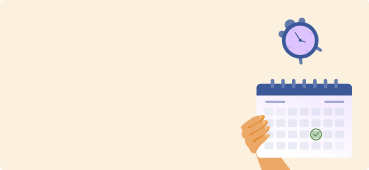 How to Write a Death Penalty Essay with Sample
Ethan
27 June,2018
Let's face it; essay writing doesn't have many fans among students, more so if it's a death penalty essay. They are long, they are boring, and demand too much research, time and effort. Hardly any awe-inspiring features right? To write death penalty essays is like being sentenced to one. They would much prefer to be facing the firing squad than having to write the essay.
A topic, like the death penalty, which is much debated and has all the aspects of it analysed and pondered upon, feels impossible to write upon without sounding predictable and repetitive. It feels like there is nothing new to write about the death penalty.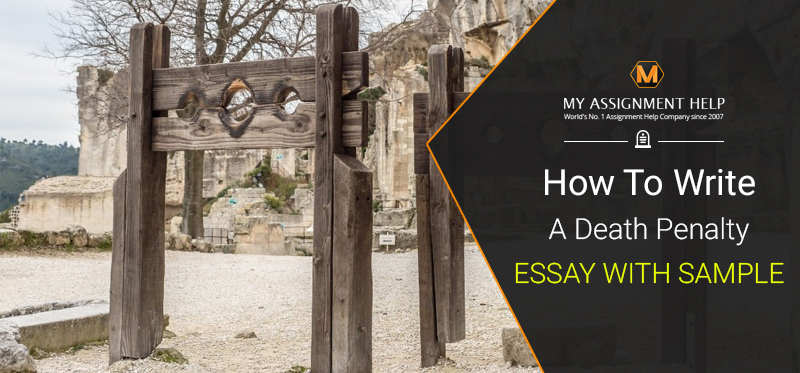 But alas, you seem to be stuck with it. It looks like there is no way getting out of it. So, let's get on with it and write that killer death penalty essay.
Some topics for Death Penalty essay
Whenever you have been given to write essays on the death penalty, the first thing that comes to mind is "what I am going to write that others already have not written?"
Here are some suggestions for the essay
Due to the very nature of the topic, the types of essays that are best suited will be argumentative and persuasive. For the other two types, narrative and descriptive won't go that well with the topic. You don't plan on writing an essay on death penalty narrating it or describing a death penalty, as they will be downright ghastly and highly inappropriate. Given below are few topics for death penalty argumentative essays and persuasive essays:
Whether death penalty deters violent crime.
Whether death penalty has any effect on the occurrence of violent crimes
History of the death penalty
Why some countries are abolishing the death penalty and why the death penalty is still practised in some?
The economic viability of death penalty and whether it's more cost-effective for a state than lifetime incarceration.
The philosophy of 'life for a life', when applied in a constitutional framework and human rights, just tantamount to murder.
The state or the justice system doesn't have the moral right to take a life.
The moralistic view of the death penalty.
Death Penalty is much more humane and moral than lifetime imprisonment
Death penalty robs someone of the chance of redemption and repentance
Different methods of administering the death penalty.
Different laws are governing death penalty in different states and countries.
If you want to write an essay that will make an impact, then it's advisable that you write a death penalty argumentative essay for your death penalty paper.
Topic Ready? Wear your researcher shoes now
Now that you know how to set the topics for death penalty argumentative essays, and have chosen one, it's time to start with the research. Here are some tips:
Your research should be in tandem with your topic otherwise what use is of the information that you worked so hard to dig out but can't use.
Always be on the lookout for statistical data. When you are writing an essay on the death penalty, you must have some statistical data related to crimes that can be used to support and strengthen your argument.
If you are citing a crime, be accurate with particulars involved. Check from multiple sources.
Read online news articles for the latest developments. Read the newest events and debates on the death penalty.
Check Wikipedia for references and other scholarly sources for exciting content.
Research Done? Now organise and Draft
So far, you've got the topic and the facts. It seems like we are halfway done. Now it's the time to organise the research and sort the gold from the junk.
Organize the data that you have got from your research and sort them according to relevance. Not all information that you have found would be usable for you. Keep only the appropriate ones and get rid of the redundant ones.
Prepare your Draft
After you have organised the data collected from the research now, it's time to create the draft.
On the draft, start with the body first. If you organise and elaborate correctly, the draft will be your final copy itself. Just start with the body, move to the conclusion and keep introductions for the last.
On the body:
All your arguments will be elaborated along with your claims and the evidence in support of those.
Open with your main argument and place your claims. Provide the evidence in support of it.
Also, give examples of the claims that nullify yours and then present the rebuttal statements against those claims.
On the conclusion
This section should bring closure to your essay.
Restate your thesis statement
Summarize your whole argument and elaborate what the scenario will be like if your arguments are established.
On the introduction
This section introduces the reader to your essay and serves as the first point of contact.
Try hooking the reader from the start by opening with a bang. Open with a quote on capital punishment or with a statistical data or two.
Tie up the quote or data to your thesis statement.
Give a short description of the topic.
Elaborate your thesis statement.
All are looking good? Now revise and edit
So, finally, we are down to the proofreading stage. This is the most critical part because this stage decides the fate of your essay. You will be able to remove the errors and mistakes and make the essay flawless.
Check for factual errors: Whenever you are using statistical data in your essay make sure that they are correct. Presenting unauthentic statistics in your essay isn't a good thing.
Check for grammatical and spelling mistakes: Making mistakes in grammar and spelling is just silly and is unacceptable in so many ways. Check your draft word by word to see that they have been avoided.
Check the readability and flow of language: Any piece of writing should follow some order and excellent flow of language to make it readable and organised. Read your essay like as a reader and see whether it makes a good read or not.
Go through it as a whole, check with a friend: Once you've checked the whole essay for all kinds of errors, read it aloud to your friend, once more to see how it sounds to them. Are they able to make out your point? Does your essay have enough clarity and is it engaging to the reader?
Now that you've got the pointers, the essay on the death penalty is not looking that much hard, is it? Follow them to the core, and you'll be able to kill that essay and secure that top grade that you are after.
Sample death penalty essay
Title-The death penalty: Can murder be justified when carried out by the state?
If you kill a killer, the number of killers in the world stays the same
-Batman
One of the wisest of words coming from the most unusual of places. The ownership of this quote is a bit contested, but the interesting thing is the charismatic fictional character of Batman, who refuses to pick up a gun and take a life even in case of most heinous of crimes committed by the criminal. In my opinion, the state or the government can borrow something from this ideology try to see the death penalty for what it is: a sanctioned and justified murder.
The ideal State
It's quite easy to take the life of a person who has been accused and proven guilty of taking a life, the moral support for sentencing death penalty for such a person is readily available, and the allure of playing God, the temptation of feeling all-powerful where you can end a life sometimes becomes too hard to resist. This act of giving in can prove all too dangerous, more so when it comes to the State, the Government. The Government or the judiciary are the watchdogs of democracy; their roles should be that of a teacher, a supervisor or in the broad sense, a father. One who should ensure that the pupil gets all opportunity in life to correct the mistakes they have committed. Even when the crime is unpardonable one cannot just straight up take their lives, but give them a chance for repentance and penance.
"The death penalty is an inhumane measure that humiliates, in any way it is pursued, human dignity. It is, of itself, contrary to the Gospel because it is freely decided to suppress a human life that is always sacred." — Pope Francis
Public opinions
The general population is split on the topic of death penalty, some think it's the way of reducing crime, some think it's inhumane and should be abolished while some taking the middle ground by saying that death penalty should not be sentenced but is to be reserved for the rarest cases and the most heinous of crimes. But the recent rise of worldwide intolerance and hard right ideas, a surge can be noticed in the number of people supporting the death penalty. According to the latest survey conducted by Pew research centre around 54% of Americans are in favour of the death penalty for a crime like murder while 39% are in opposition, the number of people supporting death penalty was 49% in 2016, a record low for four decades (Oliphant and Oliphant, 2018).
Some points and counterpoints
Given below are some points people raise in favour of the death sentence and the arguments against them.
Death penalty deters crime
People who support the death penalty, often like to utter their favourite argument, that fear of punishment of death stops crime, which has neither a scientific or sociological base. Numerous studies have been conducted regarding this topic, and nearly all of them state that there is no correlation between death sentences and the decrease in crime. One look at the rising crime statistics and the facts become apparent. Psychologists say that one someone commits these crimes, mainly crimes of passion, the fear of the law and punishment are the last thing that crosses their minds. It doesn't come in until the crime has been committed and the criminal reflects on the actions.
Death Penalty is more humane than lifetime incarceration
Another populist argument is that death penalty is the more humane method of punishment than lifetime incarceration. What can be more humane than keeping one alive and more inhumane than taking their lives and robbing them of their right to live? Lifetime imprisonment sure sounds much where a person is confined to a few square blocks for the rest of their lives, with no or minimal contact with the outside world, but it seems less when compared to the death penalty. Upon taking one's life, they are robbed off of their chance of repentance, of their likelihood of redemption. A person who is repentant of their crimes have already been punished and are being punished by their conscience, any other severe punishment like death means vengeance on the part of the one judging.
Death Penalty is more economically feasible
Although an argument can be made on humanitarian grounds about what can be more valuable than life, let's take a look at few things. In the US, due to its irreversible nature, the death penalty has to go through a lot of reviews and a heap of judicial processes excluding the process of appeal. Also, the cost of conducting the death penalty itself is enormous. Studies have revealed that capital punishment can cost 18 times more than the life sentence without parole.
The death penalty, being the most severe form of punishment, must be handled carefully. When we have power in our hands, so much so that we can control someone's right to life, we ought to more careful and merciful. Taking a life is easy, but giving them a chance to change and cleanse their soul through repentance is what indeed makes us humans and puts our humanity to a pedestal right next to our makers.
Reference:
Oliphant, B. and Oliphant, B. (2018). Public support for the death penalty ticks up. [online] Pew Research Center. Available at: http://www.pewresearch.org/fact-tank/2018/06/11/us-support-for-death-penalty-ticks-up-2018/ [Accessed 14 Jun. 2018].
This was the sample essay on the death penalty. You can take the essay as a reference for the one you have to write. This essay uses all the tips and pointers mentioned above along with a flow of arguments and clarity. We believe with the help of this essay you will get a general idea of the construction, the composition, the introduction and the conclusion of the essay. Upon combining that idea with the pointers above, you'll see the perfect essay on the death penalty is just waiting around the corner.
Feeling stuck on death penalty essay? MyAssignmenthelp.com is your saviour
Essays are quite common and are quite notorious for making a student's life hectic for they seem to be daunting and require some level of expertise in academic writing. For a student who lacks the writing skill, command over language, researching skills or the time necessary to write the essay expertly, they can become nightmarish.
We, at MyAssignmenthelp.com, know that for your assignment you only deserve the best help out there. A help that not only writes you an excellently written and constructed essay but also guarantees top grades, in short, the support that we provide. Our assistance in your assignment is top-notch and the ultimate one.
Reasons why MyAssignmenthelp.com is your best choice:
Expert assistance: We have on board with us, academic writing experts who have years of experience and profound knowledge on essay writing.
Unlimited revisions: We offer n number of revisions to a student. We will keep rewriting your essay to your heart's content. So that you get what you want.
Timely Delivery: We understand the importance of the deadline, and we always deliver the assignment well before it, so that students can check and make revisions if required.
24x7 support: Our support lines are open 24x7, and you can get in touch with them anytime regarding any issue or query.
Reasonable pricing: As students are our primary clientele, we have kept our prices affordable and fair so that it taking assistance doesn't hurt your pockets
Did you find this artical useful for you?
Yes
No
"2023" User's Viewed this article