Save Time & improve Grade
Just share requirement and get customized Solution.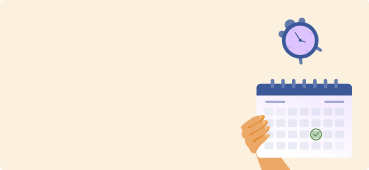 Do You Need Help In HR Assignments?
Mark
30 April,2013
HRM stands for human resources management is the process of managing people in organizations in a structured and thorough manner. It deals with issues related to people such as compensation, hiring, safety, wellness, and benefits of the workforce. HRM is all about fulfilling management objectives of providing and deploying people and a greater emphasis on planning, monitoring and control.
In the chaotic business environment, it becomes important for companies to keep their employees motivated and productive. Therefore the practice of HRM needs to be integrated in every organization. The HR executive works closely with a company to develop strategic plans related to employees. Their main functions are as follows:
Preparation – It is the first step that involves the mapping of how to achieve the goal. The manager first needs to take into considerations those steps that are essential to accomplish. If an efficient plan is in place, a HR executive can perform well and can easily obtain the best results.
Systematizing – After planning, the HR executive now needs to organize the time and the staff by assigning work to the employees.
Recruitment –the HR executive also needs to hire professional and qualified staff and also recruit experienced people in the team in order to achieve best positions in the market.
Leading – Apart from these functions, the HR executive must also lead in terms of keeping the staff motivated and productive. He has to motivate the team by communicating efficiently, guiding and encouraging the workforce.
Controlling - the HR executive must do continuous efforts for the betterment of the company and must take some necessary steps in order to provide the better returns to the organizations.
The academic world had soon experienced the importance of Human resource management; and now Human resource management has become a proper discipline and for this reason, HRM has been become the most popular subjects chosen by the students and their parents.
If a student is doing a Human Resource Management course whether of graduate or master level, this is sure that he or she would be loaded with number of assignments of all kind be it report, essays, case study, dissertation and many more. These HRM Assignments are usually very complex and it also requires very high degree of precision and knowledge of different concepts. Hence, students require professional guidance that can help them into solving HRM assignment before the deadline in order to complete the task given by the subject teachers.
With an advent of internet, there are many service providers who provide HR Assignment Help to the students of all age group. These service providers know and understand the problems of being a student as they have to face lots of problem to complete their assignment due to busy study schedule. However, no matter how difficult the subject is and how serious and demanding guidelines and deadlines are, they will eagerly meet them and provide a quality help to the students.
The increasing use of social media has enabled them to provide online HRM assignment help round the clock. Throughout the academic career, these service providers are easily available with the help of live chat. Students can contact their customer support service anytime via telephone, chat and email to assist students with any queries related to enrolment, fee packages, financial aid programs and many more.
You can study Case study on HR functions management, here.
Was this article helpful?