Save Time & Excel Academics
Share your requirements & connect with top tutor !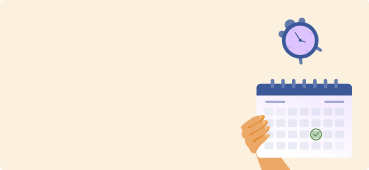 The Wrath of Coronavirus on World Economy and Health
Mark
23 March,2020
The coronavirus outbreak has already unleashed its impact on world health and economy in a devastating way. As per the latest statistics, 245,900 cases of coronavirus disease have already been recorded. There are approximately 10,048 death reports haunting every human soul on the planet earth. Talking of the world economy and the impact of COVID 19 on it, the virus outbreak could ruin China's decade long economic establishments. So much so, it could affect up to 42% of the Chinese economy, according to Standard Chartered. If we are to consider the stats as mentioned above, then it is to be mentioned that the entire human race is at stake with the pandemic expanding its toxic wings across different domains.
Let's look at the wider scenario depicting the effect of COVID 19 on health and economy. This might help us buckle up when there's still time left.
Bringing down World Economy to a Catastrophic Level
The COVID 19 pandemic has led to serious downgrades in economic forecasts. Here are a few alarming stats and data that will help you develop further insights into the scenario.
According to a March 2020 report, the growth forecast for almost all economies around the world has downgraded.
In terms of magnitude, China's gross domestic growth saw the largest downgrade in recent years.
The global economy rate is predicted to grow by 2.4% in 2020, which is down from the 2.9% mark as projected earlier.
In addition to it, the manufacturing industry in China has been hit hard due to the recent virus outbreak. A survey of private companies has already shown a drastic contraction with a low reading at 40.3.
In the month of February, 2020, the service sectors in the United States, which is said to be the world's largest consumer market also contracted.
Due to the devastating outbreak, the demand for oil has also lowered, thus taking global oil prices hit multi-years lows.
Apart from that, the world economy is at risk due to other factors, majorly contributed by the effect of coronavirus. It has brought down stock prices in major markets. It is said to shed off nearly one third of the global market cap. Sensex closed below 20%, which is basically below the peak that was observed a month ago.
Now if we are to look at the dreadful statistical reports and data as mentioned above, it is a clear indication of the fact that the widespread coronavirus effect has resulted in triggering panic across the world, thus, impacting the confidence of investors.
The crude oil war between countries like Saudi Arabia and Russia has triggered the worldwide panic to a new level. Increasing production of oil during the time of crisis is said to be low due the COVID-19 pandemic. Such scenarios are said to be bad for the crude oil market growth and potential in the upcoming days.
In a recent interview, Anil Sarin, CIO Equities, Centrum Broking said, "Earlier, only the equity and debt markets were impacted by the Covid-19 scare; now the commodities and currency market are in turmoil due to the crude oil war. After a crash of this magnitude, market confidence usually does not come back soon. So, it is better to wait for calm before taking big investment decisions."
What Coronavirus Does to Our Body? Detailed Insight
The Coronavirus scare has only emerged in the month of December, 2019, and the way it is growing across the entire globe, it seems that the pandemic is here to stay for a few more days. Now the question is whether the disease is fatal or it has become fatal due to the fact that no scientific research has invented a cure to it till date. Most of the people are sceptical and scared whether the COVID -19 outbreak is going to bring negative impacts on their health and to what extent?
So, here's a detailed insight into the picture we all should look at with home remedies and other preventative measures to be taken at the earliest.
Different Stages of the Virus Attacking Our Body
This is when the virus is actually building up. The Coronavirus works by getting inside the cells your body is made of and then it eventually hijacks them by spreading all across the system. The virus, also known as the Sars - CoV-2 can intrude your body if you breathe it in, or in case you end up touching a contaminated surface and then your face.
According to the medical practitioners across the world, the virus first infects the cells lining our throat, lungs and airways.
It eventually turns our lungs, throats and airways into some sort of breeding ground that gives rise to a huge number of new viruses that would go on to infect more cells.
At the first stage, the victim will feel sick accompanied by mild fever and irritations in throat.
It might eventually lead to body ache, headache and a persistent sore the throat.
Mild, additional diseases
Every 8 out of 10 people could get the Covid-19 disease with core symptoms being fever and a persistent cough.
If you feel grotty and you are having a fever, then it is an indication that your body is already responding to the virus infection.
The cough will initially be dry in nature. Some people will even end up coughing up sputum, which is basically a thick mucus that contains dead lung cells terminated by the virus.
This particular stage of the infection is said to last for a week. Ones with a weak immune system might develop a more critical form of the disease.
The severity
This is one of the crucial and apparently one of the most frightening stages of the disease.
If your immune system allows the disease to spread further, then it might result in inflammatory effects on your body.
As a result, too much of inflammations will cause collateral damage to the body.
The virus is said to trigger imbalance in the immune response.
If the inflammation affects the lung areas, then some people with asthma and likewise disorders are likely to resort to ventilators to help them breathe properly.
The critical stage
It has been estimated that 6% of the COVID -19 cases become critically ill.
The critical stage refers to a point and time when the body starts to fail to respond, thus, giving rise to a critical chance of death.
Blood pressure can drop dangerously low, thus, leading to the risk of septic shock.
It can also stop the kidney from cleaning the blood and damages the lining of your intestines.
Eventually, the body damage reaches to a fatal level where organs fail to keep the body alive anymore.
Remedial Measures to Combat COVID-19
Now that we are already aware of the negative consequences of the disease and what impacts that it can bring on us, let's stay strong and follow these preventive measures for a safer society.
Wash your hand on regular intervals with soap, sanitizers and other alcohol-based solutions.
Cover your nose and mouth with disposable tissue and masks.
Do try and avoid close contact with people who are sick (1 to 3 meters recommended).
If you feel unwell, stay at home and remain isolated for a few days.
Don't touch your nose, hands or mouth if you are not well.
Follow good respiratory hygiene and educate others with the same.
Stay strong, don't panic!
Stuck with Assignments on COVID -19 or other Current Affairs?
Count on the expertise of MyAssignmenthelp.com
Are you looking for sufficient data to be used in your assignment on the recent Coronavirus outbreak? Or in case, are you stuck with a complicated academic paper on other current affairs? No worries. Get in touch with MyAssignmenthelp.com, share your requirements with us and take home brilliantly drafted copies on time.
Here are the features that define our potential in this domain.
5,000+ academic experts at work.
Availability of free assignment samples on a plethora of subject matters.
Easy access to hundreds of well-knit, informative blogs for free.
Assignment submissions, much ahead of the actual deadline.
Fastest turnover rate with customer care executives reverting in no time.
Editing and proofreading assistance along with free revision facility.
Exciting discounts on all orders. Up to 20% off and a free sign-up bonus.
So, what are you waiting for? Hurry up. Get in touch with us at the earliest, place your order and take home brilliantly-drafted papers within the deadline that has been assigned by your professor.