Save Time & Excel Academics
Share your requirements & connect with top tutor !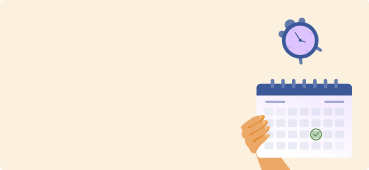 Top Emotive Techniques in Persuasive Writing
Mark
13 March,2019
The ability to put together a persuasive paper is a skill to cherish. Being able to influence your audience to support your point of view is essential to succeed. So, whether you're writing a proposal, an essay, a journal article, a review, or a letter, persuasion is essential in every form of academic paper.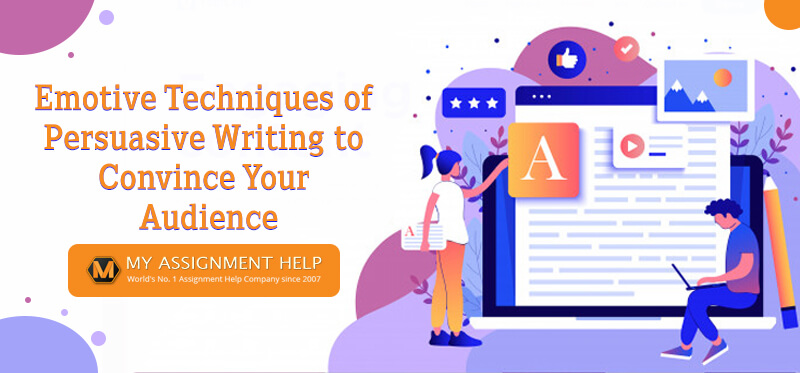 You may want your readers to take a specific action. Or, you may use your writing to bring about a considerable change in your audience's perspective. All this is possible when you employ some emotive techniques to persuade your audience. So, without further ado, let us check out some facts about persuasive writing and nip your confusion in the bud.
1. It all starts with making a valid claim
Every piece of persuasive writing lets you state your claim clearly. The argument has to be presented properly, with the 'thesis statement' accurately in place. This is the 'blueprint' of your research because your writing will be focusing on validating your academic perspective. So, developing a viable and sharp assertion is your first step in the art of persuasion.
It's possible for students and academicians alike to get confused between a valid and proven statement. The very nature of academic writing is such that won't always let you support your claim conclusively. However, this is acceptable as long as you have a plethora of trustworthy evidence to back up your position. In short, your persuasive paper should have:
Clear truth and value
Multiple perspectives
Support for dependable empirical evidence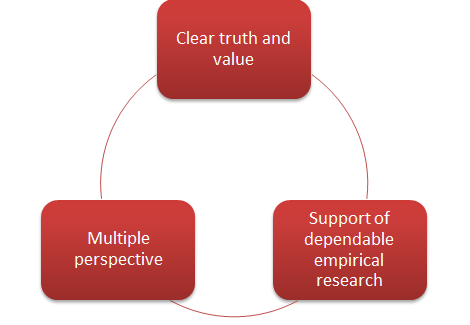 Figure 1: Make a valid claim to persuade
2. Embrace storytelling as part of persuasion
If you think stories have no place in academic writing, then think again. Nothing enhances your writing into a compelling piece of write-up like sound storytelling. Let your facts, figures, and ideas come alive by guiding your readers on a journey. When you employ the emotions, you are automatically practicing the art of persuasion.
Your objective should be to gain sympathy, garner support and evoke excitement. Here's an example to provide you with more insight. Ideally, an academic piece of writing would elaborate on a topic like 'a cure for Ebola could be found.'
This statement exuded exciting potential, but it's still possible to gain even more emotional traction. This is when you should adopt the alternative impact of storytelling. 'Imagine telling an Ebola patient undergoing gruelling treatment processes and their devastated family that a cure has been found.'
The difference between both the statements is evident. The second statement immediately engages the readers on an emotional level. Rather than presenting dull and drab academic research, you are painting a picture and putting your readers at the centre of it.
3. Focus on one argument only
Every academic paper comes with a specified word limit. That's why you shouldn't focus too much on the opposing side of an argument at length. The art of persuasion requires you to stay firm on a single premise. Always remember that the primary objective is to alter the readers' perspective on your subject. You can mention the opposing perspectives surely. But the idea is to contradict these points with the help of sound evidence. Persuasive presentation of arguments requires you to:
Take a firm stand on your specific argument
Outline every aspect of your primary argument in a separate paragraph
Present clear topic sentences to state the key points in your support
Allow more space for the interpretation of your chosen subject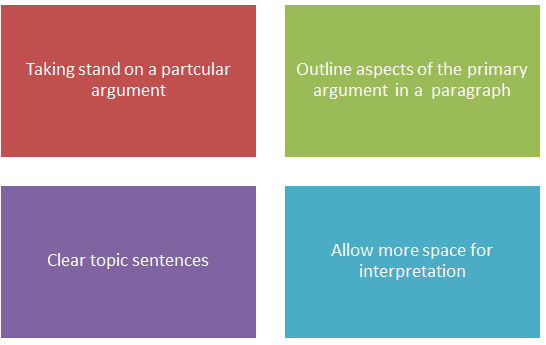 Figure 2: Present your primary arguments
4. Familiarity with the audience always works out well
Here comes the cliché, "know your audience." Academic research can attract a specific group of readers. Based on your chosen premise, you must be completely clued in to what gets the attention of your audience.
Focus on questions like, what are the aspects that will engage them emotionally? What will prompt them to act? What will induce them to agree with your argument? Evaluate your audience before you focus your research on addressing their needs and perspectives.
5. Nothing can beat a flawless strategy
Strategies have a pivotal role in the art of persuasion. To put it in a simple way, you need to put your thinking cap on to devise a solid strategy for your persuasive writing. The strategy is the groundwork you put in to ensure a strong foundation for your academic paper. While implementing a persuasive strategy, you should consider these pointers.
Polish the scope of your research to avoid keeping your topic broad.
Choose appropriate support evidence that's vital to your readers
Stay away from controversial topics that may propagate disagreement
Appreciate the contradictory perspectives while at the same time validating arguments you support.
6. Transition between ideas has to be smooth
Mixing water and milk
Persuasive writing involves coming together numerous related ideas in one piece of research. So, weaving it all together is vital to convince your audience. If they can't see the 'big picture,' there's no point engaging them. They will lose interest. In such cases, using transitions from one idea to another would be a good idea.
Transition sentences act as a guide for your readers. These sentences are used to form a logical relationship between different sections and paragraphs.
Transition sentences allow readers to follow your train of ideas and logic, thus enhancing the persuasive value of your writing.
7. Employ strong and active language for greater impact
When you are sure about your arguments, it'll be easier for you to make the readers believe in them. Applying active language presents a confident attitude to pursue your academic work. This is crucial for the art of persuasion! You would find that inserting a passive voice or language is too easy while working on your paper. But it will only weaken your writing and lead to unnecessary verbosity. Needless to say, this will throw your reader off immediately. Using solid, active voice in your academic writing supports you to-
Stay on point
Keep it concise and direct
Present the claims properly
Attract the attention of your readers
Have a greater impact
Persuade, persuade, persuade!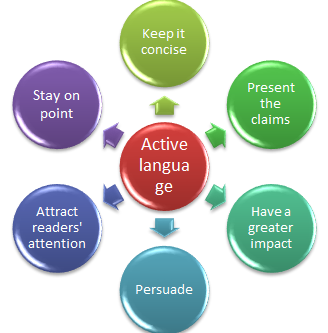 Figure 3: Adopt strong and active language
8. Organisation matters
If you want to take your readers on a journey through your academic research, you must offer clear directions. Smooth flow of ideas is a significant aspect of the art of persuasion. Shabby presentation and execution of arguments will spell the doom for even the most foolproof academic research. So, use appropriate transitions between ideas and paragraphs to guide your readers logically. The standard structure for an academic paper can assist you in organising your ideas. The structure includes:
Abstract
Introduction
Research question
Body paragraphs
Methodology
Results
Discussion
Conclusion
9. Sources are crucial
"A man is known by the company he keeps." This applies to persuasive writing as well. Even though your work is based on authentic ideas, every claim you make has to be justified. This is why selecting appropriate sources is essential to persuade your audience. Amplify your research by using a myriad of academic sources, including:
Anecdotes
Statistics
Educational and professional
Comparative analogy
Demonstrating that reliable research and facts support your claim lends weight to your writing. Now, the key word here is 'reliable.' Not all academic sources are equal. You will only improve the integrity of your argument if your supporting sources are plausible.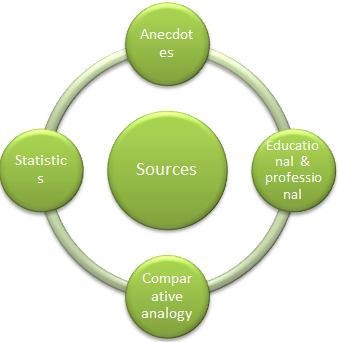 Figure 4: Use relevant sources
10. Impactful examples help drive a few brownie points
There is nothing quite as impactful in convincing your readers than practical examples. This particular element justifies arguments within your academic paper by giving the readers hardcore evidence in support. Use examples within your research to do the following-
Simplify tricky ideas and concepts
Broaden your perspective
Demonstrate current practice
Connect an idea to your thesis statement
Mould your conclusions
Add a strong value
Typically, these are used to derive support from actual occurrences to persuade your audience into action or a change of view.
In conclusion,
Persuading your audience is tough, specifically when it comes to academic writing. Hence, it is essential that all the above-mentioned elements are rightly placed. This way, you will have no trouble unleashing the power of persuasion and evoking the right emotions.
Want to polish your persuasive writing skills?
Get help from experts at MyAssignmenthelp.com
Since it is a common form of academic assignment, it is important for every student to be familiar with persuasive writing. Now, students may not have enough clarity on how to approach persuasive writing. This is when they need the assistance of an academic service provider. Speaking of which, MyAssignmenthelp.com is a pioneer in the domain.
We present a wide assortment of services for students belonging to different academic levels and backgrounds. Our experts always pay attention to research, outline, and all other significant aspects of an academic assignment.
Our pricing structure is quite budget-friendly. We offer amazing discounts and deals on all of our services. Also, you get to make the most of our refer and earn policy through which you and your friends can earn lucrative bonus points.
What's more, you can enjoy some additional benefits when you decide to delegate your tasks to us.
Ease of navigating through the website
Guarantee of privacy and confidentiality
Free unlimited rework facility
Free SMS notifications with every task
Avail our services and retain your peace of mind. Visit MyAssignmenthelp.com today.