Save Time & Excel Academics
Share your requirements & connect with top tutor !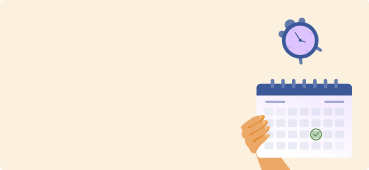 A Comprehensive Guide to MLA Essay Header and Heading
Mark
21 December,2020
As per the Modern Language Association, each page of an essay, including the first page, should include the writer's last name and the page number inserted as an essay header. And it should be placed in the upper right corner of the page. In this blog, we will take a look at essay headers and also study essay headings, so that the students do not confuse one for the other.
What is a Header in an Essay? An In-depth Look
If you are wondering, "What is a header in an essay?" you have come to the right place. In short, an essay header is a continuous line of text that appears at the top of a page. You will see that it includes the last name of the author. You will also find that it involves part of the title and the page number.
So, what is the purpose of inserting a header? Well, it makes your essay look polished and organized. Moreover, it also helps the teachers sort out the essay pages so that they can keep track of the sequence of the write-up.
In the next section, we will take a look at what essay heading is.
Essay Heading and Essay Header Are Completely Different Aspects
Well, the title is self-explanatory. In the case of MLA formatting, the headings are found on the first page and provide identifying information. The title and the heading are two aspects with which you start off your paper. As far as the MLA citation style is concerned, you can forgo the title page.
But, you still do need to have some kind of heading on your first page to give your instructor some information of who this paper is from. In this regard, you can incorporate details like:
Your name
Your instructor
Course name/number
Date
And if you do insert a title, it should be centred on a new line. There is no special styling for heading and title. However, the font and size should be the same as the rest of the paper. The heading information starts at the 1-inch margin. It is placed in the upper left-hand corner of your paper, double spaced, and a readable font.
This is how to create a proper heading for an essay.
A Thing or Two You Should Know About Headings
If you are wondering about the length of the headings, there are two types- higher-level and lower-level headings. Usually, higher-level headings often make do with a single word. On the other hand, lower-level headings are often longer.
The higher-level headings cover more general content and provide an overview. On the contrary, the lower-level headings use specific terminology to help clarify the content of the section.
Furthermore, if you are using descriptive essay heading, you have to inform the reader of what content they can find in that section. For example, if you are talking about pens, you can include Profile of Ball Pen, Manufacturing a Gel Pen, etc.
Hopefully, you have a better understanding of essay heading and essay header.
MLA Essay Header: How to Insert it?
If you are writing an essay and formatting it as per MLA conventions, include a right-aligned header with your last name and the page number. You should not use any punctuation or styling.
Various word processing programs will allow you to automatically add page numbers in the header. In Microsoft Word, you have to insert the MLA essay header in the following manner:
Click Insert.
Hit Page Number, Top of Page, and right-aligned.
Click on the header.
Add your last name before the number.
Check the font and size to make sure they are the same as the rest of your article.
And that's it. Now, if you wish to add a college essay header in Google Docs, you just have to abide by the following steps:
Click Insert.
Scroll down to Header & page number.
Click on the little arrow and hit Header.
In the toolbar, click right align.
Click Insert, then Page numbers and right-aligned.
Click on the page number and type your last name.
Select your header and set your font and type size.
As you can see, the steps for adding a header for essay are extremely easy. If you stick to the above mentioned procedure, you will have no issues.
MLA Header Examples You Should Refer to
Unless, you take a look at examples, you won't be able to verify the facts stated above. So, here are a couple of instances of header of a paper.
You can create a header that numbers all pages consecutively in the upper right-hand corner. There should be one-half inch from the top, and you should flush with the right margin. Thus, if you get confused as to how the running head should look like, you should refer to the examples mentioned above.
Struggling with Essay Writing? Place an Order Today at MyAssignmenthelp.com
If you are unable to come up with interesting content, there is nothing to worry about. All you need is proper guidance, and it is best delivered by our experts. Our scholars are experienced, and they are graduates from renowned universities all over the world.
Most students struggle with topic selection, information gathering, structuring, citing sources, etc. In such cases, we offer the perfect solution. When you place an order for our assistance, you get a plethora of facilities. Some of them are highlighted below:
Excellent write-ups
Appropriate formatting
Updated information
Authentic citations
On-time delivery
Proofreading service
Inexpensive assistance
Moreover, we accept payment only through secure gateways like PayPal and net banking. You even get lucrative discounts throughout the year such as referral bonuses, seasonal discounts, and signup bonuses. So, what are you waiting for? Seize the opportunity ASAP.