Save Time & Excel Academics
Share your requirements & connect with top tutor !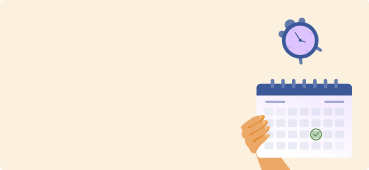 Experts Of MyAssignmenthelp.com Show You How To Infuse Creativity Into Your Writing
Mark
05 August,2017
The days when the nine Greek Muses smile upon you, it's all bright and sunny, and you are easily able to breeze through your writing assignment. Creative juices flow from your mind, and you find yourself writing a masterpiece that you can truly marvel at when you read it. Your chest puffs up in pride as you imagine your readers being overwhelmed by what you have written, showering you with endless compliments.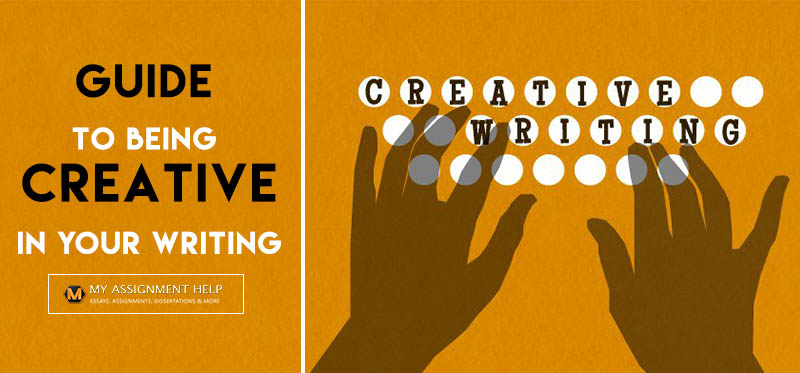 Then there are the other days – the dog days if you'd rather. The Muses now give you an icy cold stare with their backs turned towards you. There are no rainbows and butterflies in the sky, and whatever you have written fails to impress. The lack of creativity in your writing drives you over the edge, and you just don't understand how to bring that spark back into your writing.
Luckily, MyAssignmenthelp.com has the best guide for you that can help infuse creativity into your writing! The tips and tricks discussed in this guide are extensively used by our experts while creating your paper, so you can count on them to be effective!
Start in the middle of nowhere
The introduction is hard. Period. So why start from there when you can begin just about anywhere? Kick-starting your write-up in the middle of nowhere might be the wisest thing you do to get your creativity flowing; especially when you have no ideas whatsoever regarding the introduction. Also known as free-writing, this technique is based on the principles of stream of consciousness, wherein you write just about anything that comes to your mind, even if it makes no sense. It can be a great activity to de-clutter your mind and eliminate the mental blocks that were holding you back. Besides, when you look back at what you have written, you'll see that you have actually come up with some pretty solid ideas on your topic.
Note down any detail you find interesting
Fresh ideas can crop up anytime, anywhere. You may be strolling down the street casually only to realize that you have found the perfect setting for that short story your teacher asked you to do! Recording this detail as and when you saw it is much easier than trying to recall it later. This is why you should always carry a pen and a notebook with you. If you find that to be troublesome, or are rather tech-savvy, even noting down whatever inspires you in an app on your smartphone will do. Evernote is one of the best apps for this purpose as it will also allow you to keep notes in the form of pictures too. Quite handy, we'll say.
Try the mind-map technique
You probably already know what mind-mapping is (read: Sherlock Holmes). For those of you who don't know, mind mapping is a technique where branches of ideas spring out from one central idea, creating a mental image that you can revisit anytime you need. So say, for example, the topic of your essay is 'Sky,' your mind map would look something like this-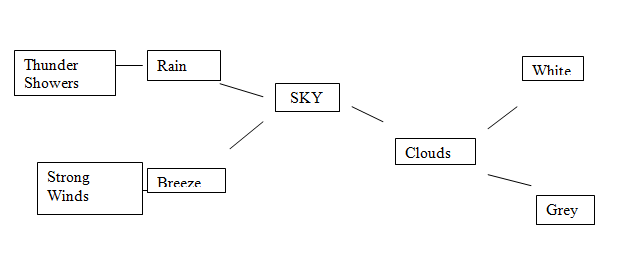 As you can see a lot of different ideas can spring out one core idea, and each of them can add a fresh spin to your paper. You can use different colors for each block so that you can associate the idea with the color, thereby making it easier to remember when you actually sit down to write. Mind mapping can be really useful when you are suffering from writer's block.
Write on Something that interests you
For what is the point of writing if you are not moved by what you are writing on? Okay, Shakespeare did not say that, but he pretty much should have. Nonetheless, your writing will lack creativity if you are not writing on something that fascinates you. You either need to pick a topic that tickles your creativity bone or find a slant that does. Your love for the subject you are writing on will naturally spill over into the words you have put on paper. Besides that, since you are already interested in what you are writing, it will be easier for you to come up with fresh viewpoints.
Emulate the Style of your Favorite Author
We can all agree that making your writing more creative is equivalent to writing differently than what you are used to. So if you think your article lacks that zing that can make it stand out, shun the writing style you are used to and try emulating that of your favorite author. Your favorite author's way with words can teach you a whole lot about how to make your writing more interesting as well as different from the rest. So make sure you read extensively and take notes of the bits and pieces that draw you to that particular style of writing. Then try to incorporate those techniques into your own writing.
Incorporate Captivating details
Let's say you have been assigned with the task of doing an essay by your professor on XYZ topic. Now you could do it two ways – one is by going down the conventional route and treating it as dryly as possible; and two, by making it rich and interesting by inserting fascinating details into it. No points for guessing that you should adopt the second approach. Why? Simply because this is the more creative option of the two. You could direct your research into picking up very specific facts and figures about your topic that could also give you new ideas while composing your paper. Plus, your readers will love you for making it such an interesting read!
Tell it like a Story
This is one of the most unique and creative ways of doing your assignment. Even though this may not be possible for all the types of assignments you get but you can certainly use this trick in the introduction portion of your paper. After all, the introduction is where you have to show your creativity to the fullest. You could start your assignment with a little story (a real life one, if you can) that aptly introduces the theme of your paper. Your readers will be instantly hooked!
Make use of Analogies
Don't turn your readers off by rambling on and on trying to explain that concept. Writing this way will make your paper seem dull and absolutely uninspired. If explanation is unavoidable, try making use of analogies instead. For example, if you are trying to explain how fast a car model is, instead of giving the specifications (which most readers will not understand), compare the speed of the automobile to that of a wild animal like cheetah, who is the fastest land animal on earth. Your readers will find it easier to understand what you are talking about as they will be able to visualize the car running as fast as the cheetah. Plus, analogies will make your copy that much more interesting.
Dump the clichés
If you are trying to bring creativity in your write-up, you will have to get done with words and phrases that are overused, which means bye-bye clichés! Clichés can make your writing very predictable and completely insipid. One of the prime examples of such clichés is the phrase 'at the end of the day,' which has been a student-favorite since time memorial! And no the solution to this is not using a thesaurus as that can make your paper sound very awkward (imagine writing 'towards the conclusion of the solar day'!). What you can do instead is add substance to you writing with the help of relevant research.
Adopt the style of rhetoric
Rhetorical questions are a great technique to give a creative spin to your paper, especially when you are short of words. This age old trick in the book was used by orators in olden times to make their speeches more convincing and effective, and it can do the same to your essay. So what exactly is a rhetorical question? A question addressed to the public, framed without the expectation of an answer in return. This is the kind of question you answer yourself. You can use this technique to introduce a new paragraph or a new concept in an interesting and imaginative manner.
Sell old wine in a new bottle
Have you been assigned a rather conventional topic that you just don't know how to approach imaginatively? Well, to fix this all you have to do is sell the old wine in a new bottle. Classic topics are favorites of professors, but that should not deter you. Rather than doing them the conventional way, you should try to take a fresh slant so that your writing appears creative and unique. Let's say that you have been asked to write an essay on the age-old topic of friendship. Now the ordinary thing to do would be to present instances of great friendships that stood the test of time. On the other hand, the extraordinary thing to do would be to explore the dark side of friendship in a cynical way.
Or write on a moment lost in time
If you have been given free reign to choose your topic, then one way you can make your writing more creative is by turning your sight towards moments in history. You can hit your library to research for it. Alternatively, you can also search online. You can direct your research on a particular event in history or a group of people that have not been covered extensively such as the 38-Minute War. This will ultimately make your writing stand out from those of others as you will be covering an issue that has not been explored by others.
Host a 'writing challenge' for yourself
Legend has it that most writers are at their creative best when put under pressure. You can test if this theory applies to you by hosting a 'writing challenge' for yourself. Every day, you could set a target for yourself, for example writing 300 words in an hour, during which you will force your mind to come up with fresh ideas on a particular topic. This simple writing exercise can get you in the habit of thinking out of the box at least once in a day, thereby boosting your creativity levels. When you compare your results of each day, you will witness a positive trend in your writing as you will be forced to let go of tried and tested ideas and come up with something new instead.
Make metaphors, similes and alliterations your partner in crime
Bringing about creativity in your word choice is important if you want your writing to appear more creative than before. In this regard, different literary devices can be of great help: especially the golden trio of metaphors, similes and alliterations. Metaphors can help you draw unlikely comparisons, while similes such as 'as a brave as a lion' can add color to your writing. Alliterations can enrich your writing too, creating a musical effect with the help of similar sounds. Each of these elements can make your writing distinct, so be sure to use them.
Ditch your work for now and come back to it later
Sometimes, to infuse creativity into your writing, all you have to do is take a break. But this does not mean indulging in activities that would bring your creativity levels down. Rather, you need to do things that can make your creativity levels soar. Activities such as reading a book, listening to music and meditating can spike to creativity levels to an all-time high. So whenever you feel that you just cannot think of ideas, know that it's time to ditch your work for the moment and do something else.
Keep your expectations low
Stress is a creativity killer, and when your expectations from yourself are too high, stress is bound to be a byproduct. You need to down your expectation levels and write just because you love what you are writing about. This attitude will help you come up with content that is truly remarkable, unique and interesting. So be easy on yourself. Don't indulge in self-criticism as you would be stifling your creativity instead of letting it flow.
We have just one parting thought for you – practice makes perfect. Yes, it's something that has been said to you over and over and over again, but you can't deny that is indeed true. So if you really want to make your writing more creative than it was before, the best thing to do would be to practice the advice given above. Good luck!
Experts At MyAssignmenthelp.com Can Compose The Most Creative And Unique Assignments
Despite repeated efforts, if creativity still does not come to you, you can call the experts at MyAssignmenthelp.com and have your paper written by us. Our writers never fail to compose an imaginatively written copy for you and are quite proficient at creative writing. Plus, you will get a 100% original solution from us at affordable prices. So call us now on +61-3-4000-0033 today and place your order!