Save Time & improve Grade
Just share requirement and get customized Solution.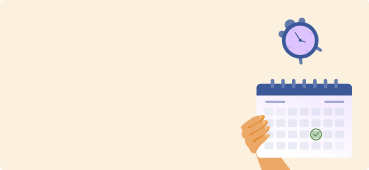 Floating Festivals to Make Their Way in UK with the 80-90s Music
Ruby Walker
28 December,2017
Music is one of those few things which have the power to heal broken hearts, fill people's heart with unadulterated joy and make you forget about your stress and anxiety for the time being. Good music can do some unimaginable things, and it is hard to find a person who does not like good music. Well , if you enjoy good music and love to set sail on the ocean this is the best time to be alive.The themed cruises have its own fair share of popularity in the field. However, you can now enjoy live music in a floating stadium or relive your raving days on a dance music cruise. The idea took some time to get proper attention in the UK, but things are soon going to change for the better.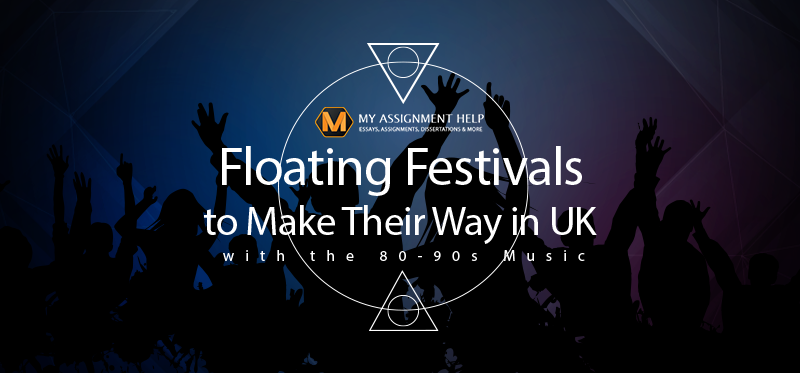 The Shiine On brand has made an attempt into catering for the post-festival crowd with weekend events featuring artists and bands primarily from the 90s Indie scene, hosted at the Butlins holiday camp in Minehead. Interestingly, this year they have made their way to the ocean on a themed mini cruise with a three-day event departing from Hull to Amsterdam.
The initiative was so successful that the Shiine On cruise is all set to get back in March 2018 with a line-up including various popular bands from the 90s such as EMF, The Farm, Cud and an insanely amazing evening with Bez of the Happy Mondays.
If Indie music isn't among your favourite forms of music, then there another option for you. Surprisingly, Shiine On isn't going to be alone in this upcoming musical voyage. HMS Prog, another cruise, promises that it will be chin-stroking than freaky dancing in its two-day unlimited fun from Hull to Amsterdam in March, where legendary Yes and Asia keyboard player Geoff Downes, an acoustic set from Pendragon and even an appearance by Roger Dean (the artist behind some of the most iconic gatefold sleeves of the era of progressive rock) will illuminate the stage.
The Floating Festivals brand is also going to dive headlong in the next October with its two music cruises to the party. Stages, which will offer a traditional musical theatre to the music lovers, will be sailing around Southampton from 15 to 19 October 2018. And the second mini cruise will offer a 3-night festival (Throwback) at sea around Southampton offering 80s pop music from October 12 to 15.
Throwback is supposed to feel like the passengers have jumped into a DeLorean with Doc Brown and going back to the 80s era. As a matter of fact, there will be an actual DeLorean on the decks once the travellers board the three-night mini-cruise in Southampton. There will be other surprises as well. Eighties costumed farewell party and a couple of mischievous gremlins hiding in the toilets are a couple of those surprises.
The person responsible for the floating festival, Jonathan Blackburn describes all these as a part of the "immersive experience". He reportedly stated that he wishes to put people in the Eighties groove as soon as they arrive at Southampton. Apart from the music, there is also going to be 80s content shown on the big screens, as well as 80s food. There will also be a shop which will sell 80s gear, as the report said.
Blackburn, who has expertise in organising amazing entertainment events for holiday resorts and a strong link with the cruise industry, made sure everything is in its right place before announcing about the mini cruise extravagance in the UK. The lineup for the planned events includes some huge names such as the Human League, OMD, Andy Bell from Erasure, Jason Donovan, Sonia, Chesney Hawkes and even Captain Sensible.
Blackburn further added that themed cruises are a big thing in the US (a multi-billion dollar industry), and there is a full range of themed cruises where a person can get a themed ship of whatever theme they can think of. The market for themed cruises in the UK is still at a nascent stage, and Blackburn hopes that themed cruises will also be a big hit in the UK. Reportedly, they have started booking acts for the 2019 cruise which is a positive sign as the 2018 act is yet to take place.
Blackburn is quite excited about the Throwback cruise in particular. He has chartered the Royal Caribbean ship "Navigator of the Seas". Blackburn also added in his comment that if someone's experience of sailing is limited to "storm-tossed cheap booze run to Calais", then he/she needs a lot to catch up with.
Even if you don't like listening to music all the time, there are some other activities that you can enjoy. There's a climbing wall, an ice rink, a boulevard or shops and even a robot bartender (not a walking-talking robot, but an automated mixologist whom you can engage as you order via a touch-pad). In fact, you can enjoy air-conditioned cabins with sea views, mass karaoke sessions and even meet the stars on-board.
Blackburn exclaimed that the music mini-cruise a perfect event for those people, who always wanted to go on a cruise, but didn't want to commit to the week-long voyages. He also added that the cruise experiences these days are more about the journey and less about the destination since the cruise companies are now more dedicated to making the onboard experience as enjoyable as possible.
Blackburn is going to be on both the cruise events (Throwback and Stages) not only to ensure the inaugural programs are carried out properly but also to enjoy the 80s music which he loves unabashedly. According to him, the Eighties music has something special which distinguishes it from the rest. It will be a fabulous experience to enjoy those amazing bands recreating the magic on stage.
According to Blackburn, people still love to experience live music, but the hassle of going to a traditional festival make them think twice. However, this new-age cruise experience will poke people's interest in a great way as the festival atmosphere is now going to take place in the most modern and hi-tech ship available.
The responsible committee hasn't yet made any solid decision on the acts that are going to take place in the 2019 cruises. However, Blackburn has hinted that they are thinking of adding more (1 or 2) cruises to the list which will be based on different music genres, but he hasn't made any clear statement on that note.
Looking for an effective assignment help provider in the UK? MyAssignmenthelp.com is here to solve all your academic needs.
MyAssignmenthelp.com is one of the leading e-academic solution providers in the UK which has made a significant impact in the academic arena by offering essential academic help to the students whenever they needed. It's a decade old assignment help provider, and with time it has proven itself as the No. 1 academic helper on the internet. There are some pretty good reasons why thousands of students have availed academic assistance from the experts at MyAssignmenthelp.com, and by looking at its customer satisfaction rate (98%), it can be easily inferred that the website offers the best kind of support in the domain of academics.
Interestingly, there are more than 4000 expert writers who are working in this industry for a significant amount of time. Not just that. Majority of the writers also have PhDs in their respective fields of expertise. This not only indicates that the writers are knowledgeable about a particular field of study, but it also describes that they are quite well-versed with academic writing and the necessary research work as well. At MyAssignmentehelp.com, you can avail several custom services that are designed to meet your specific needs. And contrary to the popular belief, you won't have to pay a huge amount of money. Most of the services here are available at a reasonable price, and they can be afforded by students from all sorts of economic background.
Here are some of the other highlighting features of the website that one can avail alongside a service at no extra cost.
Quality assistance
Timely delivery
Proper formatting
Accurate citations
In-house PhD writers
Easy order submission
Safe payment methods
100% privacy
Zero-plagiarism
24x7 Online support
Free offers and discounts
So why are you still here? Submit your order today and get a few steps closer to your academic dream.
Was this article helpful?