Save Time & improve Grade
Just share requirement and get customized Solution.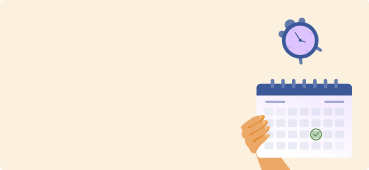 Forget Resting On Sunday: It's Now A Day Of Work!
Mark
18 March,2017
After a week of hard work, nothing seems more tempting than gloriously lazy Sundays. This is the day for sleeping in late into the afternoon, staying in your jammies all day long and eating right off the refrigerator, while you catch up on your favorite TV show. Well, that's how it's supposed to be, right?
Not anymore!
Sundays are now as hectic as the rest of the week. As lifestyles of average individuals get busier, Sundays and holidays are fast turning into things of the past. And it won't be soon before long when they become completely extinct as the 24x7 work culture turns into the norm. However, surprisingly it's not work that is going to prevent you from relaxing on a Sunday. It's something else. Let's find out.
According to a Recent Study, an Average individual will spend 8 hours and 45 minutes of his Time on a Sunday carrying out Mundane Chores at Home.
Now that's a full working day! This study, very aptly entitled Sunday Stress Audit, was carried out by the channel Really (a UK television channel) and 2000 working adults took part in it. It proved beyond doubt that Sunday is actually a day of stress rather than that of rest. Individuals who participated in this study cited preparing for the work week ahead, increasing home chores and tiffs at family gatherings as the primary causes of stress on Sundays.
Besides that, this study also revealed quite a few stats that'll make your jaw drop. Let's take a look at them.
• 65% of the individuals who took part in this survey said that their Sundays were actually busier than any of the work weekdays, stating that they do not get any time to relax after an exhausting week
• 51% of the people polled felt that Sundays were meant to get other things done such as cleaning, doing the laundry, etc.
• One out of every ten people surveyed admitted that their Sunday goes into worrying about the coming work week
• 67% said that at some point in the day, they felt the 'Sunday Blues' taking over, making them feel gloomier
• Two-thirds of the individuals said that they spend the Sabbath meeting their extended family, with an argument taking place on each such meeting
• One out of five also admitted that they could only stay in the company of their relatives for just three hours before arguments flare up
• 35% of people said that they either nagged their partner or felt nagged by them to do household chores
• 53% of people went on record to say that their Sundays were so busy that they didn't even get the time to read the newspaper
• Lastly, 34% said that they never get the chance to sleep in on a Sunday.
Sounds terrifying, isn't it?
Looks like the future holds a machine-like existence for all of us. But it doesn't have to be this way. Taking out ample time to rest despite your super-busy schedule is still possible. You just have to indulge yourself in a couple of activities that, fortunately, do not take up too much of your time.
Here's a list of some of the Supremely Relaxing things you can do despite the Time Crunch you Face on Sundays -
1. Take a Calming Bubble Bath
Showering is one of those things that is an integral part of your daily schedule. Sure on Sundays, you really don't feel like taking a shower because all you want to do is lie in, but this seemingly avoidable activity can be a thoroughly rejuvenating one. Just draw a hot bath for yourself with some soothing bath salts and soak in the tub for half an hour. We kid you not. All the stress and exhaustion of your week will vanish into thin air, and you'll feel as good as new once you're out of the bathroom.
2. Be Brave and Say 'No'
Every once in a while, it's okay to say 'no' to things you don't really want to do. While you may think it's rude, it won't be if you just put your message across in the right way. Now and then, you can give family gatherings a miss, you can give your clothes to the dry cleaners instead of doing the laundry yourself, and you can even order lunch from outside rather spending half the day in cooking a meal. Give yourself more time and space, and you'll feel the burden on your shoulder lighten instantly.
3. Try Out the Philosophy of dolce far niente
Remember Eat, Pray, Love? That's where this philosophy was introduced to the masses by the novel's author, Elizabeth Gilbert. The concept of dolce far niente is basically this – do nothing at all whatsoever and do not feel guilty about it. This means that the time you set aside is just for you and you alone. Call it 'me time' if you will. While you can also utilize this time to do anything you want to, we suggest you take the time to do something relaxing.
4. Listen to your Kind of Music
Music has been used as a relaxing agent since time immemorial. It is also a part of many therapies and can really uplift your mood in a matter of few seconds. However, different types of music can have different types of effect. If you want to beat the Sunday blues, listen to upbeat music. But if you just want to spend some peaceful time without any worries, try calm music with slow and soft beats. In the end, you just need to plug in and zone out.
5. Eat Good Food
Many find chocolate to be an instant mood changer, while others fill their tummies with delicious comfort food and feel like everything is okay. You can eat whatever you want, and you can eat to your heart's desire too as long as you respect the meal in front of you. These days it's common practice to eat and multitask at the same time. Quit that and treat yourself to a nice, quiet dining experience. Try to avoid greasy, fatty food as much as you can and opt for healthy options as they can give you that much-needed energy boost to combat and make your way through a hectic Sunday.
6. Give a Few Minutes to Simple Breathing and Stretching Exercises
Do this as soon as you wake up as this will prevent you from starting your day in a stressful manner. Because if you begin your day in a foul mood, chances are the rest of the day is going to turn out bad as well. Devote five minutes of your morning to standing up beside your bed and performing simple stretches. After you've flexed every muscle in your body, spread a mat on the floor and sit in the basic yoga posture with your legs crossed and back straight. Breathe in and out slowly and deeply. You can do this easy exercise anytime you feel like it's too getting too much and you need to slow down and relax.
7. Sleep Sooner than you Would
Nothing is more relaxing than eight straight hours of sound sleep. And on days you feel extra tired, hit the bed sooner than you normally do. Most of us end up compromising on our sleep even when we have the time. You stay stuck to your phone, checking your Facebook, Instagram, Twitter and what not. And as the clock ticks by, you keep thinking that a couple of minutes more won't hurt. You check the time and realize its way past bedtime. Give yourself a break from this harmful routine by keeping your phone away and conking out.
8. Go give Someone you Love a Hug
Hugging (or even snuggling for that matter) has so many health benefits. It can alleviate physical pain, increase your immunity, and help cure depression and more. One of its most helpful health benefits, though, is that it reduces stress and helps you to relax. It also reduces levels of tension and worry. Besides, if you hug someone, it's bound to make the other person feel good too. So it's a total win-win. Now go ahead and hug your partner, your mum or even your pet. Just be sure to give them a tight, warm squeeze.
9. Vent out Your Frustration in Writing
Sometimes all you need is someone to talk to, a patient listener who can soak in all your screams without saying a word. And since it's natural for humans to react and misinterpret your emotions, maintaining a journal is the best thing you can do. It's therapeutic and a great stress buster. Besides, once you've released all the pent-up frustration, you'll be able to sleep peacefully like a baby, thereby relaxing yourself. So write something every night before you sleep.
10. Or Escape this World by Immersing yourself in Fiction
No matter what's your poison – books, TV shows or movies – a brief escape into the world of fiction can prove to be very calming as it will take your mind off the daily stress and transport you into a fascinating world far, far away. When reality gets too much to handle, take this route to feeling happy, relaxed and comforted – all at the same time.
A quiet stroll in the park on a beautiful day or even a cup of hot chocolate can have the same effect on you. Now while we cannot tell you to change your entire schedule, we're sure that by inculcating any of the above activities into your timetable, you'll feel much more relaxed and rested. And that's despite your super-busy schedule.
Go Ahead And Take A Break While MyAssignmenthelp.com Gets Cracking On Your Assignment
We know that your schedule, as a student, is a busy one and you need to slow down and take a break. There's no need for you to worry about your assignment in such cases as MyAssignmenthelp.com will take care of it. We have a large pool of 3000+ in-house writers who are capable of working on a vast variety of assignments. We always deliver a plagiarism-free solution and top quality assignment bang on time. Call us on the number +61340000033 if you want professionals to work on your assignment at affordable prices.