Save Time & improve Grade
Just share requirement and get customized Solution.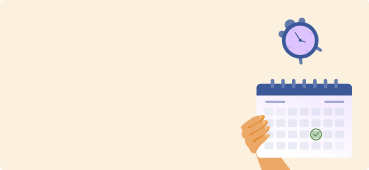 How College Students Should Answer Examination Questions
Sophia Martin
01 September,2017
The fresh academic year had just started and before you could even get the hang of it, the exam season came knocking on your door with a couple of loud thuds and emphatic bang bangs! Now you feel like you are stranded in the middle of nowhere, going through bouts of nervous breakdowns as you scan through the previous year's question papers. There are just so many types of questions that it's all way too overwhelming and you just can't figure out how to answer any of them. Now that you're in college you can't even adopt the same approach as you did in school.
So what do you do then?
You take our advice and turn to us like you always do.
In this blog, we will teach you all about the different types of examination questions that you can expect so you can get some idea of what your professors expect you to do. We will also present you with more than a couple of neat tips and tricks that can help ace all examination questions. So get ready. It's time to be victorious!
The Different Kind Of Examination Questions That You Should Expect
If you go through multiple question papers and try to analyze them, you will find a common pattern that exists in all of them. No, we are not talking about the way they have been numbered. We are talking about the questions themselves. Once you inspect different papers, you will see that each paper has a set of certain common questions, irrespective of the subject they are on. To know how to answer the common types of questions, you will have to learn what the different kinds are. Here's a breakdown of the types of examination questions you will come across.
MCQs or Multiple Type Questions
Believe it or not, MCQs will be a part of your college examination too. At least for the fact-based subjects such as stats, math, media studies and the like! To answer these questions, all you have to do is circle the right answer. Sounds easy enough right? Unfortunately, the MCQs you get in college will be much harder. Most of these will be designed to challenge your brains so you can figure out a logical answer. Hence, you should think before you mark an option.
List-based Questions
List-based questions are actually of two types – one is where you are simply asked to furnish a relevant list. For example, list down the top three gasses present in the atmosphere.
The second type of list-based questions also requires you to explain what you are listing down. For example, list down the top three gasses in the atmosphere and explain why they are present in high amounts. While answering the questions where you just have to list is fairly easy, the ones where you also have to explain can get a bit tricky. It'll be wise for you to list first and explain later.
Explanation Questions
The purpose of this type of question is for you to explain a certain concept, situation or idea. For example, 'explain why the earth revolves around the sun.' To answer a question like this, you will have to get into the depth of the matter as well as give examples to make your explanation easy to understand.
Differentiation Questions
You have to present the differences between two sets of things to answer this question. The best way to do this is to present the differences in a tabular form. This way your points will become much easier to comprehend. However, provide some explanation before and after the table too.
Illustration Questions
Questions that ask you to illustrate a point are quite similar to the ones that ask you to explain things. The only difference though is that you are supposed to illustrate your answer with the help of a diagram or two. Without diagrams, your answer will be incomplete.
Comparison Questions
This type of question is entirely opposite to the differentiation question. Instead of laying down the differences, you are supposed to present the similarities between two or more objects or ideas. Here too, you should make use of a table.
Definition Questions
To answer a definition question, you have to describe in detail the subject that the question is focusing on. There's no need for you to give illustrations here although examples are a must. Also, make sure you are very specific and to the point when presenting an answer to this kind of question.
Elaboration Questions
These are essay type questions and hence, will be quite long. You will have to explore the subject matter in its entirety rather than briefly touching upon it. You will also have to present some form of research in this answer to make it richer and more interesting, which means you need to prepare really well for this kind.
'What,' 'Why' and 'How' Questions
Questions that demand you answer the 'what' of things are generally short and straightforward. You need not elaborate much when answering them. If required though, you can throw in a diagram.
Questions that ask 'why' certain things happen will require a little bit more effort on your part. You'll have to present for or against the subject of the question and defend your viewpoint with facts and data. These questions will require you to use your reasoning skills to the fullest.
Questions that are supposed to answer 'how' certain things are done will require you to mention the steps or actions you need to take in order to carry out a task. Although straightforward, these can get lengthy. Moreover, the mention of a wrong step in the process of things can make you lose precious marks, so you need to be very careful when writing this answer.
Computational or Problem-based Questions
And finally we have come to the last type of question on our list, which is the computational or problem-based question. While these are assigned to math or stats students in general, students from other streams such as science may come across them as well. You will have to make use of calculations to solve this type of question. Accuracy and neatness are of utmost importance when you attempt to answer this question.
Now that you know all about the different (and common) types of questions that can be a part of your question paper as well as how to answer each of them, it's time you got some bonus tips from us! Our experts have laid down some useful tricks for you below that can help you give your best shot to all of your examinations.
Go to your Exam Center with your Belly Full
Wondering why this tip is the first one on our list? It's simple, really. If you go to give your exam on an empty stomach, there are higher chances of you messing up as you will get hungry in the middle. These hunger pangs can destroy your concentration and even lead you to give the wrong answer. Hence, make sure you leave early and leave with a belly full of healthy breakfast.
Practice Breathing Exercise
Many students experience panic attacks on the night before as well as the day of their exams. If you are one of them, simple breathing exercise can help you. These exercises can also come to your rescue when you feel particularly confused about an answer or feel like you have forgotten that one important detail as they can calm your mind and offer you clarity.
Carry a Stopwatch with You
This is very important. For every exam you give, you are allotted a specified amount of time within which you have to attempt all questions. The reason why you are not able to attempt all of them though is because you lose track of time and end up wasting a lot of it on certain questions. To prevent this from happening, you need to carry a stop watch with you. You can allot a specific amount of time to each question and move on to the next when the stopwatch hits zero. You will end up saving a lot of time this way.
Read Every Question Carefully
Generally, 15 minutes are allotted at the start of each examination for the studying of the question paper. You should use these 15 minutes wisely and actually spend it reading every question on the paper carefully and closely. Try to understand all the questions and mark all those whose answers you are sure of. We will explain the importance of this in our next point.
Answer those you know First
This is where the marking of the questions whose answers you are confident of comes in. Answering all the questions you know first can help you increase your chances of getting a higher score as you will not miss out on marks you could have earned due to lack of time. Plus, finding the questions to which you know the answer can be hard as you will have to go through the entire question paper again. By marking them at the start, you will save a lot of time.
Review the Answers you have Written
We have shared so many time-saving techniques with you that you are bound to have enough time left before the bell tolls the end of the exam. Use this time to review the answers you have written and see if you have made any mistakes or if your answers can be improved upon. Perfectly written answers are highly appreciated by assessors and awarded with good grades as well so try not to skip this step.
If you have read through this blog carefully, then you have successfully managed to equip yourself with the arsenal of the information that is needed to crack college exams. Just make sure you prepare yourself well before the exam season kicks in. If you are skeptical about your preparation, you can always take mock exams or solve previous year's question papers to test your knowledge.
Busy studying for exams and have no time for your assignments? Let experts at MyAssignmenthelp.com do your assignments!
Exam season is a busy one and assignments during that season can really tire you out and make you wonder which of them you should prioritize. The truth of the matter is that both of them are equally important. However, you don't need to choose between them as you can focus on your exams while the experts at MyAssignmenthelp.com do your assignment. We can do all kinds of assignments for you for 100+ subjects. Moreover, our solutions are plagiarism-free and our prices are very affordable. Give us a call on the number +61-3-4000-0033 if you wish to know more.
Was this article helpful?