Save Time & improve Grade
Just share requirement and get customized Solution.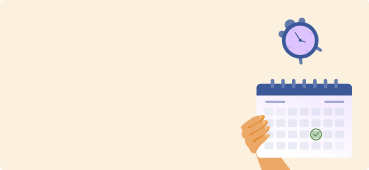 5 Tips to Answer Your Interview Questions Effectively
Mark
04 September,2020
It is okay to feel nervous before an interview. Everyone does in their first-ever interview. Whether you are a student, trying to get admission into your dream college/university, or someone who is applying for a job – you need to appear for a personal interview. The trick is to be in control and not allowing the nerves to get the better of you.
In most of the interviewers ask questions that the candidate should know. If you are applying for the position of an electrical engineer, it is pretty obvious that most of their questions will be regarding the specific domain. It is not that people don't know the answers. The issue is that they do not know how to answer interview questions effectively.
Today, you will learn some useful tips that can help you ace the interview and answer all the questions with confidence.
Research about the organisation/institute:
When you get notified about the interview, the first thing you should do is conduct research on the particular company or college you have applied for. Having knowledge about the background of the organisation or college is essential to your interview preparation.
During the interview, you are likely to receive questions such as "what do you know about the company", "what makes you an ideal fit for this college", etc. You can answer those questions better when you have a certain amount of knowledge about the company/college's background.
If the interview is for a job, spend some time on their LinkedIn profile and other social media accounts to understand their operations and goals. For college interviews, you can get in touch with a cousin or acquaintance, who has attended the institute, to gather some knowledge about it.
The more information you have, the more confident you will feel while answering the questions of the interviewer.
Review the position or course you are applying for:
Once you are done gathering information about the organisation or college, your next objective should be to review the job or academic course you are applying for. You need to present yourself as someone who is an absolute fit for the job or course.
If you are a job applicant, you can go through the job listings to learn about the details of the job as well as the responsibilities associated with it. For students, it is important to learn all the major details available about the particular course – starting from what areas are covered in it, the schedule, certifications, and more.
Now, you need to make sure that your qualifications, achievements and career goals align with the job or the academic program. This will help you prepare your answer for the time when the interviewer asks you "why do you need this job or this course".
Rehearse for the interview:
Practice makes perfect – you may have already heard that phrase. So, if you want your performance at the interview to be great, you need to polish your skills as an interviewee. You can achieve perfection only through practice.
Thanks to the internet, you can now have access to generic interview questions for every industry as well as for college admissions. Study those questions and practice your answers. There are some generic questions that every interviewer asks, such as "Tell us about yourself", "What makes you choose this job or course", "Where do you see yourself in next 5 years", etc.
You can rehearse your answers in front of the mirror. It helps because you can observe your body language and work on it while practising the answers. If you can manage to convince your roommate or siblings to play the role of the interviewer, you should do that. Such mock interviews can actually help you improve your performance.
Learn the STAR method:
In an interview, you are also likely to face behaviour-based questions. The purpose of these questions is to evaluate how effectively a candidate can handle a common situation in the workplace. The STAR method is useful in answering such questions.
STAR stands for situation, task, action and result. These are the steps of answering the behavioural questions. Here is what you need to discuss:
Situation: Start your answer, describing the situation that you were in or the task you were supposed to solve. Avoid giving a generic description of the event or situation. Try to provide enough detail for the interviewer to understand.
Task: In this step, you need to describe the goals you were working toward. Try to be as clear as possible in this step.
Action: Here, you need to describe the actions you took to address the situation. Mention the specific steps that you took and your contribution to it.
Result: Finally, you need to describe the outcome of the actions. Mention what happened, how the event went and what did you accomplish. Make sure your answer contains several positive results.
It is always better to present an answer for behavioural interviews from your recent experiences.
Stay calm:
It is a no brainer. If you want to perform well in your interview and answer all the questions, you need to be in control of the situation. If you get nervous, your chances of making a mistake increase. So, while preparing for the interview, you should also focus on calming your nerves on command.
As mentioned, it is very easy to get stressed in situations like an interview. Moreover, if it is the first interview in your career, you are likely to feel the pressure as the day of the interview comes near. So, you should start practising mindfulness to keep yourself calm under such situations.
Mindfulness allows you to be present at the moment and be aware of the surroundings. The problem is that you cannot master mindfulness overnight. You need to practice it for months to see the results. So, if you don't have enough time to do so, you should learn the useful breathwork which can help you overcome stress, fear and anxiety.
Whatever you choose to do, you should keep calm and answer the questions with confidence. A candidate who keeps calm during stressful situations is often seen as someone with potential.
In conclusion,
Interviews are not just about answering questions. It is also an opportunity to clear your doubts and queries about the position or academic course you are applying for. Just don't ask silly questions that project you as an idiot. If you ask genuine questions, it also helps improve your interview performance.
Receive Quality Assistance on Resume Writing from Professional Experts
If you want to create a great first impression, preparing for the interview questions won't be enough. You will also need to deliver an impressive resume. Our team at MyAssignmenthelp.com can assist you with that part. Simply share your details with us, and tell us your requirements. Our skilled experts will make sure you receive the best version of your resume that improves your chances of cracking that interview.
You can also enjoy additional benefits, such as:
Well-structured resumes in compliance with your specific industry standards
100% plagiarism-free content with an on-demand report
On-time delivery of the order even under tight deadlines
Affordable pricing with great deals and discounts
24x7 active customer support with instant response
Complete privacy of data from third parties
Free rework on unfulfilled requirements
Safe and secure payment gateways to ensure hassle-free transactions
Don't waste away your time. Receive a remarkable resume from our team of expert and crack those interviews with confidence
Was this article helpful?