Save Time & Excel Academics
Share your requirements & connect with top tutor !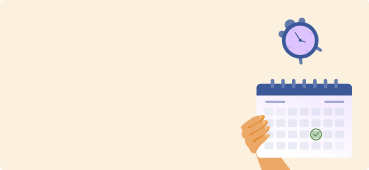 How to Develop a Research Question for Dissertation
Mark
08 December,2014
Amongst several elements that go into the process of writing a dissertation, the research question is an essential one. It is the main criterion that helps the students to stay focused while crafting a lengthy academic paper. The simple definition of a research question goes like this: it is a question which is central to your research.
A research question demands efforts on a particular area instead of a topic. Otherwise, the research area will broaden and affect the quality of the academic paper. Apart from that, without a definite and relevant research question, it would become impossible for the students to reach the chosen hypothesis.
What is the significance of the research question in a dissertation?
Before you know how to develop your research question, let us know the significance of the research question.
It lends precision to your dissertation: Your topic might have scope for a huge interpretation. But, when you craft an academic paper, you have to stay focused. A research question will help you to craft the dissertation by staying focused in a particular area. It helps to make your paper precise.
It helps you to collect relevant data: When you have already decided what your research question is, you never have to think about data collection. When you know what to search for, it would be easier for you to find out the relevant data to interpret the dissertation.
It enables you to reach the hypothesis: A research question always helps you to reach the hypothesis. It narrows down the topic and makes it easier for you to achieve the hypothesis without any hassle.
Now that you know the significance of the research question, you should also know the tricks and tips to develop one for your dissertation. There are a few smart steps to develop a flawless research question.
6 effective steps to develop a research question
A research question helps the writers to focus on their research and reach the hypothesis. Here are a few useful steps to develop a flawless research question:
Choose a general yet interesting topic: You need to find out an easy topic to write your research question. The first thing that you need to do is conduct a proper study and select a topic which has different aspects to it. Make sure you choose a topic that gives you scope for interpretation and analysis.
Conduct preliminary research: You need to conduct basic research by finding out existing dissertations and research papers. You can get an idea from the same and learn how others have chosen the research topic and generated a question out of it. You should know what other scholars and researchers have analyzed. Reading their works will help you to understand how they have handled the chosen topic. It will help you to come up with new ideas while developing the research question.
Write for your readers: Before generating the research question, you should also think about your readers. While working on your dissertation, you have to remember that your supervisors will be the readers. Hence, when you prepare the question, ask yourself whether this will impress your supervisor. Do not generate a general question. Make sure that your research question provides a new dimension to the chosen topic.
Evaluate your question: Before making the final call, it is important to evaluate the question. It is suggested to consider 3-4 research questions before coming to a conclusion. You need to find out how effective this question can be before deciding. Some of the questions you need to ask yourself are- is your research question clear, is it relevant and focused? Also, make sure that it is not complicated and conveys the message that you want to impart.
Think about the ways to conduct the research: When you are done considering 3-4 research questions, you also need to consider the way you will go about with the research. Hence, make sure that adequate data and information are available for the chosen research question. If you think that there is a lack of evidence to support your statements and analysis, it is better to avoid the question and think of a new one. Otherwise, it would become a real hassle to compose such a lengthy dissertation with limited resources.
Make your question clear: You should also keep in mind that the research question that you have chosen should not be complicated. Your readers should understand the message you want to convey through your research question. The hypothesis that you want to achieve should be decipherable. When you choose a simple question, your interpretation becomes easier. This is how crafting the paper will not overstress you in any way.
These are the few steps that you can follow while generating a research question for your dissertation. Implement these steps to develop a research question and craft the paper without any difficulty.
Type of research questions that you can choose from
There are 4 types of research question. Choose from the same and develop a brilliant one for your dissertation.
Comparative question: If you want to explore and analyze the difference between two or more items, then you can generate a comparative question. You can compare two or more elements and conduct your research.
Defining question: This type of question generally deals with the larger picture of the topic. These are useful for characterization and used to classify a phenomenon.
Evaluative question: When you want to determine the value of something, evaluative questions are generated. It is all about providing supportive statements and answers to a chosen ethical question.
Explanatory question: This type of question is formed to determine the cause of a problem. These questions are formed with 'why', 'what' and 'how.' You need to explain the chosen question with appropriate analysis.
These are the four primary types of research questions. You can choose the suitable one for your dissertation. When you do that, analysis and interpretation is no longer a headache for you. Apply the steps listed above and craft a flawless assignment right away.
Are you planning to hire the best assignment writer for your dissertation? MyAssignmenthelp.com has effective solutions in store for you
If you are one of the students struggling to craft a flawless dissertation for the upcoming semester, you should opt for academic help without delay. MyAssignmenthelp boasts of a team of qualified dissertation writers. They are experts who are willing to provide flawless dissertation help on demand.
When you opt for our service, we provide the best quality of assignments at a very reasonable price. If you hire us for your academic paper, no one can stop you from fetching the best grades in the semester. Moreover, we also provide attractive discounts, so that choosing us never adds to your financial worries.
Some of the amazing perks of choosing our services are listed below:
Affordable prices
Timely delivery
Unmatched quality
Zero plagiarism
Amazing discounts
Referral bonus
Loyalty points
These are some of the awesome benefits that you can receive by choosing our research paper writing service. In addition, here are some of the achievements of our services that will compel you to choose us above all:
4500+ subject experts
500+ subject coverage
9 rating out of 5
99% customers' satisfaction
Get rid of your academic struggles and trust the professionals right away! Hire our experts to score the best grades and excel in academics.