Save Time & improve Grade
Just share requirement and get customized Solution.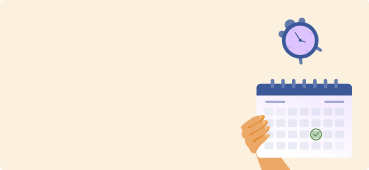 7 Unique Tips to Write An Essay Efficiently
Ethan
04 June,2018
Writing an academic paper is an overwhelming process that even those with the proper skills have to fight at some point. So it's perfectly imaginable when you face the bouts of anxiety thinking about how to do an essay when the submission deadline is breathing down your neck.
Even if just thinking about it make you anxious, relax because we have something we can help you with. The following are some tricks on how to make an essay excellent coming straight from the experts.
1. Choose an angle
So how should you write an essay on a particular topic? The first thing you should do is to determine the stance you will take for your essay. The prompt provided to you will never ask you to simply elaborate on facts and figures, it will ask you to address a question from a certain angle.
Now you have the liberty to agree or disagree with the points, but whether you agree or disagree you need to keep in mind that certain requirements have to be maintained to establish your side of the arguments more efficiently. The questions will help you to decide which stance you should take on a specific topic.
The following can be considered to create a good stance for your essay:
Brainstorm your views , ideas and angles of the topic with your group
Find out the most relevant and wide angle according to your judgment faculties
Research out different reference materials to justify your stance
Find out how relevant to the essay outline or argument your stance would be.
2. You don't necessarily have to read through everything
Once you've come clean about the stance you are taking, you can proceed to write the paper with ease. Of course, you need to have a clear idea of what to write about. This is the reason you are probably given a reference list, which you may not have the time to read. And not all of them will be useful either. Once you have your stance figured out, you can take a look at the list and decide which books will and won't be useful for you depending on the title or even the list of contents.
3. You can include signposts
When you write down the first paragraph, the first sentence usually provides a clear idea of what that paragraph is about. This is known as signposting because you're paving the way for the readers to follow your train of thought. Signposting basically allows the readers to save time by getting a fair idea of what the writer is talking about.
Signposts serve various purposes
Paves the way for the further content in the essay
Provides an outline of how the topic would be dealt
Provides a punch or pun or appeal factor in essay
Establish relevance between the content of the essay and topic
So go on and apply these techniques to your essays to make it more appealing.
4. Check a variety of sources.
This one is an effective tip that can transform an average essay to a straight A grade paper. But before moving on to explain how to carry it out, you need to understand that it's an extremely effective technique, but every professor may not find it acceptable.
As you proceed with writing the essay, you need to pay close attention whether the books and articles you found your resources, conveyed exactly what you are writing.
Now you can choose to quote them liberally throughout the essay paper. And when you are not quoting the sources, you can rephrase what the text meant according to your own understanding. This way you will find that not only does it allow you to prepare a brilliantly written essay, but it also takes half the time to prepare it.
Even though your essay paper may come across too heavy on the sources. But still, your professor may actually be impressed with the write-up. This trick definitely makes life a little easier for every student. So rather than focusing on the writing bit, this simple trick urges you to perform your research in a detailed manner, which many of you may find more convenient while drafting essays later..
5. Consider the surprising elements within your specific subject
You may often feel intrigued to write what you think your professor would appreciate while you're preparing an essay. But that doesn't make it a good practice. When writing an essay, you should always question yourself whether there is anything that surprises you about the subject or not.
If you aren't able to come up with any reason that surprises you or doesn't find anything that gets you excited, then you're probably not conducting your research well, because every subject offers some aspect that you were not familiar with before.
In fact, if you look at all the great innovation that has happened in history, it usually happens after breaking away from a pre-conceived notion and exploring an unknown area of study. As you carry out proper research on your essay topic, look for the elements that seem intriguing, and don't proceed with the writing until you gather sufficient materials on it.
6. Your essay is just a story.
Stories generally reflect change and conflict, and the same goes for essays as well. The point of difference in an essay is the conflict is between the varied ideas, the change lies in the way we should reflect those ideas on the paper.
7. Present arguments from different sides
If you need to prepare an elaborate and informative essay, it would be helpful for you to prepare the arguments from different perspectives before you begin working on it. Even though you need to pick a particular side to elaborate on when writing your essay, but as you proceed with the process, having a definitive list of points can be effective in forming your thesis statement.
Also, by presenting an opposing view, you will get an idea of which points you need to emphasize on in your essay. Also, you will have a wider knowledge about the topic, and you will be acquainted with a huge range of vocabulary to enrich the essay.
For instance, the essay you're preparing may highlight that people should consume less caffeine. Now if you want to include the opposing views, you'll also need to take into account the contradictory ideas that elaborate on the benefits of coffee. How can people curb the caffeine intake? What are the antioxidants in coffee? Aren't they supposed to be good for your wellbeing? Try to explore the whole concept by looking into both sides of the arguments before you start with the essay.
To present arguments from both sides these steps are essential
-Creating the argument background.
It is generally done in a systematic manner
- Introducing the topic
-Elaborating on the topic
- Presenting accepted norm, bilief, opinion, views or ideas of the topic
- Then creating two stances; one for the views, one against the views
- Susbtantiating both the stance with counter arguments supported by facts, examples and analysis
So there will be no stopping the remarkable grades when you follow these steps while preparing your next essay.
Writing a great essay seem too complex
Let our writers take care of it
It becomes extremely tedious for a student to write an essay when they have very little idea of how to conduct the process of writing, researching and editing an academic essay appropriately. This is when many students often seek the intervention of essay writing services, and MyAssignmenthelp.com is the forerunners among all the service providers vying for the students' attention.
The writers working for our website have been trained in various academic conventions, and they come from a rather celebrated background, which is reflected in the assignments they prepare for you. We appoint experts who offer their expertise for diverse academic disciplines and levels. So the final product that you receive always earns you appreciation from all quarters.
These experts know that every academic paper comes with different set of requirements and instructions. So they always ensure that your essay possesses all the elements that must be included to make it successful. So without further delay, order an essay from our experts and reap the benefits.
Essay Help : Some commonly asked questions and answers provided online
Is buying essays online safe?
Many students ask themselves the same question, which is it safe to buy essays online? And the answer is – yes, absolutely safe. The rumors are that it is rather risky to buy college essay online, but it is only due to fraudulent companies that operate on the market, and the only thing that they are after is money.
How can I get my essay done fast?
Make Sure That You Understand the Question. First, read and reread the essay prompt a few times before you start to write.
Quickly Outline Your Major Points. Second, you should outline your major points before you begin writing your essay. ...
Write Your Introduction and Conclusion Last. ...
Save Time to Edit Your Essay.
Was this article helpful?