Save Time & Excel Academics
Share your requirements & connect with top tutor !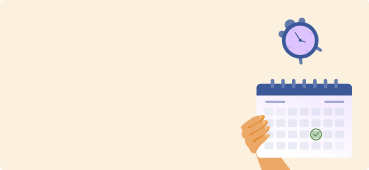 How to Formulate a Dissertation Research Question – An Example
Mark
06 December,2014
A research question is mandatory in order to maintain a linear path while doing a dissertation. If you move away from the right track, it becomes difficult to complete the task. The research question, thus, comes very handy in this respect.
For example, if you intend to work on the ill effects of social networking on our generation or the human kind as a whole, you will have to write about social media only and not about how the entire world will end.
How a research question helps in dissertation?
When you decide to write on a specific topic, your brain somehow gets mixed up and you tend to think about various other things which are not even remotely relevant. This inevitably creates a mess and you deviate from the point you were initially planning on discussing. A research question helps to prevent deviation from the point of discussion.
Framing a dissertation research question
Begin by finding the appropriate topic that also stimulates your interest. Then almost immediately try to ask yourself, to what extent you are willing to discuss on the chosen topic.
For example: How social media is becoming a threat to mankind? If you want to discuss the fact how the younger generation is being affected due to such a platform, your question will be something like this —
What are the threats to which the younger generations are being exposed to because of the social media?
This will restrict you to stay precisely well within the topic and you will not be digressing and speaking about every other thing which makes no sense.
Modifying the research question
The next important thing is to keep modifying your question. As and when you find interesting points and facts which are strictly within the limit of your research work, you will inevitably want to add more points to your idea. So, in order to do this, you have to change the entire question.
Say, for instance, you aim to discuss the privacy issues which one faces because of the social media. You will have to form a question likewise. But before you change the entire question, make sure that you have spoken with a supervisor who has a fresher outlook.
Are you looking for Assignment Help with 100% accuracy, Myssaignmenthelp.com have 3000+ Professional Writers are here to help with your Assignment Writing & also provide 24×7 Online Support.
In this fast paced world, you don't just sit at home with your homework all the time. As soon as college or university is over, you have to rush to your part-time job or other social obligations. So, how will you get time to gather valuable resources for dissertation? Well, contact the experts at MyAssignmenthelp.com and they will find all the relevant information for you. Right from choosing a research question to methodologies to writing the findings, our professional dissertation writers will take care of everything. No matter what specific assignment writing service you are seeking, MyAssignmenthelp.com has the complete solutions to all your academic requirements.
Testimonials
Hudson – "My Assignment Help has lifted a huge weight off my shoulder by taking all the responsibilities of my dissertation project."
Shelly – "I think My Assignment Help understands perfectly what students want. I am very happy."
Cathy – "I appreciate all the prompt responses I got, whenever I have contacted them. I am expecting better grades this year."