Save Time & Excel Academics
Share your requirements & connect with top tutor !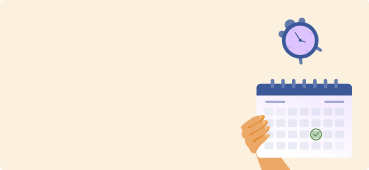 How to Make a Successful Marketing Strategy?
Mark
10 March,2015
As marketing students many of you may be well aware of preparing marketing case studies of successful business enterprises. However, to enter the corporate field, you will be required to prepare elaborate marketing plans and strategies for your company's stockholders and investors in order to attract more investing capital to your company. In this article, we shall provide students with all the information required to make a successful marketing strategy.
The Fundamentals
Marketing is the method through which a company communicates the market value of a product or a service to the customer with the intention of selling the same to the customers and making a profit. The discipline that deals with this part of economic transaction is called marketing management. The discipline typically involves making strategy based plans for the future, assessment of the current plans, sales, brand image management and a bit of customer support management as well.
The Steps
For a successful marketing plan you will need to emulate the following steps. They are not thumb rules but no good corporation can afford to ignore any of them.
Step 1
A marketing executive needs to understand the present market situation of the company. What is the market share of the company? Who are its closest rivals? What are the total earnings of current fiscal year? Have they gone up or down? Environmental scanning is a method through which a company assesses all these factors. It typically requires the marketing executive to go through the market shares of all the companies within that industry to understand which company has the competitive advantage over others. There are well defined scientific methodologies involved in environmental scanning. They are:
SWOT Analysis:
A SWOT analysis involves a careful exploration of four marketing elements: Strengths, Weaknesses, Opportunities and Threats. Strengths of a company can include the characteristics which gives the company a competitive edge over rivals. It can be anything starting from the brand image to the novelty of the product involved. Weaknesses are those elements which place the company at a disadvantage in relation other companies. Opportunities are those areas which can be potentially exploited to gain competitive advantage while threats are either existing or possible challenges that the company might face from its competitors.
PESTEL Analysis:
PESTEL is yet another interesting planning method. It involves the analysis of the political (governmental policies, political upheavals, trade and tariff regulations etc); economic (inflation rates, global oil prices, interest and exchange rates, currency valuation etc) social (demographic factors, social and cultural attitudes etc); technological (technological changes, R&D findings etc); environmental (weather and climate change) and legal (consumer laws, taxation laws, commercial laws etc) factors.
Porter's 5 Forces:
Porter's Five Forces analysis is perhaps the most favoured analytical methodology for marketing. Proposed by Michael E. Porter of Harvard Business School, it helps companies to locate the current competitive position of the company, through an examination of five forces including industry rivalry, threat of new entrants, threat of substitutes, bargaining power of buyers and that of the suppliers.
No matter which methodology, you chose, do remember to give all the elements a thorough study before embarking on a marketing plan.
Step 2
A successful marketing plan requires a good marketing mix. The current fad in the corporate world is to use the Lauterborn's 4 Cs which include product, price, promotion and place. As a marketing strategist your aim should be to create a product which a consumer would like to buy rather than what you want to sell. Giving priority to consumer interests is crucial. Pricing too needs to be carefully determined. Traditional marketing logic tells us to include just the manufacturing cost for your product. But the as a shrewd marketing planner, you should involve abstract costs such as cost of convenience, cost of obtaining the product. If a client has a better product, within easier reach, then perhaps, the customer will rather prefer to buy that product than yours. Promoting your products through all the media vehicles whether it is print, electronic or social media is crucial. Finally in an age of internet where E-commerce rules the roost, you should market your product not just through the physical market place but also the virtual space of the internet.
Step 3
Targeted sale strategies and brand imaging are two most important part of the post-production process. Sale executives are responsible for not only meeting sales targets but creating innovative strategies in a world with rapid technology changes. Today, new and innovative methods of corporate sales include business-to- business (B2B) and business-to-consumers (B2C) methods. B2B businesses carry out commercial transaction between a manufacturer and a wholesaler or a wholesaler and a retailer. B2C businesses conduct transactions between wholesalers and consumers directly. Some of the major corporations are today carrying out B2B and B2C transactions with the help of the internet.
Brand imaging shares some of the functions of advertising and involves a careful management of how a brand will communicate itself to a targeted audience. Some of the top companies involve successful brand imaging strategies which have almost become a part of the marketing folklore. Coca Cola's usage of the myth that it invented Santa Claus was done to gain entry into non capitalist market like Soviet Union and china. Similarly, Xerox Company's genericization of trademark (using Xerox as term for photocopying) is well known to all.
Step 4
Service recovery and customer support is also a part of the marketing strategy of a company. Service recovery is the action taken by the company in case of a service failure. A growing body of literature of management studies harps on the importance of effective service recovery and good customer support for imparting a positive image of the company upon its customers.
These are some of the fundamental principles of marketing which are required to create a successful plan, increase sales and augment profits.
How MyAssignmenthelp.com can help students with marketing assignments?
MyAssignmenthelp.com can help students with all sorts of marketing assignments. Our team of marketing assignment experts guide students to write interesting marketing case studies, prepare environmental scanning reports and write on marketing strategies. We have plenty of free assignment samples for students to browse through. You can also get free assignment quotes from our end on your assignment orders. So log on to our website and order your assignment today.
Related Blogs: