Save Time & improve Grade
Just share requirement and get customized Solution.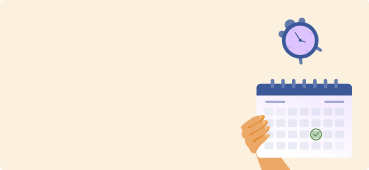 How to Manage Stress and Become a Successful Student
Mark
14 October,2015
You are not immune to stress. Stress is unavoidable in college life. You cannot change the course of stress and anxiety, but you can alter your response to stress. First recognize the type of stress you are facing; is it restraining you from studying? If your mind is getting bogged down under the burden of books, class notes and papers, it is time to follow effective stress management techniques.
But first let us understand, are you really experiencing stress?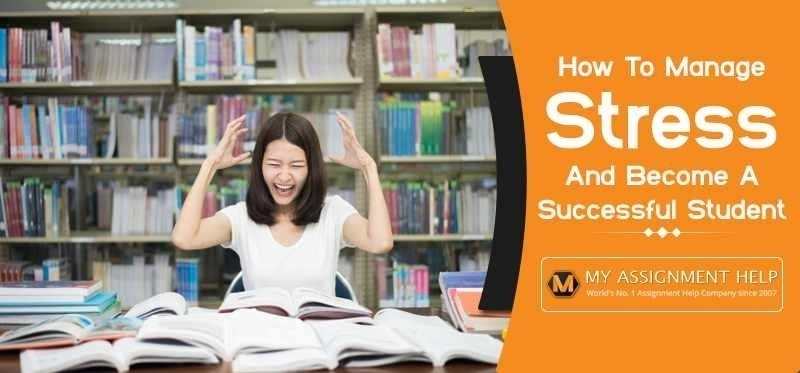 Sometimes it is hard to realize whether you are enduring stress symptoms or just undergoing high tension. Here are few indicators to find out if you are really stressed out:
Are you countering difficulty in concentrating?
Having increased worrying?
Facing trouble in finishing assignments on time?
Are you not attending classes?
Experiencing short-temper or increased agitation?
Suffering from tension, headaches and tight muscles?
Are you experiencing changes in eating habits ('eating disorder' or 'stress eating')?
Noticing changes in sleeping pattern?
If your answer is 'yes' to most of the questions mentioned above, sadly but true you are undergoing stress.
But, why stress occurs in the first place?
Studying and not receiving any outcome of it or not studying at all are two situations that can drive you to anxiety and stressful situations. So, here is a solution.
Strike a balance between studying and not studying:
1. Decide when you want to study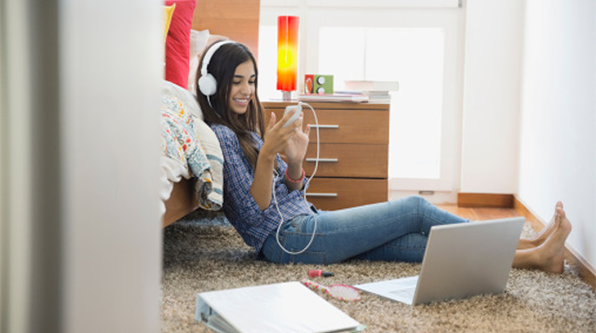 Determine when you have to study and when not. If you study hard all day without stopping, you would become so exhausted that you would not be able to continue anymore. However, if you plan precisely, you would get maximum out from yourself.
Ideal schedule:
8 am – 9 am or 9 am – 10 am: Gym
10 am – 12 pm: Study
12 pm – 1 pm: Break
1 pm – 2 pm: Lunch
2 pm – 5 pm: Study
5 pm – 6 pm: Break
6 pm – 8 pm: Household chores and dinner
8 pm – 11 pm: Study.
2. Don't feel guilty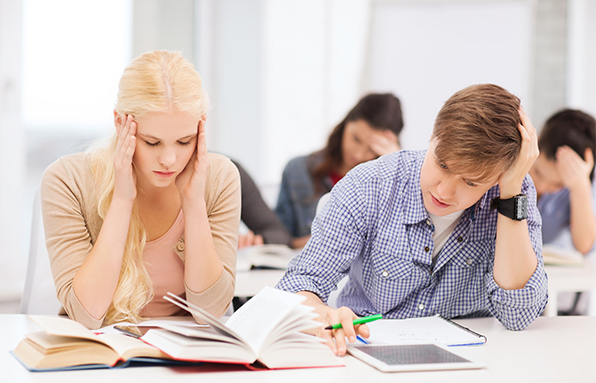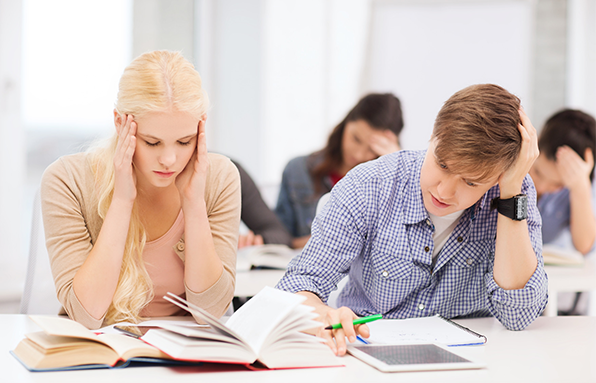 When not studying, you are worrying or feeling guilty about it. Your mind is trying to study all the time. It is advisable that you take control of your life. The reason is there's no one to tell you when you should study and when you shouldn't. Taking breaks at intervals is very significant to be a productive student. After one hour of straight study, take 10-15 minutes of break. Listen to soothing music, watch TV or go for a brisk walk.
3. Avoid time wasters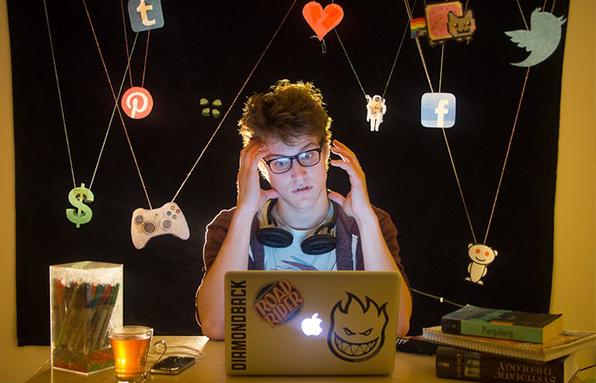 Trying to study + distraction = Time wasters
Worrying + feeling guilty about not studying = Time wasters
Time is most effectively used when you establish a balance between concentrated study and relaxation. Relaxing is more important than making time for studying; if you body is not relaxed, your brain will never feel like studying.
4. Maintain a number of non-study activities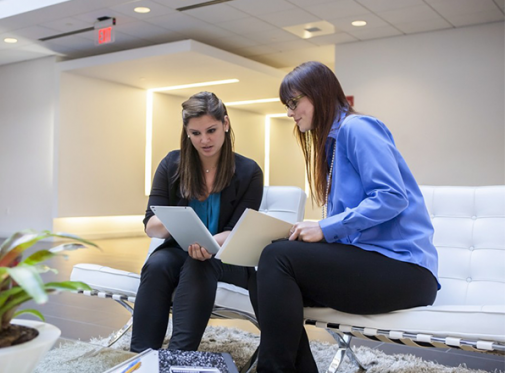 To maintain a balance between wanting to study and not studying, you should take few non-study activities. But not too much! All your efforts should not go into them. Let's take a look at the examples of non-study activities:
Sports
Watching television shows
Part-time job
Partying
Watching movies
Now that you know how to strike a balance between studying and not studying, it is time to learn the techniques to overcome stress in college life.
Techniques to manage stress in college life:
Here are few effective and innovative ways to fight off stress in college:
1. Apply instant stress busters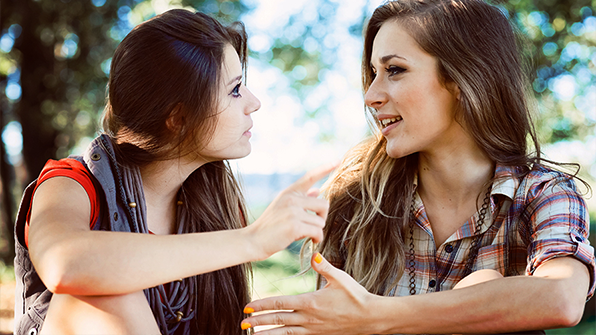 When you feel stressed or anxious, do few of them according to your convenience.
Take a break
Talk to a friend
Allow yourself to cry (obviously by finding a private place)
Go for a brisk walk and run
Mediate (Mini meditation: breathe deeply, count to five and exhale slowly. Watch your lower abdomen expand and deflate. Repeat it five times)
2. Adopt few relaxation techniques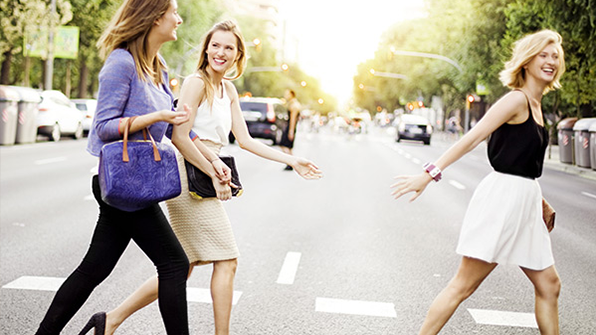 Small and simple steps can do wonders if they are applied in proper manner. Here are those,
If you are experiencing exam stress or anxiety, remind yourself that exam period comes with an end date.
Intake water in proper amount throughout the day to keep your mind and body functioning well
Engage in positive self-talk (repeating yourself 'I can' or 'I will') to help boosting your self-confident
Don't aim for perfection, remind yourself that the best is something to be proud of
Meet a friend, have coffee, eat lunch or go for a walk together.
3. Live on healthy diet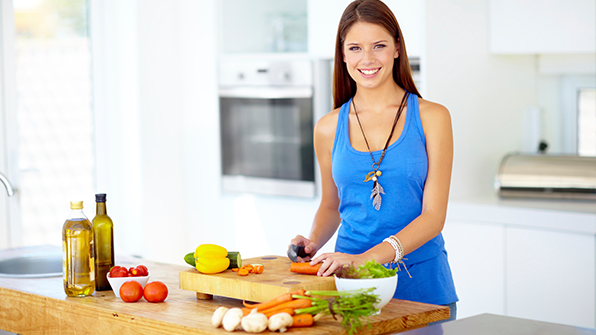 After proper exercise, you need to follow few food regulations to de-stress your body and mind.
Diet principles:
Don't skip meals: Skipping meals can raise your body's insulin response and therefore lead to fat storage and weight gain.
Reduce Snacking: By limiting your snacks between meals, you are giving your pancreas a break from constantly producing insulin and digestive enzymes. However, healthy snacking is better than intervals cravings.
Recommended food:
Protein with each Meal (fish, eggs, nuts, whole fat daily and fully cooked legumes)
Low-starch vegetables (Spinach, broccoli, cabbage, kale, garlic, onion, seaweed, carrots, radish)
Healthy fat (Omega-3 oils from oily fish, eggs and meat)
Fresh fruits (two or three pieces a day).
Foods to avoid:
Sugars and refined carbohydrates (cakes, milk chocolates, pastries, white bread, takeaway foods)
Processed fats (cheap meat and eggs, commercial mayonnaise and dressings).
4. Practice laugh therapy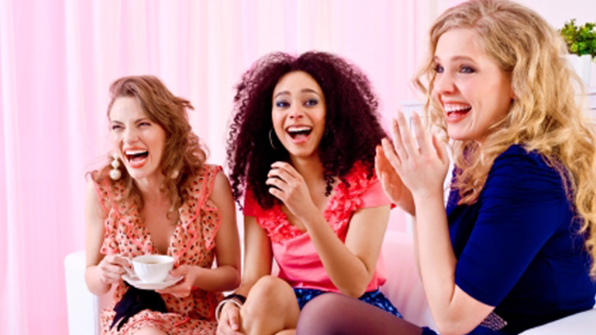 Joke 1: I asked my heart why I can't sleep at night? Heart replied because you slept in the afternoon, don't act like you are in love all the time.
Joke 2: Teacher: Which vegetable makes your eye water?
Student: Any vegetable
Teacher: How?
Student: Just rub any vegetable in your eyes and see what happens!
A big belly laugh cools down your stress response, increases your heart rate and blood pressure and you experience a relaxed feeling.
5. Have a written things-to-do list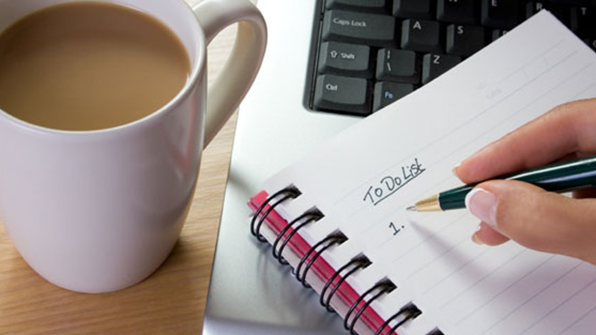 Try setting achievable goals that you can handle. The best way to do it is by writing down on a piece of paper. Keep it with you; whenever you achieve a goal, mark them on your list. This will help you to stay on the track by using your things-to-do list.
6. Improve time management

As a college student, you need to juggle study, work, family and social commitments. Unfortunately, your time is limited. So use this timetable to manage your time effectively.
Take the time to plan it before taking any challenging task, at least once in a week
Use short period (at least 25 minutes) to revise the learned materials, concepts before ending a scheduled study session
Rise 15 minutes earlier than previous schedule
Reward yourself whenever you achieve daily and/or weekly study goals
Make detailed timetable for challenging tasks and able to concentrate in study
Take time out for studying daily (if possible)
Begin major projects ahead of time, break the task into number of sub-tasks
Be specific with the things you want to accomplish rather than allotting 2 hours of study each night.
7. Get enough sleep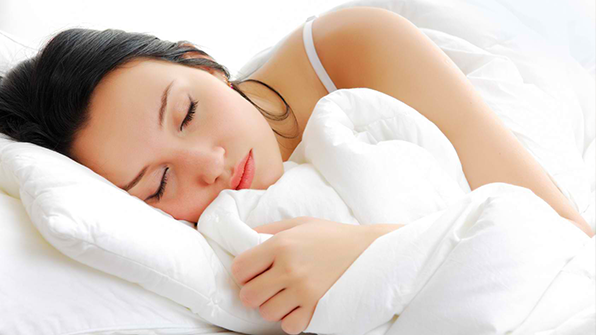 Stress causes insomnia (difficulty to fall asleep and to stay asleep, and affects the quality of the sleep). Reversely, research has proven getting proper sleep can reduce the level of stress. If you are getting proper amount of sleep, use this technique,
First, set your bedtime and your wake-up time according to the number of hours of sleep. For example, if you are getting 5 hours of sleep a night. Then gradually increase the amount of time allotted for sleep by 15 minutes or so every few night. The purpose is to increase the amount of sleep you will get during the night.
Second, a person with insomnia needs buffer zone. Experts suggest that you start winding down two hours before bedtime. Stop all works and end phone calls. Watching television before going to bed is all right, however television should be turned off before an hour before bed. You can read or listen to music.
8. Have fun without alcohol and stimulants
Enjoy, lose your sense or buckle under the pressure of college life. But don't push your body by consuming alcohol and stimulants. A large number of college students turn to prescription medicines and caffeine pills to stay awake all night and study. Many others stay all night partying and mostly drinking, and expect to perform well in their 8 am college class. The consequences of drinking you may face,
Have a rush of adrenaline and make awful mistakes that you will regret for the rest of your life
Difficulty to manage, improve or even maintain relationships
Change of physical appearance that may lead you to frustration
Lack of patient that may the change the relationships with others.
Here's how you can avoid them all,
Students' newspaper should not run liquor advertisements
Students' organizations should have in their constitution that their member should not drink if they are underage
Each college and university should have strict alcohol policy without any criticism
Students need to be given accurate and detailed information about the effects of alcohol on human bodies along with positive effects of drinking.
9. Find support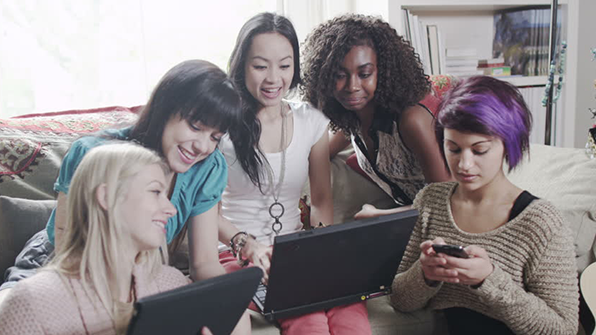 Going to college usually means leaving your family and friends behind. The students who have not built their support circle yet may experience a sense of 'lost' and loneliness. Both can be the reasons of acute stress reaction. Here's how you can handle the pressure:
Stay connected to your home
Keep calling your family members, drop e-mails by describing your experience in the new atmosphere, or even video conferencing to stay connected with your family and friends at home. A quick chat with best friend or mother can ease your difficult time.
Join groups and clubs in college
Getting involved with groups and clubs at college can be an excellent remedy for loneliness. Join an exercise class, run around the campus while talking to people. It can be difficult to open yourself, but having people to study with and exercise can get past shyness and relieve a lot of college stress.
If you find it difficult to adjust to the challenges of college life, contact the campus services that your college offers you. You may find very helpful and learn skills that may help you in rest of your life. There are,
Student health services
Workshops for students
Counseling sessions.
10. Lastly, please stress less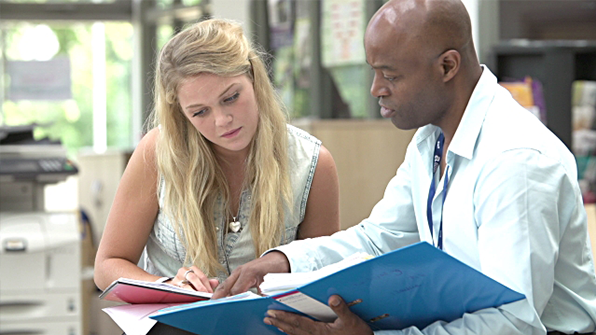 If above techniques have failed you, then do yourself a favor and identify the things and times that trigger your anxiety and stress. Ask yourself the following questions,
What causes you stress or anxiety?
Are you most stressed in the morning? Before class? Or studying in the evening?
Think of ways to alter your responses to stress. Change the ways you were handling stress; for sure reasons it is not working on you. Here's how you can do it:
When exam approaches students mostly focus on how unprepared they are, how poorly they will perform instead of focusing on the things that will help them do well in the exam, such as meeting professors, scheduling study time etc. The idea is to get over the negative thinking and accept the fact you are not an expert because you are still learning.
First assess the things you are involved in. If the volume of things stresses you out, you should reduce only understanding the importance of it. If it is not enough important for you, easily dump it from your schedule.
Take MyAssignmenthelp.com assistance to deal with stress in college life
Is assignment writing one of the reasons behind your stress? Then your worries have come to end. MyAssignmenthelp.com offers you all the needed help by offering your all types of assignment writing services. Our vast range of assignment help services relieves students from the burden of assignment writing.
What do you get from us?
Term Paper Help Services
Books Review Writing Services.
We take care of every requirement mentioned by you. Our strength lies in a team of 3000+ experts who have developed their expertise in over 100 disciplines. The best part of availing assignment help from MyAssignmenthelp.com is you get quality assignment right on time, without any fail.
What do we do?
We create customized assignments and help students to grasp new skills information on their subject. With our expert assignment help, you will never be short of scores: straight 'A'.
How we do it?
Our team of subject experts produces quality assignments of any type. You just have to send your request to us by filling out the online order form and our operation team will respond to your request the moment they receive it. Afterwards, one of the best chosen assignment writers will start with your assignment order. And deliver the completed assignment within the speculated time.
Place your order now and see the difference in our academic results!
Was this article helpful?