Save Time & Excel Academics
Share your requirements & connect with top tutor !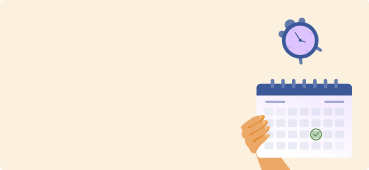 How to Avoid Plagiarism Issues in Your Assignments
Mark
05 December,2014
Did you turn in what seemed like an entirely flawless (albeit hurriedly written) assignment, only to get a bad score marked on top of your assignment paper? Before you launch into that rant, that the college or the professors are being unfair to you, despite your best efforts at submitting great assignments, look closely at your paper. Did you forget to give credit to the information that you sourced from the Internet and scholarly articles in your assignment? In such cases, you are guilty of unintentional plagiarism in your papers, and it might have resulted in the dismal scores this term.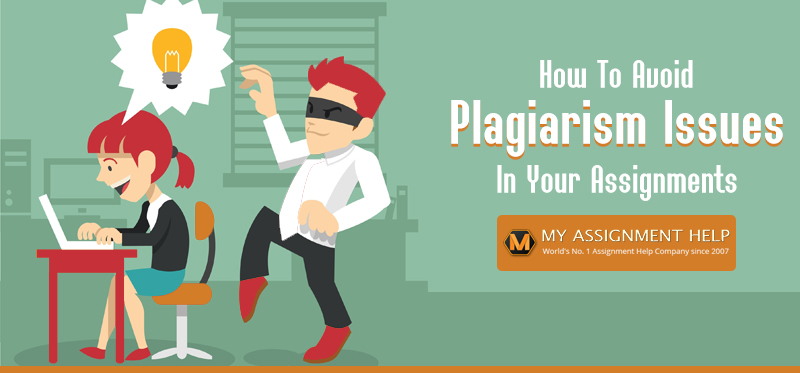 Generally, the following are considered as plagiarism in US Schools and Universities
Copying someone else's words or ideas
Submitting the work of others as one's own
Failing to give credit to someone for their work, if referred
Punishment to plagiarism can be either be a suspension, rejection of the work, failed grades or even termination from the School/University. It is necessary to contact your Designated School Officer (DSO) to know what is considered as plagiarism in your respective school/college.
According to a survey of 43,000 students from both public and private schools by The Josephson Institute Center for Youth Ethics
59% of high school students admitted to cheating in the previous year test.
Every one student out of three admitted to using internet to plagiarize their assignment.
With such alarming cases of plagiarism, schools/ universities are on war footing to penalize and punish plagiarism cases.
So, how can you ensure that you do not fall prey to such silly mistakes the next time on wards, so that your academic integrity is intact? Writing plagiarism-free content for your assignments is not difficult per se , but requires certain care and finesse. Read this post to find out some of the fool proof measures that you can take, to make sure that you never have to lose precious grades, due to plagiarism issues.
How to avoid plagiarism in your assignments?
Drafting an entirely original content is an essential and mandatory work of assignment help online. But if you would rather compose your assignments by yourself, here are some of the tips that can help you take care of the plagiarism issues in your assignments. The following tips are not too difficult to implement, but require patience and an eye for details and organization. Go by the following tips, and you will never have to worry about losing a grade to plagiarism problems.
Organize all external sources carefully
This needs to be done before you start writing the assignment. Once you get your hands on all the information that you need to compose your assignment, collate all the external sources at one place. You may use a digital organizer like
Evernote ( hyperlink to https://evernote.com/)
to keep a tab on all external sources along with publication and access details to make things easier and faster.
Richard Bullock has offered a relevant note taking or referring tip in " Norton Field Guide to Writing ( 2006) "
He mentions that one should take down notes in their own words, so that later one can remember whether the notes written down were a paraphrase or a summary. He goes on to state that once you review a source, you need to record the information that would be required for bibliography or citing the works. This will prevent one to track back where he has sourced the referring point.
Refer: Bullock, Richard. The Norton Field Guide to Writing. New York: W.W. Norton and Co, 2006.
Cite external sources within your assignment
Citing sources within your assignment is the commonest way that helps you get rid of plagiarism issues. Go through the link https://myassignmenthelp.com/apa-referencing.php
to check citation guidelines, and you will find the formatting specifications for each citation style (i.e. Chicago, APA, Harvard, etc.). Adhere to the formatting instructions and add the citations within your assignment. Although citing sources within the assignment require fewer publication and access details, you need to nail each one to ensure that you get all of them right. However you can get instant citation of sources with our citation generator. Just visit the link, fill in few details and get your citation
and more. Bid goodbye to the days of painstakingly documenting or citing each sources manually with out citation generators.
Master the art of paraphrasing; Less words, same meaning
Whenever you find information that is perfect for your paper, the first thing that occurs in mind is " How to paraphrase to avoid plagiarism?". Resist the urge to quote it directly for your assignment. Using quotes is alright, but most educational institutions put a limit on that as well. If you come across ideas and information that would go really well with your assignment, then you must learn how to paraphrase the same. The key to successful paraphrasing is to use minimum words from the original text, while retaining the sense and meaning. Ensure that you do not include more than two consecutive words verbatim from the source text in your paper.
Well, there are multiple paraphrasing tools online like
and others but still many a times, the paraphrasing by these tools have been found to 'not match the standards' and hence can only be used for referencing.
Use direct quotes whenever possible
If you want to use the information just as it appears in a journal, book, article or movie, then you must use quotation marks or "block quotes" in your paper. Using the information just the way you found it without quotes in your paper results in plagiarism, so be careful about it. However, try not to include more than 40 words in a chunk of quotes in your paper for most professors prefer information exceeding the 40-word limit to be paraphrased within the assignments. Make sure you adhere to quoting specifications on formatting and alignment to avoid plagiarism issues. In case, you have done so, the quoted material should be cited either in foot note, end note or in text.
Check the referencing styles
Once you have figured out the accepted or standardised referencing style for your papers in college or university, you have to learn a thing or two about referencing the sources. It is one of the smartest ways that you can rid your paper of plagiarism issues. Create a list of external sources (as per the formatting specifications of your chosen referencing style) at the end of your paper, and include ALL the details carefully. Getting your referencing game on point is also imperative to fetch those coveted top grades.
Generally schools or colleges provide the referencing style to be followed while doing an assignment.
Or you can visit https://myassignmenthelp.com/referencing.php for help.
According to a survey of more than 63,700 US students ,by Donald McCabe Rutgers University "38% of students admitted to "paraphrasing/copying some sentences from different sources, without footnoting it."
According to Rutgers Today " in his nearly three decades of research, surveying college students to learn more about the state of academic integrity, one phrase Donald McCabe elicited about cheating from students that still rattles him: "It's no big deal."
The deal becomes big with failed grades and loss of reputation.
You would off course expect that your name is not in that list, right?.
Communicate honestly with your teacher
While honor codes, guidelines and tutors are great help to avoid plagiarism, it is best to communicate honestly with your teacher as he would have the final say on what you write. You can be honest about the help you intend to take from various sources and ask your teacher about what he/she would consider plagiarism. If you feel that your referencing would extend to the Grey areas, ask your teacher about the same. Out of all the ways to avoid plagiarism, it is most suited one.
Ensure that the work reflects who said what
While writing a paper , ensure that a clear line of distinction is drawn between what you said and what others said in the content. Voicing other's opinions or arguments variably come within the limits of plagiarism. It is important to know the authors of the online pages, where they received information from, what is the exact age of the information, whether it is updated or obsolete etc. It should be taken utmost care of, that the stats and facts are of recent past. The entire work should reflect consistency of the age of facts and data.
Run a thorough check online
Finally, when you have edited and proofread your assignment for the umpteenth time, run an in-depth plagiarism check online. A simple Google search will give you a plethora of options online for various plagiarism checking websites and apps. One of the best options is to visit https://myassignmenthelp.com/plagiarism-checker.php
Copy-paste the content to be checked and whoff!. All the plagiarised parts in the content is highlighted in the report obtained. Employ proper changes on those parts and what you get is a 100% original unique work.
Parting words,
Apart from tone, style and grammar, you need to be on the lookout for intentional or unintentional plagiarism in your assignments. Use the tips discussed in this post to learn your way around submitting original assignments and keep your academic integrity intact.
Having trouble citing sources and referencing
Get assistance from Myassignmenthelp.com—(Supporting sentence)
State-of-the-art plagiarism checkers, foolproof editing and proofreading system and over 4500 scholarly assignment experts with PhDs from reputed universities – MyAssignmenthelp.com has got it all! Essays, dissertations, term papers, case studies, coursework, presentations, homework, reports and many more. Get expert help in all.!
Covering over 100 academic modules with scholarly degrees from reputed universities, our team of experts can compose A-grade assignments on various disciplines and sub-disciplines with clockwork precision. Here are a few perks that you can avail when getting your assignments done at MyAssignmenthelp.com!
Flawless,100% original solutions
Round the clock support and Super-swift deliveries
Unlimited rework and revisions
SMS alerts and updates for free
Turnitin reports on request
Jaw-dropping prices and discounts
Still envying the student who scores higher than you?.
Connect with us for being your teacher's apple of the eye.
Rush to place your order today!
Suggested Reads: