Save Time & Excel Academics
Share your requirements & connect with top tutor !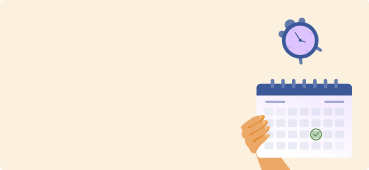 How to Plan and Write A Perfect Dissertation
Mark
29 May,2017
Writing a dissertation can be the most rigorous task you undertake during your academic career. You're going to get your degree and obviously your dream job based on this. So, you cannot afford a single mistake. Well, do not worry! According to author Stephen Keague (The Little Red Handbook of Public Speaking and Presenting), "Proper planning and preparation prevents poor performance". Yes, beginning with a robust writing plan can make this daunting task much easier and manageable. We can offer you lots of help out here to get you started and assist you on your journey to the perfect dissertation.
How to Plan your Dissertation?
Do not rush to start writing the paper. Take out some time to make a perfect plan for your dissertation. Proper planning is very much required or you won't be able to prepare an impeccable dissertation. We have come up with some no-fail tips to plan a dissertation in this section of the blog. Just take a look if you do not want to undermine your chances of getting your final degree.
1. Get Familiar with the Expected Format
First, you need to know what you are expected to write. Different universities have different requirements regarding the format of a dissertation paper. You have to read and understand the format related guidelines provided by your university or department. If you miss out a single requirement, your paper may get rejected. So, have patience and go through the guidelines very carefully. You can also highlight the important sections. If you do have any confusion, you can ask your professor. He/she will surely help you. Make sure you follow the standard format that your university prefers.
2. Choose your Area of Interest
Next, you have to choose your area of interest. Selecting an area or topic that you enjoy will make the task of dissertation writing less daunting. Do not hurry! Do as much reading on the subject area as you can and make sure there is ample of literature to support your research question/s and ideas. Ask yourself the following questions before you select an area.
• Do I have adequate knowledge about the area?
• Am I comfortable with the area?
• Does the area provide scope to conduct an extensive research?
Go through the recent writings on your area of interest. It will help you find out the most significant angles and gaps in the existing literature. You can also find out an interesting approach to deal with the area you have selected.
3. Prepare your Research Question/s
The success of a dissertation depends on how appropriate and relevant the research question is. A dissertation generally aims to answer all the questions that have been posed. So, before you write the paper, prepare your research questions. Your research question should meet the following criteria.
• It should present a new issue or problem
• It must be researchable
• It should not shed light on a previously researched issue
You can also take suggestions from your professor before preparing the research question/s.
4. Do time management
Dissertation writing is an overwhelming and time-consuming task. If you approach it correctly, it is manageable. You just need to know the right trick. Divide the task into small chunks or parts (like researching, structuring, writing, etc) and allot time to each accordingly. It will definitely help you accomplish the task successfully.
5. Determine an Approach
You have to determine what will be your line of inquiry. You may apply theories to an experience, extend a study or analyze a concept by adopting a specific approach. That's totally up to you. This advice may seem to be redundant to you. Do not take it casually. Otherwise, you will end up with an averagely written dissertation.
6. Create an Outline Plan
You also need to make an outline plan if you want to end up with a perfect dissertation. The general outline should look like this:
• Title page (title of the paper, your name, your university's name, your supervisor's name)
• Abstract (Summary of the paper within 250 words)
• Acknowledgements (mention those who have helped you during your research)
• Introduction (discussion on the area, aims)
• Literature review (discussion on existing literature)
• Methodology (research methods that you have adopted)
• Results and discussion (outcomes of the research)
• Conclusion (rephrasing the main topic or theme)
• Bibliography and references
• Appendices
Determine what you will write in each chapter. You can note down all the ideas or concepts that you want to elaborate chapter wise. Most importantly, set deadline for every chapter so that you can complete the task before the submission date.
Foolproof Tips to Write a Perfect Dissertation
Once your plan is in place, apply these pro tips for writing a perfect dissertation.
• Start Writing Sooner
Once you are done with the planning part, just start writing as early as possible. Do not panic. Keep on writing. Do not correct. Do not think about the mistakes. You can revise the paper later.
• Begin with What you Know
If you are stuck with the introduction, just leave it. Do not force yourself. You can start with the literature review section if you are comfortable. There is no as such rule regarding this. Take a decision according to your own feasibility.
• Prepare a Rough Draft
Prepare a rough draft first if you want to submit a flawless dissertation paper. You need to revise the rough copy several times so that you can find out all the mistakes. Of course, you have to rectify all the mistakes.
• Follow the Outline
Follow the outline that you have prepared while writing the final paper. If you don't, you will end up with an ill-structured dissertation. It will help you maintain a coherency in the structure.
• Adopt Inductive Approach for the Introduction
You need to adopt an inductive approach while composing the introductory chapter. You should begin this section with background information about the area under discussion. Introduction should inform the readers what is going to be analyzed in the main body.
• Use Comparative Approach for the Literature Review
Write the literature review section using a comparative approach. You need to mention how the existing literature under discussion is relevant to your research. This section should be critical, informative and comprehensive.
• Draft the Conclusion from Deductive Approach
The concluding paragraph should be written from a deductive approach. You cannot introduce a new concept or idea in this chapter. The conclusion should restate the key idea.
• Stop Procrastinating
Procrastination is a strictly no-no. Avoid the things that lead to procrastination. Write at least one page every day. Otherwise, you will lose the flow.
• Edit and Proofread your Paper
Remember a single mistake can ruin your career. So, do not forget to edit and proofread your dissertation before submitting it. If you are bad at editing and proofreading, you can take professional help.
Dissertation Checklist
Wait! Do not rush to submit your dissertation. Ask yourself the following questions before you submit your paper.
• Does my dissertation meet all the requirements of my university?
• Is the dissertation properly formatted?
• Does the dissertation include all the required chapters?
• Have I included the list of abbreviations?
• Are all the sources cited properly?
• Does the dissertation include copyright page?
• Have I included footnotes and endnotes?
• Have I used standard font size?
• Is there any grammatical, punctuation or spelling mistake in the paper?
Have you crosschecked all the things mentioned above? If yes, then you can submit the paper. If you are not confident enough, then it is better to seek guidance from experts. You should not any risk.
MyAssignmenthelp.com – The Most Trusted Name for Dissertation Help
We, at MyAssignmenthelp.com, are here to guide students to draft impeccable dissertation papers. It's been over a decade, we have been providing dissertation help. Our customers get to enjoy the following facilities:
• Top-Notch Solutions
We are known for providing superior quality solutions. We always strive to maintain the standard that we have set. Each dissertation solution undergoes three stages of quality check.
• No Trace of Plagiarism
We maintain strict policies against plagiarism. Our writers are instructed to produce original content. We use reliable plagiarism detecting tools for checking the solutions. That is why we are capable of delivering 100 percent plagiarism-free solutions.
• On-Time Delivery
We assure timely delivery of the solutions. Our experts complete drafting the help materials before the deadline. We never fail to deliver the solutions on the promised dates.
• 3800+ PhD Experts
Our recruitment process is rigorous. We consider the factors knowledge, creativity and experience before hiring our scholars. We boast an in-house team of more than 3800 PhD experts and dissertation editors. All of them have completed their doctorate degrees from renowned universities. They are well-acquainted with all the dissertation related rules and regulations imposed by reputed universities across the world.
• Reasonable Prices
We offer the best price in the market so that everyone can avail help from us. We manage to maintain the quality at low profit margins. Factors that permit us to do so include state-of-the-art infrastructure, orders throughout the year and in-house experts.
• Unlimited Revisions
The number of rework we get is very less. Students may not like any part of the solutions delivered by us. They can always ask for revision. Our writers are always available to modify the solutions according to the requirements of our customers.