Save Time & Excel Academics
Share your requirements & connect with top tutor !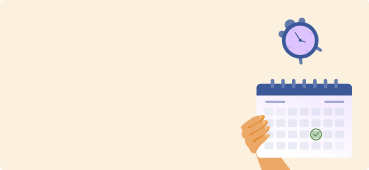 How to Write Career Episodes for Your CDR in Australia
Sienna Kelly
08 January,2018
Competency Demonstration Report or CDR is required to be written by migrant engineers in Australia to be eligible to apply for engineering jobs. Engineers Australia (EA), a non-profit organization dedicated to be a national forum for the improvement of engineering field in Australia, accepts this CDR to provide approval to one's eligibility of seeking engineering jobs in the country. The CDR is the medium through which migrant engineers can prove their competency.
Typically, EA asks engineers to write their own CDR to demonstrate your communication skills to the board of assessor. According to the instructions in Migration Skills Assessment Booklet, if you present a poorly written report, your chance of getting the desired job reduces considerably. CDR writing services in Australia offer CDR help to such candidates in preparing a report that can help them earn positive assessment from the EA.
Generally, CDR consists of three Career Episodes, one Summary Statement and a Career Professional Development section. The purpose of CDR is to demonstrate the following -
How well you have applied your engineering skills and knowledge on previous jobs
How does such application meet the competency standard of the relevant occupational category in Australia?
Things to remember mainly while writing your CDR report
Your CDR report needs to be printed on A4 sheets in English and narrative form.
You can only use the first person singular.
Describe some notable contribution that you have made while working as an Engineer in your country.
How to write Career Episode
Career episode elaborately represents your knowledge and skills in engineering. This can either be from education or work experience. Your each career episode should be based on the specific period of your professional career. It is essential to offer prominent evidence to support your claims of how you have gained skills and competency as an engineer.
Career episode should be written in your own word, you might be thinking that demonstrating evidence of your competency will be enough, but experts suggest that you must always write career episodes with utmost care to show your written communication skills. The assessing body will also judge your writing skills so if you are not confident about being able to impress the board when it comes to written communication proficiency, hire CDR report writing services in Australia.
Career Episodes can be written upon:
An engineering task which you had undertaken as part of your educational program
A Project on which you have worked on or are currently working on
Specific engineering job position you have occupied or currently occupying (you need to include more information than just duty statement)
Any particular engineering problem which you have solved.
Length of career episode
Many times this creates confusion among applicants that how long a career episode should be written. The length of each career episode must be from 1000 to 2500 words. Yes, you heard it right; you don't need to present a large amount of technical data in the episodes.
Checklist to write impressive episodes
Good writing skills
You need to have evidence to prove your application skill
While writing, put emphasis on what was your contribution in any particular project, you need to stress on your personal role
Avoid stuffing your episodes with excessive technical data
Emphasis engineering faults identified by you in any certain project and also mention certain problem solving techniques which you have applied to solve the issue
Number each paragraph of your episodes and specify those numbers in SS.
Format of numbering the paragraphs: career episode 1 (Paragraphs 1.1,1.2,1.3), for career episode 2 ( you can number different sections like 2.1, 2.2, 2.3, etc.) and while writing career episode 3(you can go like ; paragraphs 3.1, 3.2, 3.3)
Points to Remember to avoid rejection
You need to remember these points while writing your CDR report to avoid getting rejected
Don't write it in other language than English
Don't write in informal tone
Don't put large amount of technical details
Don't write too short or too lengthy episodes.
Your CDR can get rejected if
It's not telling anything about your engineering knowledge
You have included a significant amount of calculation or images
You didn't write your report in the first person
You missed mentioning what problems you faced while doing a specific project
You have neglected to explain what methods you have used to overcome problems encountered
You didn't put numbers in your paragraphs.
How Does MyAssignmenthelp.com Offer You Help with Writing Your CDR?
At MyAssignmenthelp.com, we are associated with reliable and professional CDR writers. All of our in-house CDR writers are either engineers in Australia or professional writers who have years of experience in writing CDR for engineers of different streams.
Our writers are skilled professionals who know every way of writing and presenting a CDR impressively. We are so particular about only delivering the best to you that our quality check team always ensures that a report is written accurately and all your professional and academic achievements are well presented.
Other than providing only the best, we also make sure that you get to hire our assistance in the easiest way possible that is why we have designed a short order form which only takes minutes to register your assignment request. We regularly tally our rates and make sure unlike our competitors, we offer only the best deal to students. Our fastest delivery service guarantees that you never need to wait for long to get any kind of assistance from us. We are always one click away from you as our expert support team is online 24*7. Let us know your query at +61-3-4000-0033.