Save Time & improve Grade
Just share requirement and get customized Solution.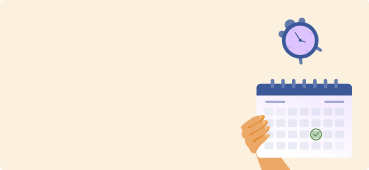 How to Take Care of Acute Pneumonia Patients?
Mark
12 November,2014
With more than 450 million people being affected globally and more than 4 million deaths occurring every year, pneumonia is fast becoming one of the most potent adversaries of public health. Perhaps what is more worrisome is the fact that medically pneumonia is not a complicated disease and can be treated with proper medication and diet. However, in many countries of the world, basic medical infrastructure is lacking and people who become victims of pneumonia are often denied of timely medical intervention. Here is all that you need to know in order to take care of acute pneumonia patient.
Causes of Pneumonia
Determining the exact cause of disease is the first step towards successful medical intervention. Pneumonia is a pathological condition of the lungs, caused by infection through viruses or bacteria. Bacteria are the most common cause of pneumonia. In adults, however, most pneumonia cases are caused by viruses. The bacterial culprits are streptococcus pneumoniae or pneumococcus that is isolated in almost half of the cases of bacterial pneumonia. Common viruses responsible for viral pneumonia are influenza, human parainfluenza virus and respiratory syncytial virus. Pneumonia germs are transmitted through noses, mouths or even eyes by coming into contact with contaminated materials or infected persons.
Types of Pneumonia
Pneumonia may be of various types based on causes and places of occurrence. Based on type of transmission, it may be
Hospital acquired: Acquired during the course of a stay in the hospital for another disease.
Community acquired: Acquired through social contact.
Based on cause, pneumonia may be of the following types:
Bronchiolitis Obliterans Organizing Pneumonia (BOOP) which is caused by the inflammation of the lungs.
Eosinophilic Pneumonia which is caused by the attack of the lungs by a kind of white blood cells.
Chemical Pneumonia caused by chemical toxins and pesticides.
Aspiration Pneumonia caused by aspirating materials.
Dust Pneumonia caused by dust allergies.
Opportunistic Pneumonia which occurs in people with weak immunity like HIV/AIDS patients.
Necrotizing Pneumonia caused by necrosis of the lung cells.
Double Pneumonia, where both lungs are affected.
Severe Acute Respiratory Syndrome (SARS) which is caused by a SARS virus, a special kind of pathogen.
Finally based on the areas affected, pneumonia may be divided into:
Lobal or affecting a single lobe.
Multi-lobal or affecting both the lobes.
Bronchial or affecting the bronchi.
Symptoms
The most common symptom of the disease is cough which is recorded in almost 70 to 90 percent of the cases. This is followed by fatigue which is recorded in almost 90 percent of the cases and is caused by compromise of immunity due to the entry of germs. Other common symptoms include fever, shortness of breath (especially while climbing stairs or strenuous physical activity) and presence of sputum. Rusty colored sputum is noted in pneumonia caused by Streptococcus pneumonia, while bloody sputum is noted in pneumonia caused by Klebsiella bacterium. Chest pain in some cases may be noted.
Diagnosis
It must be kept in mind that many of these symptoms are common to many other respiratory diseases. For instance, bloody sputum may be caused by tuberculosis. Similarly, shortness of breath, difficulty in breathing and chest pain are common symptoms of acute bronchitis, bronchial asthma and COPD (Chronic Obstructive Pulmonary Disease). As such the only way for differential diagnosis (to differentiate one disease from another where multiple common symptoms are present) is clinical tests. A variety of clinical observations and tests are available. In children, presence of cough, rapid respiratory rate and lower chest in drawing are the primary symptoms. In adults, usually no clinical tests are required if all the vital signs are normal. A simple stethoscope examination is enough. Finally in serious cases of hospitalization pulse oximetry, blood test determining the count of white blood cells and chest radiography are required.
Treatment
The most important part of the medical regimen is to administer correct medicines. In children and adults, most of the common symptoms subside by administration of oral antibiotics and plenty of fluids (to bring out the sputum. In some cases of elderly patients, hospitalization is needed. The standard procedure is to follow the CURB 65 rule or to test the following: Confusion of new onset (i.e. the patient is delirious or in an altered state of consciousness); Blood, Urea, and Nitrogen are greater than 7mmol/l; respiratory rate is greater of 30 breaths, blood pressure is less than 90/60 and the patient is more than 65.
These points must be remembered to prevent pneumonia and nursing pneumonia patient. More importantly, prevention is better than cure. Vaccination is available for children. For adults, smoking cessation, maintaining a pollution free environment and maintaining hand and oral hygiene are ways to prevent.
How MyAssignmenthelp.com can help students in writing Nursing Assignments?
MyAssignmenthelp.com provides expert
help on writing nursing assignments
,
essays writing
and dissertations, not to mention a number of other valuable services at reasonable prices. Nursing students can benefit much from our services. Through three easy steps, you can now get professional help on a wide range of
nursing topics
and get your assignments delivered straight to your mailbox.
Was this article helpful?