Save Time & improve Grade
Just share requirement and get customized Solution.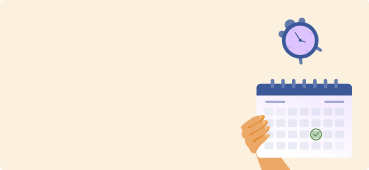 10 Constructive Ideas for Developing the Research Thesis
Mark
29 June,2018
Every argument, proclamation and notion that we may come up with on various occasions requires an ideology, vision and a purpose that allows the listeners to have a clear understanding of what is being talked about or what idea is being depicted.
Quite similarly, the purpose of writing a research thesis is to present a viewpoint that the writer is going to talk about in the paper. Thesis statement depicts the main idea of the focal point of discussion and argument. Thus, it goes without saying that a thesis statement must serve the purpose of drawing reader's attention towards your work, so that they could have a clear perception of what they are about to read.
However, composing a perfect thesis statement is no child's play. Unless you are being able to master the art of presenting ideas in a completely unique way, coming up with an impressive thesis for research papers might turn out to be complicated.
Now in case you are wondering how to write a thesis for a research paper, then here are few strategies and effective methodologies that can assist you in drafting unique, relevant and attractive research thesis for your paper.
Read and understand the academic guidelines thoroughly
First things first; you must always concentrate on what professors have instructed and the guidelines provided by them. Analyze and determine what exactly does the instructions given to you demand. Suppose your professor has asked you to compose a research paper on a particularly specified topic, then the research conducted for your thesis will be quite clear to you from the very beginning. On the contrary, if the topic isn't a pre-determined one, then that would probably require you to choose a slant and search for proper evidence accordingly.
Make sure you comprehend the subject matter
Once you're already aware of the topic or have decided a subject matter to proceed with, now it is crucial that you have a thorough understanding of the topic, along with a clear perspective of what is to be talked about, how you're going to back up an argument and what statement would you like to establish in the paper. Until and unless you are confident of what is supposed to be talked about, coming up with a convincing research thesis will be an intricate affair.
Avoid inserting your thesis statement in the middle of the paper
A thesis statement is supposed to be included at the beginning of your paper. So, refrain from ruining the assignment by stuffing it in the middle of the paper or somewhere towards the end of it. It is to be remembered that the entire purpose of writing a thesis statement is to help audience have a clear idea of the argument being made. Thus, adding it later in the paper would actually ruin the very essence of it.
Frame a thesis according to your paper
One must always consider determining on what paper category he/she is supposed to work. If you are dealing with an expository paper, then the main purpose of your thesis statement should be to address your point of concern to the readers in an explanatory way.
While on the other hand, a thesis statement for an argumentative paper must solve the purpose of proclaiming and justifying something with proper "evidence". If you present or initiate a judgmental statement then make sure you have enough reasoning in support of the proclamation.
In case of an analytical paper, one must consider breaking down the idea into sub-parts, analyze the issue carefully and come up with a self-evaluated statement for the audience. In addition to it, one must always concentrate on making thesis statements specific, which should only talk about the point you want to discuss with the audience.
Come up with captivating statements
Now when you finally sit to write a thesis statement, always make sure that it has enough credibility to attract your audience. If remain unsuccessful in coming up with an attractive thesis statement for your research paper, then the readers might lose interest or may find things confusing right from the very beginning. And this, of course, isn't a good sign.
Keep revising your thesis statement from time to time
Students at times tend to lose focus on their thesis statement as they proceed with the paper gradually. Thus, in order to make sure that the thesis statement of your research paper matches with what you ended up developing, keep revising your thesis and make all necessary changes that shall depict your thought process and exactly what you have discussed throughout the paper.
Does your thesis reflect your perspectives clearly?
Ask this question to yourself and clarify the same in your paper. Mere writing a thesis and announcing a statement isn't going to work, until and unless your addition to the paper is bringing forth any substantial value for your readers. Thus, it is imperative that the thesis statement must reveal your intentions clearly, so that everyone could determine the originality aspect of the angle taken.
Take care of all technical flaws
While forming a thesis statement, one must always take care of the fact whether two large statements have been loosely connected by conjunctions such as "yet", "so" "nor", "for", "but", "and". You should also check and confirm whether the use of subordinating conjunctions such as "since", "because", "although", "through" makes sense in relating one sentence with the other. In case you find that the statements included in your paper are depicting two different thesis ideas, and hindering the main focus, then choose either of the slants or focus on one single idea before proceeding with the paper ahead.
Few Examples of Weak and Strong Statements
As we all know that thesis statements must respond to "how" and "why" and shall be specific enough from every aspect, here're few examples of weak thesis and strong statements for your knowledge.
Weak Thesis – William Shakespeare is one of the greatest writers of all time.
Strong Thesis – Shakespeare has always been known for his versatility. His works about love, death, murder, revenge, jealousy, grief, mystery and magic made him one of the stalwarts of the literary domain.
Weak Thesis – Planet Earth is considered as the most special planet.
Strong Thesis – Earth has an atmosphere that safeguards it from harmful sun's rays. Apart from that, Earth is known to enable life and sustainability which makes it all the more special.
Weak Thesis - Australia is a unique country.
Strong Thesis – The Australian mainland is the largest island in the world. In addition to it, boasting the longest coastlines in the world, along with numerous tropical rainforest, the country is truly unique from various aspects.
Wondering How to Write a Thesis for a Research Paper with Perfection? Our In-House Scholarly Experts Can Make this Easy For You
Research paper writing might sometimes turn out to be difficult, confusing and tedious for various reasons. Adding a convincing and attractive thesis statement is often an issue that makes students anxious with perplexity and unclear ideas.
Well, getting in touch with our team of 4,500+ writers, where most of them are Ph.D. qualified, you shall always be able to receive the right solution. Each of the academic experts has been handpicked after a thorough round of scrutiny and rigorous rounds of interview, since we don't like to compromise with the paper quality.
In addition to the assurance of backing you up with a strong team of Ph.D. qualified writers, the portal offers you these amazing perks as listed below.
24/7 Available Live Chat Support
Free SMS Notifications
Unlimited revisions for free
100% non-plagiarized papers
Solutions sent prior to the agreed deadline
Simply, give us a call today, place an order and bring home fine-crafted papers with diligently added thesis statements on any given subject matter.
Was this article helpful?