Save Time & improve Grade
Just share requirement and get customized Solution.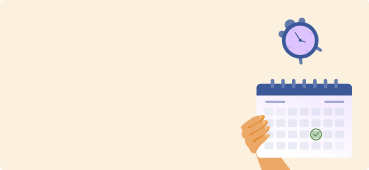 Impact of Brexit on UK Student Visa
Mark
27 September,2016
A referendum led UK to discontinue its membership with European Union (EU). A heated debate resulted in an outcome in the favor of 'leave campaign' led by Former Prime Minister David Cameron. Although the country now has a new Prime Minister, Theresa May, she is equally determined to curb immigration. But UK's relations with the Union countries cannot change overnight. This is why UK is keeping a two-year window to negotiate its terms with the EU countries and determine its position on the global platform. Once the deal is closed, UK's 'Brexit' decision could have both short-term and long-term effects on international students, especially concerning the Student Visa.
But let us first understand how UK's status in EU influences the students' movement between UK and the rest of EU countries. A recent statistics showed that a fair number (15,600) of UK students is pursuing their academic dreams in European countries. On the other hand, more than 12,000 EU (Non-UK) pupils are also studying in UK. This is going to change when Brexit comes into effect. At present, the fate of these students is undecided.
The Snowball Effect
One of the most alarming concerns is what will happen to the EU students who are already studying in UK once the nation formally leaves the Union! Will their status be changed? Will they need to apply for visa to extend their stay in UK? These same questions are haunting the EU students who have plans to pursue their higher education in UK.
Brexit could also lead UK towards financial ramifications. It will further have an adverse effect on the student mix in UK, resulting in depreciation of student diversity on university campuses. Fernando M Galan, the former president of European Students' Union, has predicted the same that UK — which is known for its diversity in educational institution — might lose its glory in the years to come. Moreover, it is expected that the mobility of students between UK and other European countries could dramatically drop. Many educationists fear that it could limit the opportunities for students to work along an ethnically diverse group. Moreover, it also questions the existence of those numerous universities which are funded by European countries.
Let us now go through the UK student visa regulations before Brexit happened and how this could possibly change in the wake of Brexit.
Students Visas Requirements (Before Brexit)
There are mainly three types of UK visas that students apply for. Here are their overviews along with major requirements.
Short-Term Study Visa
Students apply for this type of visa when they:
• Do a short course of study in UK
• Are from outside the European Area (EEA) and Switzerland
• Meet required eligibility of the course.
What could change?
Once the Brexit is official, new reforms will be introduced. In case, UK decides to withdraw its consent from the agreements on freedom of movement, EU students — who need not require any visa to enter UK — will have to apply for Short-Term Student Visa in order to study in UK.
Tier 4 (General) Student Visa
Students apply for this type of visa when they are:
• 16 years old or over
• Offered a place for the course
• Capable of reading, speaking, writing and understanding English
• Supported with enough money for fee and other payments for the course
• From outside of European Economic Area (EEA) or Switzerland.
What could change?
If UK government revises its visa regulation (which is great possibility), future EU students will have to apply for this type of visa in order to stay in UK for short-term basis. At present, EU students can enter UK without a visa. They may have to apply for extension too if they want to stay longer.
Tier 2 (General) Visa
Applicants, who want to initiate their professional career in UK, apply for this type of visa if they:
• Have been offered a job in UK
• Are from outside the European Economic Area (EEA) and Switzerland.
What could change?
According to the European Community Law, EEA students have the right to live and work in UK. This is known as right of resident. But after Brexit, EU students may have to apply for this visa before entering UK. Life could significantly become difficult for EU students if UK does not reach some form of compromise in the subject of freedom of movement.
More Hiccups on the Way
After getting selected as the new Prime Minister, Theresa May has been using the Brexit issue to win the confidence of the electorate. She wants to give the impression that she is fully delved into assuaging the concerns of Brexiteers by curbing immigration as much as she can.
The easiest way to do is reducing the number of visas granted for international students. Her desperate attempt to cut down the net-migration rate has resulted in reducing the number of overseas students coming to UK for study. She wants to turn down the applications for asylum, but she understands that her area of power does not permit her to refuse those legitimately claiming asylum. Therefore, the education sector has been greatly affected by this political skirmish.
But many are predicting that the policy of restricting student visa is only a short-term motive that is driven by political propaganda. But this short term policy could cost economic welfare of UK. Even though prospective changes are inevitable, some possess differing views on the Brexit issue. Yohko Aquino, admissions advisor of Chaminade, thinks differently. She predicts that the changes will take place in the commercial realms first and then to the study abroad programs. Many disagree with her because the outcomes are clear. But she defended her stance by saying that "the changes led by Brexit will have little effect on the education sector of UK."
Greater Impact
Apart from the direct impact of visa restrictions after Brexit; there are few indirect consequences that UK education may have experience.
• Due to the new reform in visa application, a fall in application from doctoral students will be noticed. It may end up reducing the number of researchers and academics down the line.
• Educational institutions, that support foreign exchange program, may have to rethink their strategies and policies as they cannot bring students to UK, they may have to take the institution to students. They may have to introduce distance learning programs, set up international campuses and initiate collaboration programs.
• As mentioned earlier that UK enjoys the reputation of one of the most preferred study destinations followed by USA. But Brexit could damage this reputation dearly.
After reading the blog, what message do you get? Will UK be a place that welcomes scholars from across the world? Or it restricts the opportunities for young scholars? It depends on the perception. We wish nothing changes that may have adverse effects on the students.
MyAssignmenthelp.com Provides Top-quality Assignment Help Services at Affordable Prices
Due to Brexit, international students may have to pay higher fees in order to study in UK. It certainly increases study expenses that international students struggle to bear. Students may want to try their hands in side jobs as they have to survive throughout the academic years. In this situation, MyAssignmenthelp.com can be a useful resources that help you accomplish all due tasks. When you are busy fulfilling your job responsibilities, experts at MyAssignmenthelp.com assist students in completing their due assignment within given time limit.
The best part about getting services from MyAssignmenthelp.com is not to worry about the prices. We are known for providing top-notch quality assignment help services at affordable prices. We have kept our prices to the minimal so that students from any financial background can afford our services. We have also introduced additional offers and discounts to our pricing policies in order to make students more comfortable with our services.
Despite providing cheap assignment help services, we never compromise with the quality of papers. Our experts are bound to write each help solution from scratch while using the most authentic information and data in writing. Out anti-plagiarism policy binds our expert writers from taking inauthentic text from printed and electronic material. Hence, they create 100 percent original assignment for students.
Place your assignment request with us and receive top quality assignment at the best price!
Was this article helpful?