Save Time & improve Grade
Just share requirement and get customized Solution.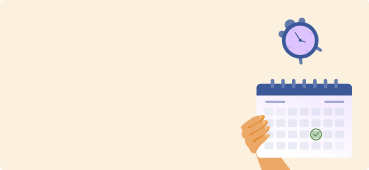 5 Music Albums That Could Influence You to Write Your Next Essay
Sophia Martin
20 April,2018
Writing is an art nurtured through continuous practice over time. Dedication and knowledge is a vital aspect of writing. To sharpen their writing abilities, students can seek the help of their professors.
Also, the introduction of newest technology can equip the students with skills which they can put to good use. Great writing skills also present you with multiple opportunities for a fulfilling career. Writing also reflects your overall personality to the world.
For any college or university student, presenting a complex essay paper can turn out to be a harrowing experience. This is why students often suffer a lack of confidence while submitting their paper. This lack of confidence comes either from lack of experience and or from insufficient knowledge. When you can get past these issues maintain you focus thoroughly, that boost your writing abilities like nothing else.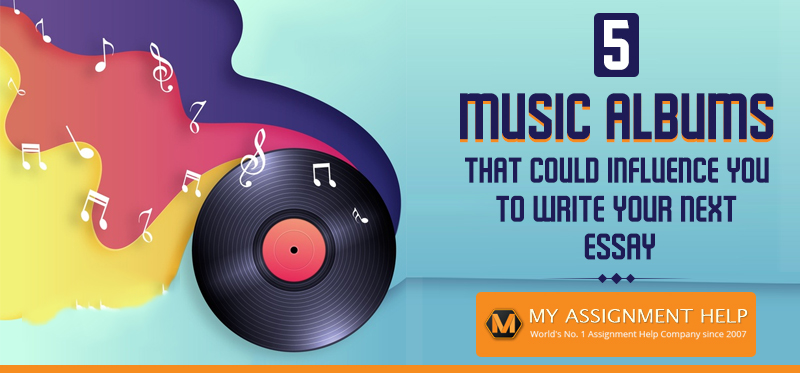 Writing a university essay is almost like playing a football match. There are certain rules and guidelines that must be maintained to produce an impeccably written paper. Similar to the footballer, the writer has to understand and follow the rules and tricks to develop and nurture a great writing style.
Speaking of boosting the writing skills, there is another significant factor that could play a major role in developing this ability. What is that, you ask? Well, the answer is music. Music could be a great source of inspiration when you are trying to craft a brilliant essay as part of your university assignment. Don't believe us? Well, mentioned below are various popular music albums consisting of inspiring messages to assist you to sharpen your writing skills. So here is five popular music album for you to refer to when you are looking to derive some inspiration for your essay paper.
The Moonlandingz's "Interplanetary Class Classics"
Interplanetary Class Classics was essentially a concept album that delved into the life of a fictional band aside from highlighting other controversial scenarios. Similarly, when it comes to writing, the essay assignment may be about certain controversial topics. The writing is a skill which demands an abundance of creativity to explain multiple ideas and concepts. Interplanetary Class Classics has featured among the top-ranked albums because of determination and creativity it demonstrates. The underlying message that is conveyed through the album is, despite the issues that come in the way, it is significant to stay determined and focused to achieve success.
The songs of the album also help the writers to understand how to begin and end an essay appropriately. The album begins on a bitter note by touching upon sensitive issues but has a positive ending. The creativity demonstrated through the album helps to calm the listeners down. A student, while writing an essay, should also adopt a similar approach. Though several university essays start off with a rather pessimistic tone, however, in the course of the paper, the tone is slowly altered to include the element of positivity even after a sensitive issue is highlighted through the paper.
Feist's "Pleasure"
This is the fifth music album of Canadian singer Leslie Feist. The album emanates a creative vibe of an artist who is fiddling with some unfinished songs right in the presence of her friends in her backyard. The singer has employed a few editing methods to offer spread through pleasure with an unpredictable and restless quality. Additionally, Feist has used the album to convey something so subtly that she could not properly justify it. Even though the singer may be a weak translator, the album has emerged as the best mode of communication. This album offers valuable insights to writers trying to prepare an essay. The album conveys that the writers should never shy away from sharing and discussing their feelings in the paper. A compelling university essay speaks for itself. While writing the essay, the writers should maintain an innovative approach and be creative like Leslie Feist did in her album.
Paul Weller's "A Kind Revolution"
The British singer presented the song to offer nothing but comfort. The album emphasizes on how the singer is not satisfied just be settling into a normal and mundane routine. This is further elaborated in the album as an impossible idea. However, a kind revolution feels soothing. While writing their essays, students should adopt the approach of Paul Weller who created a song to only emphasize on comfort. So the takeaway from this album would be, writing a compelling essay should make the readers feel a sense of comfort. The essay should include a certain humorous angle to bring variety in the tone of the essay.
Drake's "More Life"
Drake is an extremely popular singer/rapper of recent times. His album More Life comes across as emotional and meaningful. He has emerged as a true pop visionary with empathy towards his fans. This album by Drake could inspirational to the writers while moving forward and pursuing a career in writing. It motivates the writers to love the craft of writing like Drake is deeply attached to his music.
Sampha's "Process"
This album begins with a sound bite from outer space. The process is a music album steeped in grief. This grief exudes from the death of a parent, a mother who fell victim to Cancer. The music album varies from piano-based soft ballads to typical pop music with nice lyrics. The lyrics of the songs in this album expressed the feeling of loss and a sense of void.
Similar to the words and sound in this album, the essay should be prepared with simple and coherent vocabulary which elucidates on the actual context from where the essay was composed. Students should get influenced on how to present great essays by writing about conventional topics to stir the emotions in the readers.
It is vital to carry out the process of writing with passion like the artists in the albums above have created their music. Much like music, you essays too can become impeccable with a little inspiration.
Clueless about drafting that complicated essay? Leave it to the experts at MyAssignmenthelp.com!
As easy as it may sound, but for a university student writing an essay is quite a complex process and many students suffer from the lack of inspiration. But with the help of the writers at MyAssignmenthelp.com, you can now reap the benefits of a brilliantly written essay. The writers make sure that your essay paper never falls short in quality and that's why they follow every single one of your specifications to the T. You will never find any inconsistency in the papers written by our writers, and what's more, you can directly converse with the writers according to your convenience. Every essay writer appointed by our website comes from an illustrious academic background.
The main objective of our academic writing service is to offer our clients a memorable experience while ordering assignments. The services at the website are targeted to provide all-round academic solutions, at a reasonable price. At My Assignment help, we take the client's convenience and satisfaction to be our driving force. This is why we have created our services to fit the budget and the particular expectations of the students. The satisfaction of our clients is what keeps us motivated to provide better services.
Was this article helpful?